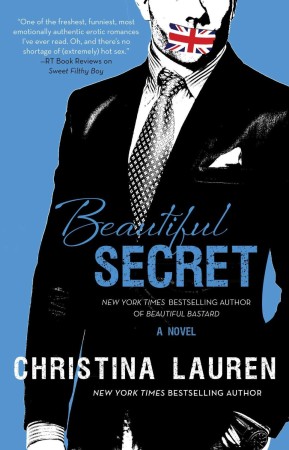 Beautiful Secret
by
Christina Lauren
Series:
Beautiful Bastard #4
Published by
Gallery Books
,
Simon & Schuster
Publication date:
April 13, 2015
Genres:
Erotica
,
New Adult
,
Romance
400 pagesFormat:
ARC
Source:
ARC via publisher
AN UPTIGHT BRITISH EXECUTIVE. AN ADVENTUROUS AMERICAN NEWBIE. A SEXY INTERNATIONAL SCANDAL IN THE MAKING.

New York Times and #1 internationally bestselling author Christina Lauren's Beautiful and Wild Seasons series hook up in Beautiful Secret for an erotic intercontinental romp that celebrates the best of both worlds!

When Ruby Miller's boss announces he's sending her on an extended business trip to New York City, she's shocked. As one of the best and brightest young engineers in London, she knows she's professionally up to the task. The part that's throwing her is where she'll be spending a month up close and personal working alongside—and staying in a hotel with—Niall Stella, her firm's top urban planning executive and The Hottest Man Alive. Despite her ongoing crush, Ruby is certain Niall barely knows she's alive…until their flirty overnight flight makes him sit up and take notice.

Not one for letting loose and breaking rules, recently divorced Niall would describe himself as hopeless when it comes to women. But even he knows outgoing California-girl Ruby is a breath of fresh air. Once she makes it her mission to help the sexy Brit loosen his tie, there's no turning back. Thousands of miles from London, it's easy for the lovers to play pretend. But when the trip is over, will the relationship they've built up fall down?
Affiliate Disclosure: This post contains affiliate links. In plain English, this means that I may receive a small commission (at no cost to you) if you purchase something through the links provided. This small income goes back into my blog, so I can continue to create fun content for you. I appreciate my readers and make it my goal to be upfront and honest. Thank you for supporting my blog!
Book Review:
You have the pleasure of meeting Niall Stella in Beautiful Beloved (Max and Sara's novella). He's self-possessed and collected and says more things to himself than he does to other people. Here's how Ruby described him:
"There was this quiet confidence about him, a way he carried himself that demanded attention and respect, and a feeling that while he wasn't talking, he was watching everything, noticing everyone.
Everyone, except me."
At thirty, he is recently divorced from the woman who was his first everything. He's also a high-powered urban planning vice president at Richardson-Corbett Consulting. Ruby Miller is a twenty-three year old engineer interning the same firm in hopes of getting a highly coveted spot in Oxford's civil engineering program. Ruby has a massive crush on Niall that has been simmering for months and months. And her self-control is put to the test when Ruby's boss sends her on a month-long business trip with the sexy Niall Stella.
Startled, Niall Stella took a step back, nearly stumbling into the open doorway, which, coincidentally, was right next to mine.
Sharing a wall . . . maybe even a bathroom . . . where he showered . . . naked.
I'd heard that this book would give readers a little tie-in to Christina Lauren's Wild Seasons series. I totally loved the tie-in.  I didn't hate this book, but I didn't exactly love it either. I have mixed feelings. I didn't warm up to Niall Stella. His British accent is super dreamy and I melted every time he called Ruby darling, but I didn't fall in love with him like I did the other Beautiful Bastard men.
Ruby's constant reminders in the beginning of the book about how much she's pined for Niall was over the top.  Once he admits that he's attracted to her, she lays the flirting on thick, making it her mission to seduce him into sleeping with her. While Niall is reluctant to take things really slowly considering his recently-divorced status. I didn't like the way that Niall was portrayed as this kind of virginal non-virgin man who has "never done that before." I feel like there is so much the authors could have mined so much from his back story and position of authority over Ruby instead of what they did. I just didn't click with Ruby and Niall as a couple unfortunately.
I did it!!! I made it through the Beautiful Bastard series in record time (well, for me anyway). I seriously had so much fun blasting through this series. When you're in the mood for a fun #BookBinge, read all of these books back-to-back. I think I will continue my series binge reading later this year. Any suggestions?
* I received an advanced copy from the publisher in exchange for an honest review. This did not affect my opinion of the book in any way.
Amazon: US • UK • CAN | iBooks | GR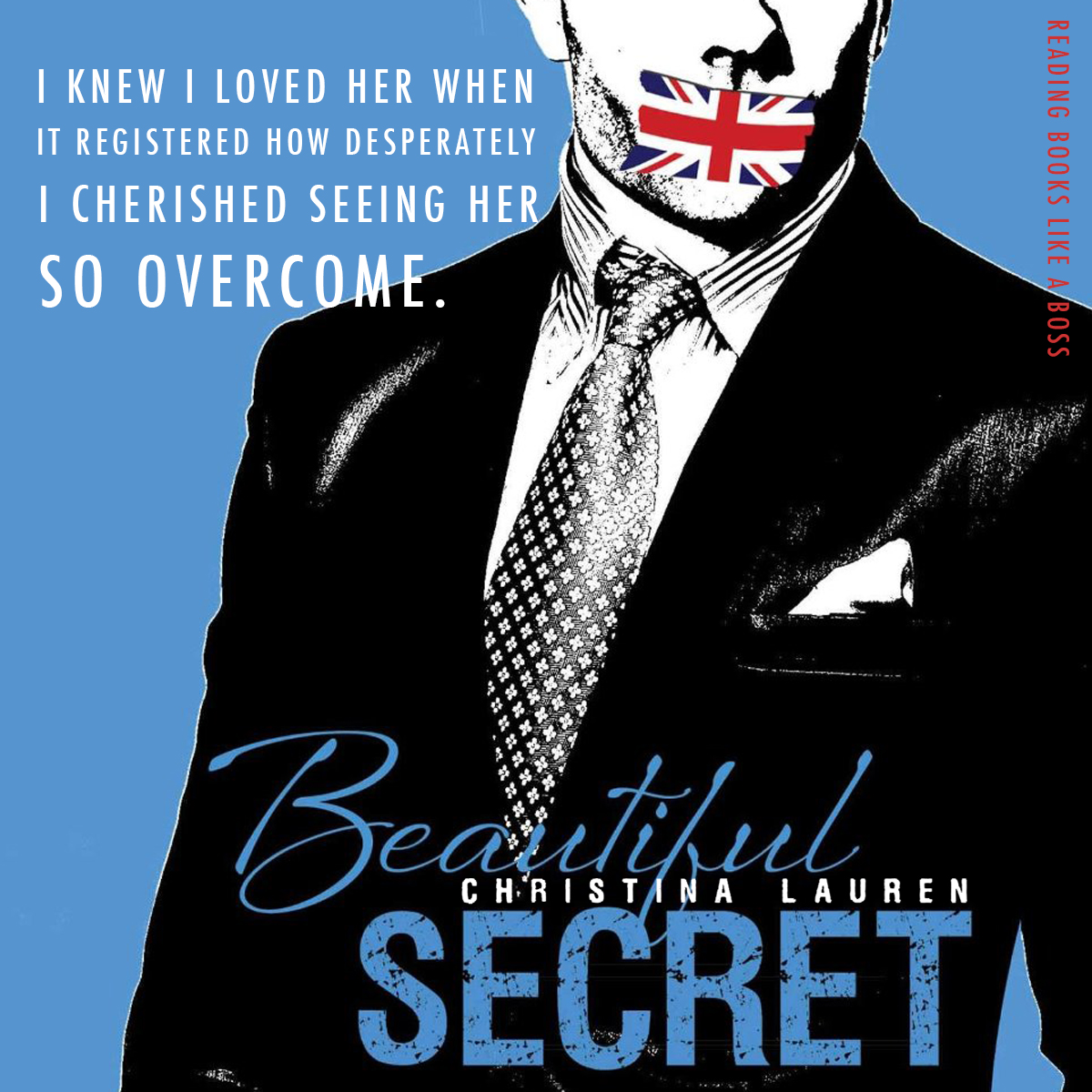 Giveaway
I really enjoyed this series as a whole!!  The awesome Gallery Books wants is giving away two paperback copies of Beautiful Secret to two you lucky people! Woohoo!!
Open to U.S. Only.
Enter in the Rafflecopter below for a chance to win.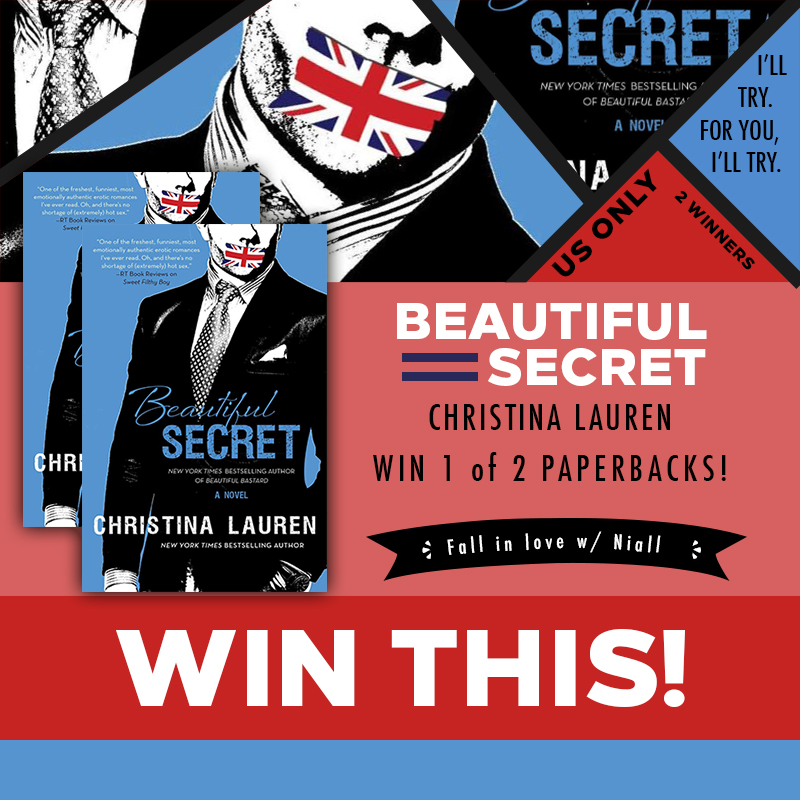 Other Christina Lauren Reviews: