Sunday Morning Book Chat is a weekly vlog in which I talk about random book-related things with a cup of coffee.  I thought it was also a great way for you to get to know me and for me to get to know you!
In this book chat I tell you all about the books I'm am super pumped about in 2015!!! Sorry this is so late. Pour yourself a glass of happy juice instead of coffee. 🙂 Have a good week, everyone!
If you can't see the video, you can watch HERE. 
I just took a bath prior to filming this video. #HotMess
My Most Anticipated Books of 2015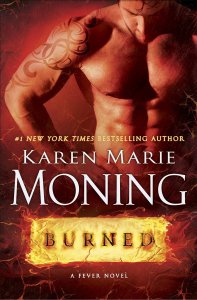 Burned by Karen Marie Moning
BURNED (January 20, 2015) — Goodreads | Amazon: US • UK • CAN | iBooks | GR | My Review
FEVERBORN (releasing January 19, 2016) — Goodreads | Amazon: US • UK • CAN | iBooks | GR
Karen Marie Moning is supposed to put out not one but TWO Fever Series books in 2015. That's a whole lot of awesome! Burned releases on January 20th and is a trip back into MacKayla Lane's head. And did you see that teaser she posted the other day? OMG!!!
Update 3/8/2015 – Feverborn has been delayed until January 19, 2016. 🙂
Click here to see the NEW Burned Teaser! What do you think?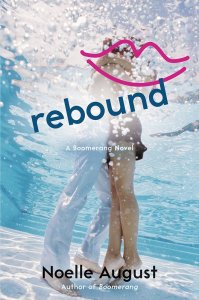 Rebound (Boomerang #2) by Noelle August — February 10, 2015
Goodreads | Amazon: US • UK • CAN | GR | My Review
I have been so excited to hear more about Adam Blackwood, the mysterious and sexy owner of the Boomerang, the online dating site!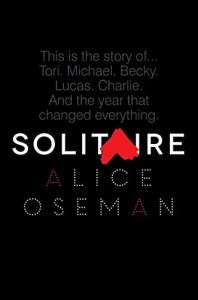 Solitaire by Alice Oseman — March 31, 2015
Goodreads | Amazon: US • UK • CAN | iBooks | GR
In case you're wondering, this is not a love story.
My name is Tori Spring. I like to sleep and I like to blog. Last year – before all that stuff with Charlie and before I had to face the harsh realities of A-Levels and university applications and the fact that one day I really will have to start talking to people – I had friends. Things were very different, I guess, but that's all over now.
Now there's Solitaire. And Michael Holden.
I don't know what Solitaire are trying to do, and I don't care about Michael Holden.
I really don't.
The synopsis is really vague, right? It sounds really good and I've seen some positive early reviews.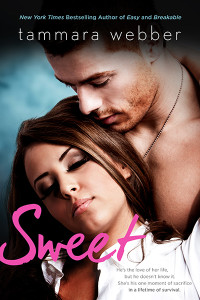 Sweet (Contours of the Heart #3) by Tammara Webber — April 27, 2015
Goodreads | Amazon: US • UK • CAN | iBooks | GR
New Tammara Webber! I have only read three of Tammara Webber's books, but I've enjoyed them all, so this was an automatic add. However, I was even more psyched about it when I read the first line of the synopsis, "He's the love of her life, but he doesn't know it." Done! Added! Moving On!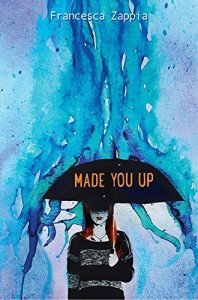 Made You Up by Francesca Zappia — May 19, 2015
Goodreads | Amazon: US • UK • CAN | iBooks | GR
This book is about a girl who can't separate delusions from reality. The synopsis says she wages a war on schizophrenia. "She's pretty optimistic about her chances until she runs into Miles. Didn't she imagine him? Before she knows it, Alex is making friends, going to parties, falling in love, and experiencing all the usual rites of passage for teenagers."
I love books with unreliable narrators! Throw in a sort-of messed up love story and I'm down!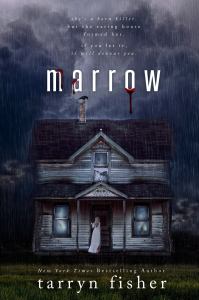 Marrow by Tarryn Fisher — April 17, 3015
Amazon: US • UK • CAN | iBooks | GR
I have loved every book Tarryn Fisher has released. Fisher has kept what Marrow is about a secret for now. What I do know is that Margo is a serial killer, which should be interesting.
"In the Bone there is a house.
In the house there is a girl.
In the girl there is a darkness."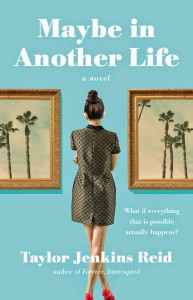 Maybe in Another Life by Taylor Jenkins Reid — Out July 7, 2015
Amazon: US • UK • CAN | iBooks | GR
I've talked about this book and it's not even close to coming out yet. I loved Reid's first two books and am really excited about the concept for this one. The book explores the idea of fate, soul mates, and choices.
Reid says that: "Maybe In Another Life. It's the story of Hannah Martin, a woman who moves back to her hometown of Los Angeles to get her life together after a string of mistakes. On her first night back, her best friend Gabby takes her to a bar, where Hannah runs into her ex-boyfriend, Ethan. At the end of the night, Gabby offers to take Hannah back home and Ethan offers to give her a ride back later if she wants to stay. The story then splits into two, and the reader gets to see what happens when she goes home with Gabby and what happens when she leaves with Ethan. It's about fate, chance, friendships, and soul mates."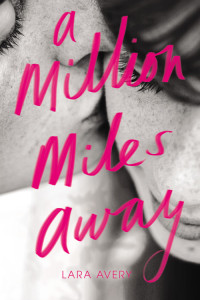 A Million Miles Away by Lara Avery — Out July 7, 2015
Amazon: US • UK • CAN | iBooks | GR
This book looks SO GOOD! It's about a girl whose twin sister dies suddenly. Her boyfriend is stationed in Afganistan. The heroine decides not to tell him that his girlfriend died and begins to talk to him as her dead sister. Over time, she begins to develop feelings. Sounds good, right?
The Eye of Andromeda (Age of X #3) by Richelle Mead — Release date To Be Announced 2015
Goodreads
The second book in this sci-fi/dystopian series ended and left me DYING for the next book. I loved where Mead took the story and cannot wait to find out when this book will be released and what the synopsis is. I know NOTHING as of right now except I need this book!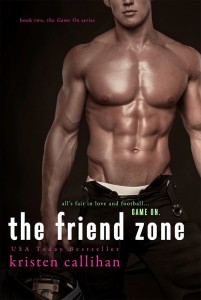 The Friend Zone (Game On #2) by Kristen Callihan — May 5, 2015
Amazon: US • UK • CAN | GR
The Hook Up was one of my favorite books of 2014! This book is about Drew's hot shot friend, Gray. He's also on the college football team and just signed with an agent and then falls for his agent's daughter. Whoops! "Gray drives Ivy crazy. He's irreverent, sex on a stick, and completely off limits. Because, Ivy has one golden rule: never get involved with one of her father's clients."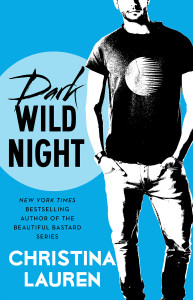 Dark Wild Night (Wild Seasons #3) by Christina Lauren — September 15, 2015
Amazon: US • UK • CAN | iBooks | GR
I have really enjoyed this series so far. Sweet Filthy Boy is my favorite over Dirty Rowdy Thing. The books are just so much fun to read and I love stories involving a group of friends. Dark Wild Night is about Oliver and Lola! We got to see them quite a bit in Dirty Rowdy Thing and I can't wait to see how their story turns out!
I love hearing from you so leave me a comment below!
No posts found.
 ✥ Don't miss a new release.  Keep up with my upcoming releases page! ✥
THANKS FOR WATCHING!! READ SOMETHING GOOD THIS WEEK!