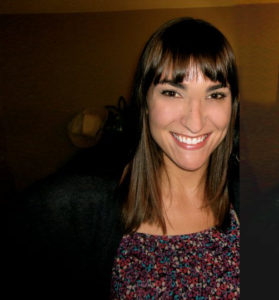 Welcome to Reading Books Like a Boss.  My name is Megan, and I'm a book reviewer from the Kansas City area.  When I'm not busy at my 9-5 job, I am stuck in a book. I reviewed for Romantic Times Book Reviews for 5 years until RT closed its doors in 2018.
I started devouring books in January 2012 when the indie book world was all shiny and new, chock-full of hidden gems. Years later, books have become a part of me.  Through books, I have met some of the most amazing people, many of whom are now close friends.
I love reading books with a wonderful "make-my-heart-bleed" love story, but I often branch out from romance. I read very diversely. On this site, you'll find books ranging from women's fiction, to urban fantasy, to literary fiction and young adult.  Basically, I want to read something good. I'm on the quest for the next great book 24/7/365.  Call me twisted, but I love it when books make me cry and evoke strong emotions from me.  Books with strong character-driven stories are my favorite.  I review every book I read, whether I loved, liked it, or disliked it.
I don't care if a love story has an unhappily ever after or ends with a cliffhanger.  In fact, I don't want to know.  Knowing that ahead of time is spoilery to me, and I run far, far away from spoilers.
Authors:  Make me cry, make me scream, and make me smile.  I dare you. 😉   If you would like me to review your book, please fill out the form on my review request page.

Have a question? You can email me by clicking here.
Graphic Design:
I've designed book tour banners and teaser graphics for publicity firms and tour companies including YA Bound Book Tours, Shh Mom's Reading and Wordsmith Publicity. If you're an author or a tour company and are interested in working with me, please email me. I'd be happy to send you a sample of my work.