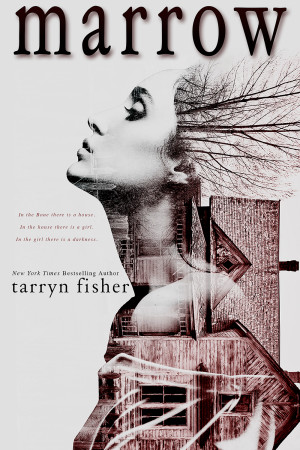 Marrow
by
Tarryn Fisher
Published by
Self-Published
Publication date:
April 18, 2015
Genres:
Fiction
,
Thriller
266 pagesFormat:
eARC
Source:
ARC via author
In the Bone there is a house.

In the house there is a girl.

In the girl there is a darkness.

Margo is not like other girls. She lives in a derelict neighborhood called the Bone, in a cursed house, with her cursed mother, who hasn't spoken to her in over two years. She lives her days feeling invisible. It's not until she develops a friendship with her wheelchair-bound neighbor, Judah Grant, that things begin to change. When neighborhood girl, seven-year-old Neveah Anthony, goes missing, Judah sets out to help Margo uncover what happened to her.

What Margo finds changes her, and with a new perspective on life, she's determined to find evil and punish it–targeting rapists and child molesters, one by one.

But hunting evil is dangerous, and Margo risks losing everything, including her own soul.
Affiliate Disclosure: This post contains affiliate links. In plain English, this means that I may receive a small commission (at no cost to you) if you purchase something through the links provided. This small income goes back into my blog, so I can continue to create fun content for you. I appreciate my readers and make it my goal to be upfront and honest. Thank you for supporting my blog!
Book Review:
I can't stay the way I am. I don't remember what it's like to be free. To be wide open without fear. I need something to break me. Just enough so that I have new pieces to work with—make them into something else.
Tarryn Fisher takes readers to a dark, moldy, dreary place deep in the recesses of the human condition in Marrow. Fisher's beautifully dark writing style is on full display in this psychological thriller about an emotionally disturbed and deeply unsettled girl and her transformation into a vigilante murderess.
Margo Moon grew up in a loveless house with a mentally ill mother who was more absent than present, more wrapped up in her own illness than with her daughter's well-being. After nearly a decade of being blatantly ignored, emotionally abused, and nearly starved, Margo meets a friend named Judah who lives down the street. A boy she's always seen but never spoken to.
Judah empowers Margo. This timid, shy, "fat" girl begins to change into someone else. Their friendship combined with tragedy ignites a desire deep within Margo, perhaps uncovering the girl who's always dwelled inside of her skin, in her bones, in her marrow. The darkness becomes her.
"I don't know which person is the imposter. I am either Margo of the Bone, or this new thing, this murderer. Or maybe I've always been her, this vile, wicked person; she was just there, simmering beneath the surface, waiting for me to act on my impulses."
The Bone is a character in and of itself. Judah says that the Bone is in their marrow. It's buried deep within them and is a part of who they are. The dark, drab neighborhood Margo was raised in with people like Mo, the drug dealer, and Mother Mary, the creepy old woman who knows when you will die, plays a vital role in Margo and Judah's lives. It motivates Margo to make many of the choices and decisions she makes and is always in the back of her mind, a reminder who where she came from. Fisher describes this neighborhood so incredibly well to where I could feel the oppression and the heaviness of the setting.
One of the things I always enjoy about Tarryn Fisher's books are her characters. Margo is an example of Fisher's ability to hone and craft a character down to the smallest detail. There is something strikingly off about her, yet I found myself rooting for her. I liked how Margo did not put herself in the same category as the other "bad" serial killers. She felt her reasons for murdering people were justified, unlike the Ted Bundy's of the world.
"I don't want to hurt people, I don't have an innate need to, but they must be punished. That's what I do, or what I tell myself I do. I punish. I feel responsible for it. An eye for an eye. A beating for a beating. A burn for a burn. I have a conscience. It's different from the average person, but at least it's still there. "
Margo was complex and downright chilling. Despite the sadness of her upbringing and the complete lack of love in her life, she never complained about any of it. She was resilient, a phoenix rising from the ashes, and used the inequities in her life as a catalyst. I like how she evolved from the beginning of the book to the very last page.
"I don't feel a single thing. Strange, I crack my neck as I leave the alley. I have to stop fucking killing people."
While I did like this book, I found that I could put it down and walk away. Don't get me wrong, I wanted to know where Margo's path of destruction would take her and how she evolved. But Marrow didn't hold me hostage like I wanted it to. This is a very character-driven book with a lot of internal dialogue, which is something I love and do not fault books for.  But keeping in mind the quiet nature of the book, I was not riveted and found several parts of the book to be a bit slow.
If you're looking for a thriller that is mind-bendy, then you should read Marrow. I'd love to know your thoughts on the "nugget of mystery" Tarryn Fisher leaves in readers' hands. I'm still going back and forth as to what I think on this "mystery." For those who have read Marrow –> View Spoiler »OMG, was Judah real or not? I have so much I want to say on this front. « Hide Spoiler
And one more thing: View Spoiler »I did cry in this book because of Mud Vein. If you've read Mud Vein, you might cry too. « Hide Spoiler
3 stars
* I received an advanced copy from the author in exchange for an honest review.
Amazon: US • UK • CAN | iBooks | GR
If you've read Marrow and would like to talk about it, you can join the Marrow Discussion Group on Facebook. Lots of people have had some great discussions already. #BabyImCrazy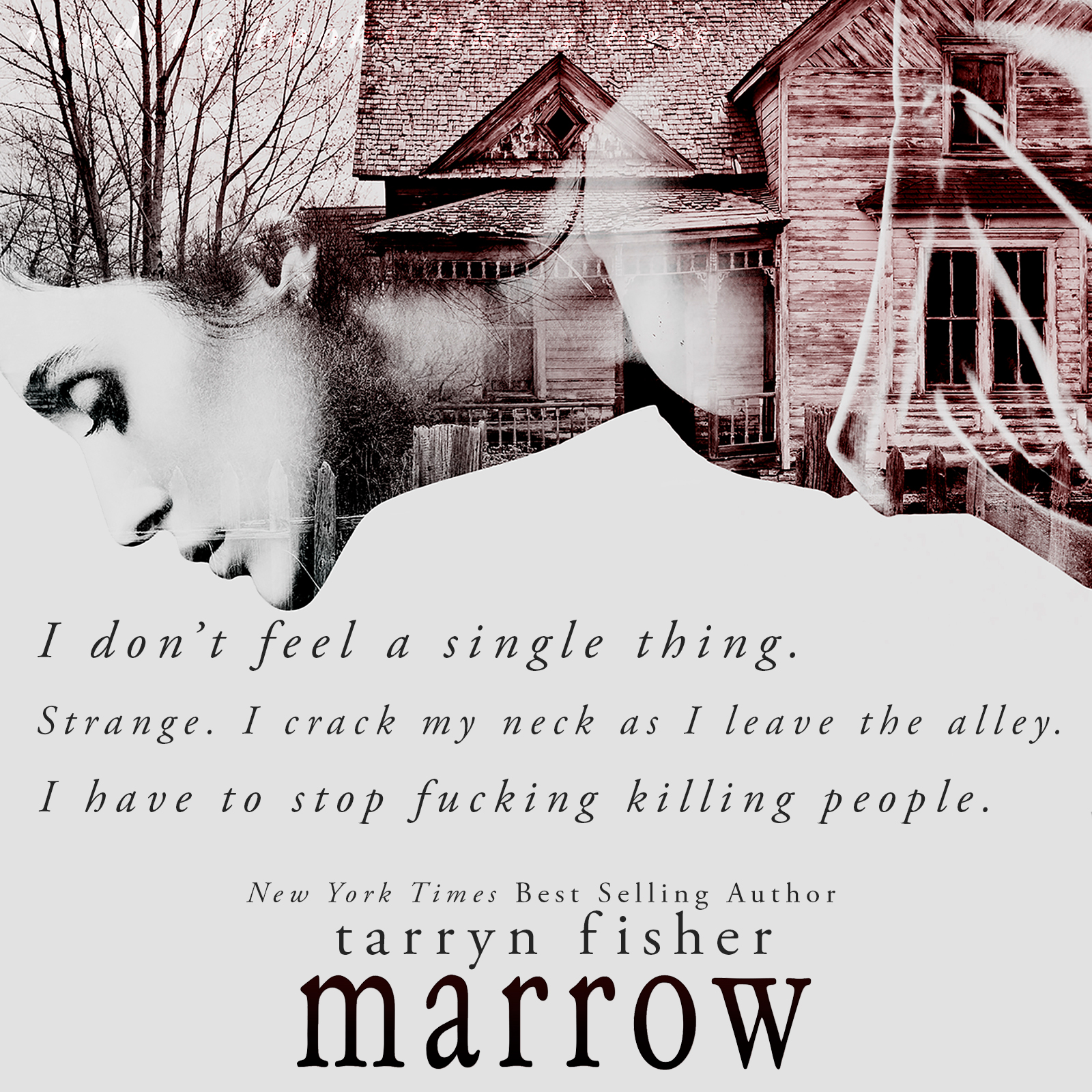 More reviews of this author's books: