ART|words is a feature in which I combine my love of reading and my love of making book-related graphics.  The result is a nice wallpaper for your tablet, computer, or phone.  This feature was inspired by the "Arts and Crafts" Feature at Novel Sounds.
It's no secret that Mud Vein by Tarryn Fisher is one of my favorite books of 2014 and all-time favorites.  I will never forget this book.  No other book has touched me this year like this book did.  Tarryn Fisher can write and Mud Vein is a testament to her talent.
I bought Mud Vein on audio a couple of weeks ago and thought, "Hey, I can listen to this in my spare time. I know what happens so no big deal." Wrong. I got sucked back into the black abyss that is Mud Vein this week. I got emotional all over again. I was posting in the Mud Vein Discussion group like a crazy person and texting my friends desperate for support.  I swear to you all who are in that group, I'm not crazy, just emotional.  I swear.   So, I wanted to make a little something to feed my obsession.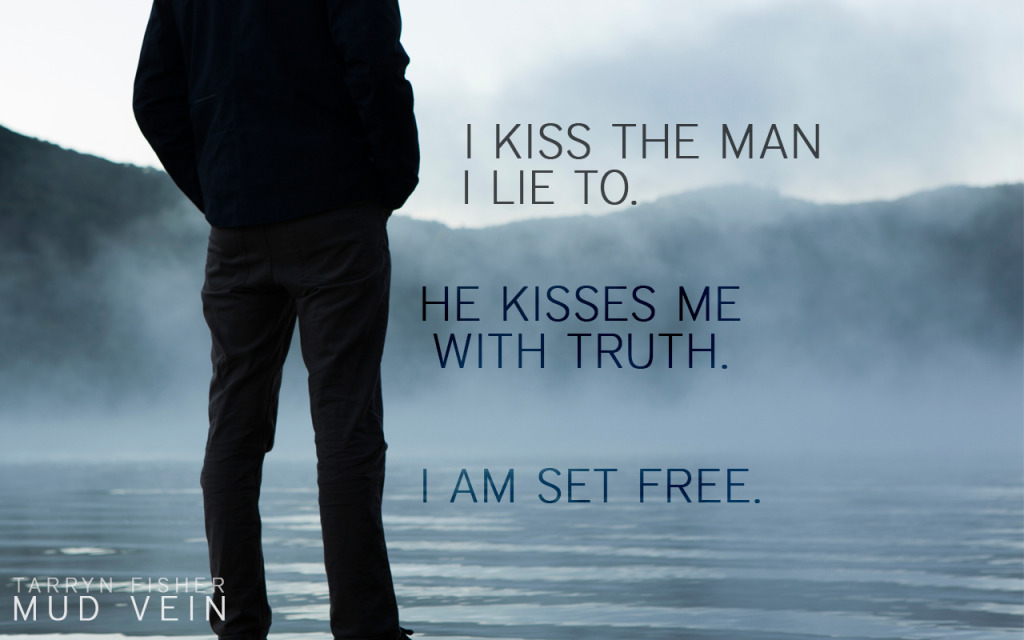 iPhone | Desktop | 1080 x 1920 | iPad (1024 x 768)
(If there are other screen resolutions you want leave me a comment and I'll try to make it happen.)
Mud Vein
by
Tarryn Fisher
Published by
Self-Published
Publication date:
April 6, 2014
Genres:
Contemporary Romance
,
Psychological Thriller
,
Romantic Suspense
Format:
eARC
Source:
ARC via author
When reclusive novelist Senna Richards wakes up on her thirty-third birthday, everything has changed. Caged behind an electrical fence, locked in a house in the middle of the snow, Senna is left to decode the clues to find out why she was taken.

If she wants her freedom, she has to take a close look at her past. But, her past has a heartbeat…and her kidnapper is nowhere to be found. With her survival hanging by a thread, Senna soon realizes this is a game. A dangerous one. Only the truth can set her free.
Affiliate Disclosure: This post contains affiliate links. In plain English, this means that I may receive a small commission (at no cost to you) if you purchase something through the links provided. This small income goes back into my blog, so I can continue to create fun content for you. I appreciate my readers and make it my goal to be upfront and honest. Thank you for supporting my blog!