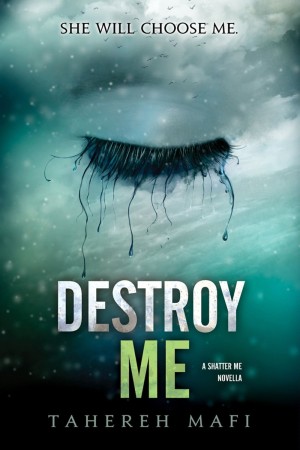 Destroy Me
by
Tahereh Mafi
Series:
Shatter Me #1.5
Published by
Harper Teen
,
HarperCollins
Publication date:
October 2, 2012
Genres:
Dystopian
,
Young Adult
109 pagesFormat:
eBook
Source:
Purchased
Set after Tahereh Mafi's Shatter Me and before Unravel Me, the spellbinding sequel, Destroy Me is a novella told from the perspective of Warner, the ruthless leader of Sector 45.

In Shatter Me, Juliette escaped from The Reestablishment by seducing Warner—and then putting a bullet in his shoulder. But as she'll learn in Destroy Me, Warner is not that easy to get rid of . . .

Back at the base and recovering from his near-fatal wound, Warner must do everything in his power to keep his soldiers in check and suppress any mention of a rebellion in the sector. Still as obsessed with Juliette as ever, his first priority is to find her, bring her back, and dispose of Adam and Kenji, the two traitors who helped her escape. But when Warner's father, the Supreme Commander of The Reestablishment, arrives to correct his son's mistakes, it's clear that he has much different plans for Juliette. Plans Warner simply cannot allow.
Affiliate Disclosure: This post contains affiliate links. In plain English, this means that I may receive a small commission (at no cost to you) if you purchase something through the links provided. This small income goes back into my blog, so I can continue to create fun content for you. I appreciate my readers and make it my goal to be upfront and honest. Thank you for supporting my blog!
Book Review:
Holy cannoli! Finally, I got inside Warner's head. Like I said in my Shatter Me review, I find Warner to be a more interesting character.
In Destroy Me, Tahereh Mafi introduces you to a different Warner. Well, not different, per se but we are definitely seeing him from another perspective: his. In Shatter Me, we saw Juliette's perception of him, all of opinions are tainted by her own limited knowledge of his true intentions. What she saw in him is not who he really is.
Say what??
I just about came out of my seat when Mafi starts to provide small backstories into some of the terrible things Warner had done in Shatter Me. In reality, Warner is just has screwed up as Juliette. Through the journal she left behind, chronicling her time in the insane asylum, Warner begins to see how similarly situated he and Juliette are. You learn that his feelings for her didn't begin when she walked through his door, but began way before.
I enjoyed Warner's novella because Mafi took a character who was seemingly cold, hard, and ruthless and cracked him open, revealing a young man full of vulnerabilities and insecurities. A man who has to put on a mask of strength in order to remain in power. A man who is scared of his father and who is just trying to survive in the world since The Reestablishment took it over.
The status of his and Juliette's relationship is nonexistent at this point. But I sense some major tension on the horizon. Warner is prepared to fight for her and I don't think he's going to back down easily. I'm hoping we get some great relationship development between Warner and Juliette in the next one since we didn't really get that in Shatter Me.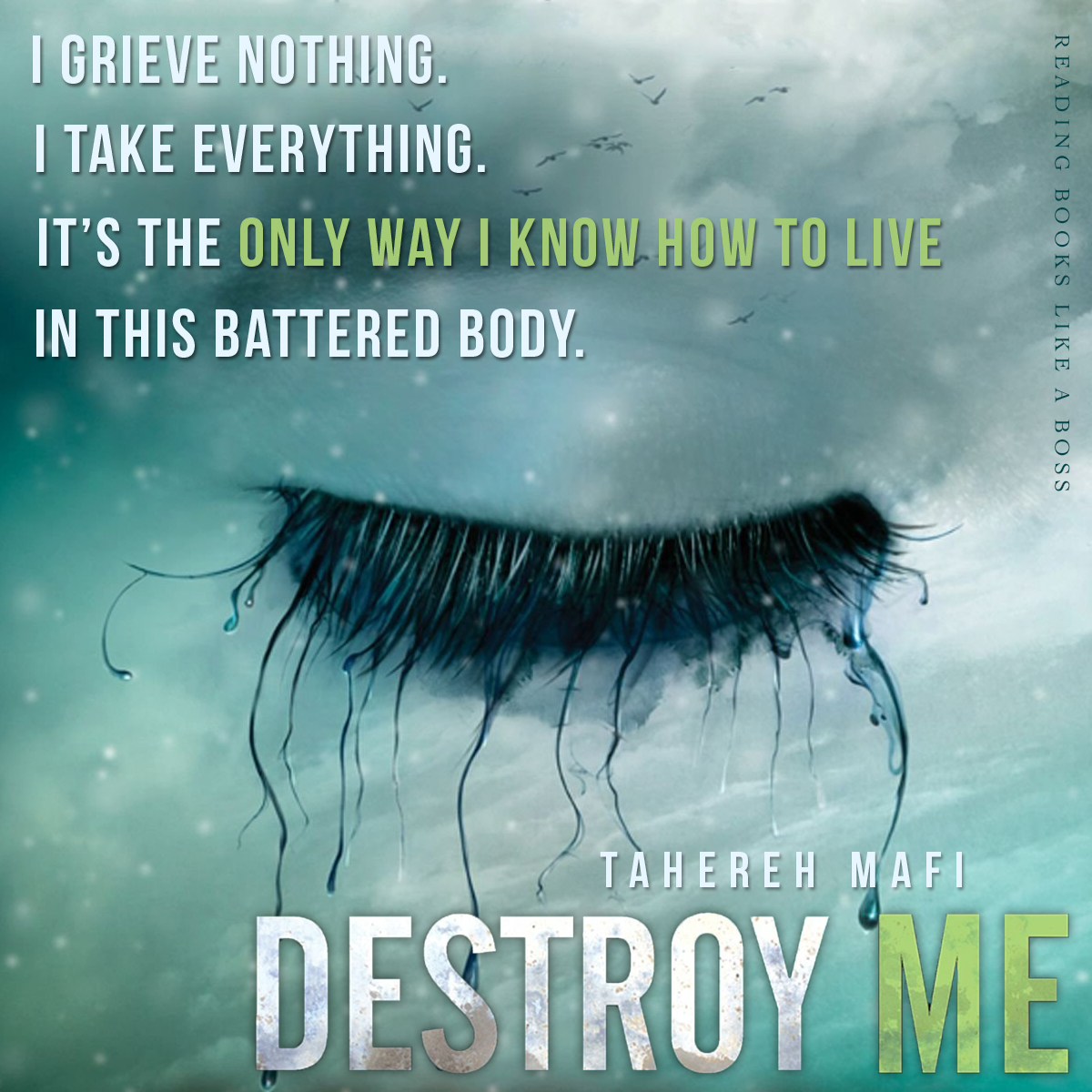 3 stars