"Around the Book Blogosphere" is a feature to share posts from other book blogs or other book-related websites that I have enjoyed reading.  Book blogging is all about sharing the love, right?
✥  ✥  ✥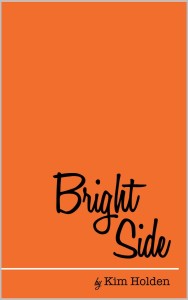 BRIGHT SIDE by Kim Holden
The blogosphere has been raving about this book.  From Totally Booked to Tough Critic Book Reviews, the reviews thus far have fantastic.  I'm going to read this very soon!  The story is about a woman named Kate who moves to a new town to start college. Her life has been fraught with tragedy yet she reams optimistic, which is why her best friend Gus calls her "Bright Side." Falling in love isn't part of her plan, but she falls hard for Keller Banks.
Connect with Kim:  Facebook | Goodreads | Website
EARLY REVIEWS:
Tough Critic Book Reviews – 4.5 stars
Donna from The Romance Cover – 5 stars
Totally Booked – 5 stars
✥  ✥  ✥
I love reading the Top Ten Tuesday feature on blogs. A couple of weeks ago one of the topics was the "Top 10 books that people have been telling us that we must read."
Fic Fare has a GREAT list.  A couple of my MUST-GET-TO books are on there!

✥  ✥  ✥
THIS IS FALLING by Ginger Scott was just released a couple of days ago.  Andrea from The Bookish Babe shared a guest post that Ginger Scott wrote about what inspired the story and it was FANTASTIC.  Go read it!!
Hydraulic Level Five by Sarah Latchaw has been on my TBR for awhile. I really want to read it because the reviews have been great.  The sequel, SkyGods was just released.  Check out the Sarah Latchaw's guest post over at Reading Is My Breathing in which she takes you on a tour of the places that inspired the books.
✥  ✥  ✥
A STEPHANIE PERKINS TOUR GUIDE
I had to bring attention to this awesome post that Anna Reads did.  I am in awe of it.  If I could marry a post, it would be this one.  She takes you on a tour of all the places visited in Stephanie Perkins's Anna and the French Kiss series.  How freaking awesome is that?!?
✥  ✥  ✥
I am a music fanatic and I love the scores to soundtracks. Book Riot complied a list of movie soundtracks and songs based on books.  Thank heavens for Spotify!
✥  ✥  ✥
COVER REVEALS
✥  ✥  ✥
SERIALS GALORE!
Check out
Shh Mom's Reading
for teasers of these two new serials
FILTHY BEAUTIFUL LIES by Kendall Ryan
TAKING CONTROL (Kerr Chronicles Vol. 2) by Jen Frederick
• Check out Addicted2Heroine's Spotlight
CONSENSUAL by Livia Jamerlan
Jess from Angie's Dreamy Reads gave it stars!
SEX UNLIMITED Vol 1 & 2 by Kathryn Perez
Vol 1 is FREE right now!
Vol 3 comes out on Sept. 18th
 ✥ Don't miss a new release.  Keep up with my upcoming releases page! ✥
✥  ✥  ✥
Reviews I enjoyed reading!
SWEET FALL by Tillie Cole
Reviewed by TotallyBooked – 5++++ Stars
"I found myself physically clutching my heart and sobbing over this warm and loving young man. Lexi. Oh Lexi, my darling damaged little pixie. How I loved this girl. Her struggles and her feelings for Austin, her words and the sorrow in her heart…..dear god, I felt for this fragile girl."
*This book can be read as a standalone*
RUIN AND RISING by Leigh Bardugo
Reviewed Jenna at Coffee, Books, and Me – 5 stars
"In the end, would I recommend this series? Yes yes yes. I love high fantasy YA books with great characters and of course a great story and a great storyteller. Two thumbs up to Miss Leigh Bardugo! I can't wait for what you have to offer the world next!"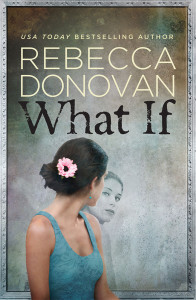 WHAT IF by Rebecca Donovan
Reviewed by Three Chicks and Their Books – 4.5 stars
"Throughout the course of this book I was constantly thinking ahead as to what the ending could possibly be…I scared myself with some of the scenarios because Ms. Donovan's stories take on a breadth of emotions and you can never be too certain that the story will go the way you think."
GET ME (Keatyn Chronicles #6)by Jillian Dodd
Reviewed by Mollie from Tough Critic Book Reviews – 4 stars
"Despite the dramatic insanity that is Keatyn's life. Despite having to battle constant frustrations. Despite everything. I always craved 
ENCORE!!!
Ana and Celeste from The Book Hookup are FREAKING out over this book!  To find out what book it is, CLICK HERE!!  They both gave it 5 HUMONGOUS stars!
"The attraction between the two is immediate, fierce, raw, and frankly smoking hot. No, this isn't a naughty book, but every kiss, every touch was fueled by fire. I was on the edge of my couch with my kindle in hand cheering these two on to please please please make out or touch or talk dirty or somethinganythingpleasethrowmeabone. We did get our smexy time and it was totally worth the wait. 
"
Share the link to some of your favorite posts in the comments!
✥  ✥  ✥
See what you missed!!