"Around the Book Blogosphere" is a feature to share posts from other book blogs or other book-related websites that I have enjoyed reading.  Book blogging is all about sharing the love, right?
BLOGGERS WRITING FAKE REVIEWS
This is a really old Parajunkee post, but I just had to share.  She mentions something that is going on in the blogging world and it really grinds my gears.  Apparently, some bloggers write fake reviews, meaning they get ARCs and then don't acutally read them. They base their review off of other people's reviews.  ARE YOU FREAKING KIDDING ME?  That is wrong on so many levels.  Ugh!
Here is what Parajunkee said:  "Can they really read that many books? Some can, I'll give them that. Oh Yee Super Women! But, some are faking it. They are basing their reviews off of other people's reviews. Saying they read these books, but really only reading maybe the first chapter, or none at all. These are usually the hardest to spot. They don't plagiarize the reviews, they just go and read what other people say about the books and then form their own opinions based on reviews not the actual book."
✥  ✥  ✥
BOOKS & BEAUTY HAUL!
✥  ✥  ✥
Top Ten Books I want to Re-Read!
What are some of the books you want to reread? I know I have several.  Here are some of this week's Top Ten Tuesday Answers:
✥  ✥  ✥
THE RAVEN CYCLE Tarot Tour!
Check out all the stops on tour!
I've heard nothing but good things about Maggie Stiefvater's The Raven Cycle series.  Blue Lily, Lily Blue (Bk #3) just came out last month and am so excited to dig in to this series soon!
✥  ✥  ✥
The Book Boyfriend Election Results!
Go to My Book Muse to see who won!!
✥  ✥  ✥
Releases you won't want to miss
Lucia from Reading is my Breathing lays it all out for you! Check out her list of November and December book releases you will need to read!
✥  ✥  ✥
The Book Bosses Bring the LULz!
Top Ten Things You Probably Won't Read in a Romance Novel.  The title says it all.  Check out JJ and Hildy's hilarious post! I am 100% sure I haven't read any of those in a novel and if I did, I would promptly put it down. LOL!
✥  ✥  ✥
HOLIDAY ROMANCES from Fiction Fare
Jaime from Fiction Fare reeeaaallllly loves Holiday Romances. I can't say I've ever read a strictly holiday-themed romance, but maybe I should.  She has a rather extensive list of her favorite Holiday Romances and some that she's excited to read!
Look at her list of Holiday Romances here!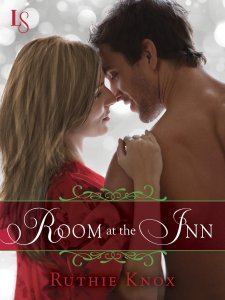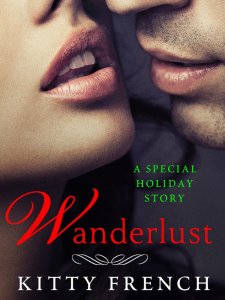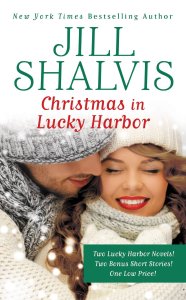 ✥  ✥  ✥
Naked Books!
No BS Book Reviews has a fun feature called Novel Nudity in which they strip hardcovers down to their skivvies and see what's underneath.  Sounds kinky, right?  That's because it is! This week, they undress Summer and Bird by Katherine Catmull.
Creep on their other Novel Nudity posts!
✥  ✥  ✥
Author Alarms!
I came across this gem on Facebook! This is a new site that will send you an email when your favorite authors release a new book! How cool is that?  You can sign up at over at Author Alarms.
✥  ✥  ✥
Behind the Scenes with Author Ryan Graudin
I've been seeing this book pop up everywhere! Xpresso Reads has an inside look on writing The Walled City by Ryan Graudin.
✥  ✥  ✥
VILMA interviews Molly McAdams, Christina Lee, A.L. Jackson, and Tiffany King!
Vilma's Book Blog interviewed the authors of the new anthology, WHEN WE MET, on video! Check out their fun interview!
✥  ✥  ✥
I want to read this book based on this GIF Review alone!!
Check out Effotlessly Reading's post to find out what book it is! (Here is a hint)
✥  ✥  ✥
Do Re-Reads change your opinion on books?
Into the Hall of Books asks this question in her "Time to Talk" discussion post this week! I know when I think back to some of the books I read and loved years ago, I don't think I would have loved them as much had I read them now.  What about you?
✥  ✥  ✥
COVER REVEALS
* Click on the links to check out some of the cover reveals you may have missed! *
✥  ✥  ✥
Reviews I enjoyed reading!

✥  ✥  ✥
Share the link to some of your favorite posts in the comments!
ENCORE
See what you missed this week!!