**** MARROW has a new cover! I love it just as much as this one! You can see the NEW COVER here.
Tarryn Fisher just revealed the cover to her upcoming thriller MARROW on her Instagram! It's about woman named Margo and she's a serial killer!  I have no idea when this book will release, but I want it!
✥ ✥ ✥ ✥ ✥
"She's a born killer. But the eating house formed her. If you let it, it will devour you."
✥ ✥ ✥ ✥ ✥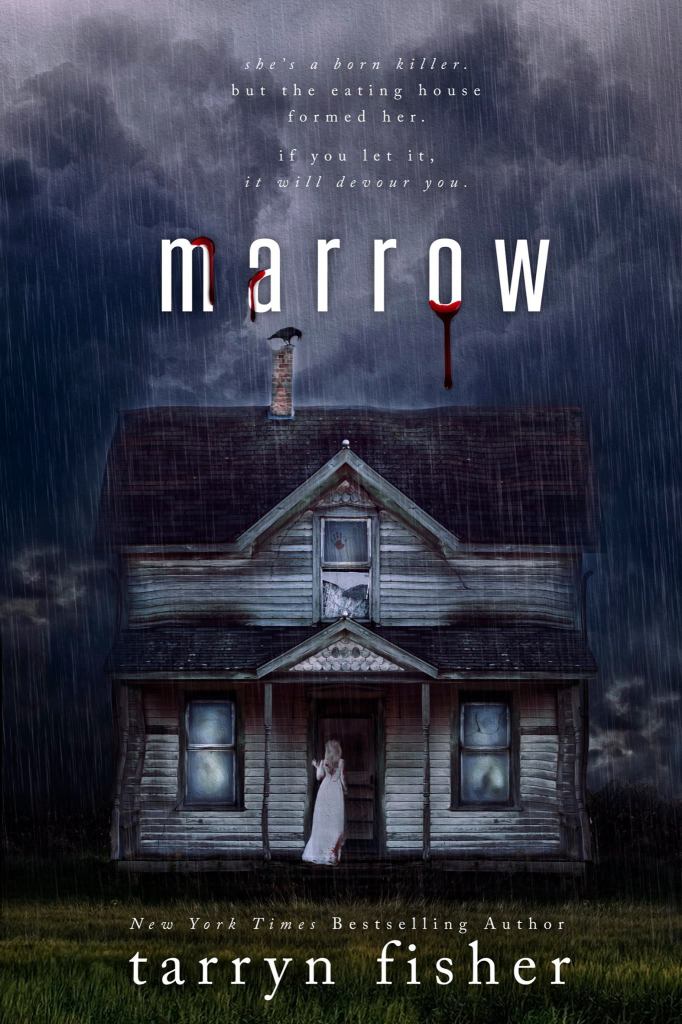 ✥ ✥ ✥ ✥ ✥
✥ ✥ ✥ ✥ ✥
MARROW
In the Bone there is a house.
In the house there is a girl.
In the girl there is a darkness.
Margo is not like other girls. She lives in a derelict neighborhood called the Bone, in a cursed house, with her cursed mother, who hasn't spoken to her in over two years. She lives her days feeling invisible. It's not until she develops a friendship with her wheelchair-bound neighbor, Judah Grant, that things begin to change. When neighborhood girl, seven-year-old Neveah Anthony, goes missing, Judah sets out to help Margo uncover what happened to her.
What Margo finds changes her, and with a new perspective on life, she's determined to find evil and punish it–targeting rapists and child molesters, one by one.
But hunting evil is dangerous, and Margo risks losing everything, including her own soul.
MARROW by Tarryn Fisher
Add on Goodreads
Buy on Amazon
Cover Designed by Okay Creations
✥ ✥ ✥ ✥ ✥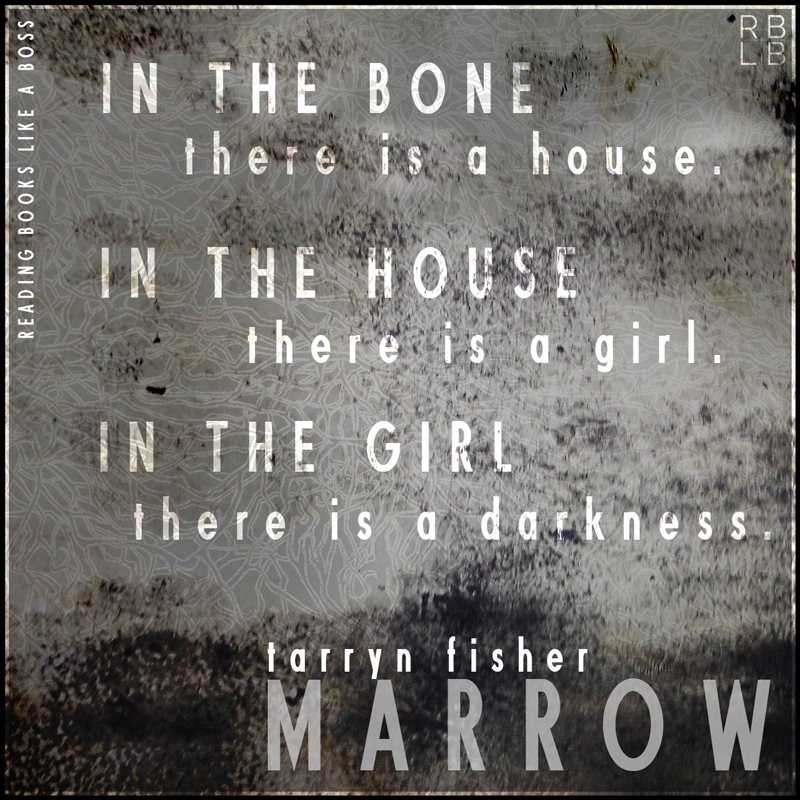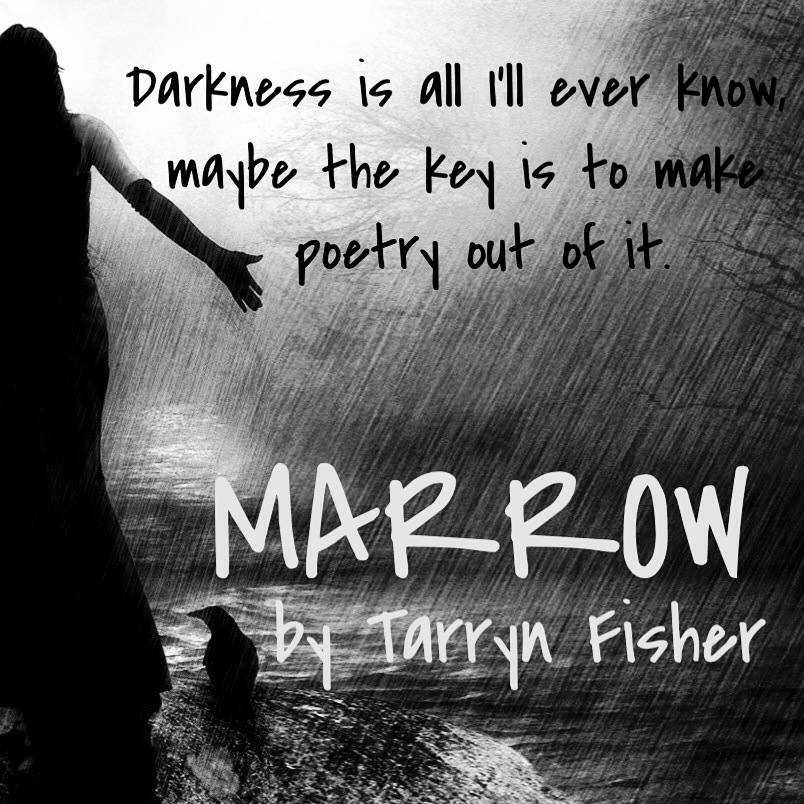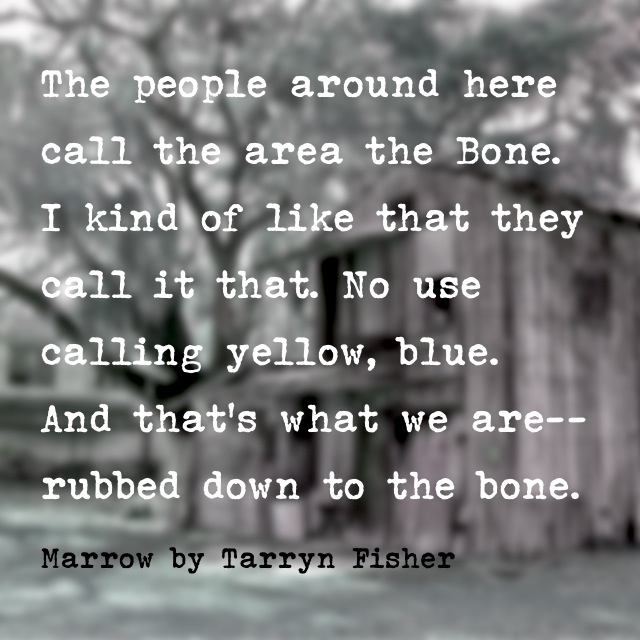 ✥ ✥ ✥ ✥ ✥
About the Author: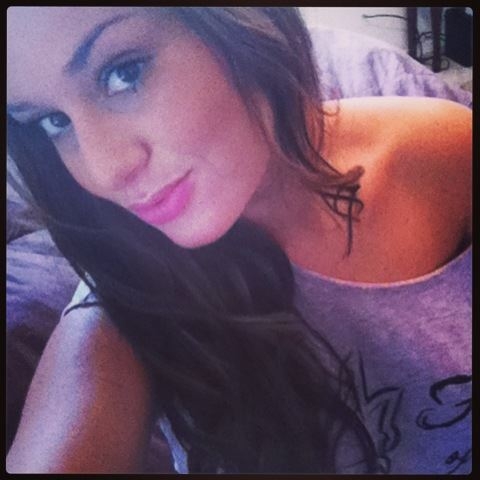 I am a real life villain, truly. I drink sick amounts of Starbucks. Most of the time my hair smells like coffee. I was born in South Africa, and lived there for most of my childhood. I moved to Seattle just for the rain. Rome is my favorite place in the world so far, Paris comes in at a close second. I read and write more than I sleep. When I was eleven, I wrote an entire novel about runaway orphans, using only purple ink. I am addicted to Florence and the Machine and will travel to see concerts. I love scary movies and giraffes. I spend way too much time on Facebook. Meet you there?…