"Around the Book Blogosphere" is a feature to share posts from other book blogs or other book-related websites that I have enjoyed reading.  Book blogging is all about sharing the love, right?
✥  ✥  ✥
SWIFTOBER CONCLUDES!
ICYMI: Novel Sounds (one of my favorite book blogs) has been doing these great posts promoting the release of Taylor Swift's album, 1989.  She concludes Swiftober with a video!!
I'm going to do this tag in tomorrow's Sunday Morning Book Chat, so stay tuned!!
Swiftober day 12: taylor swift book tag video
Swiftober day 13: 1989 vs. Gone Girl
✥  ✥  ✥
A BOOKISH HALLOWEEN
This week's Top Ten Tuesday topics was Halloween-themed for obvious reasons. Here are some of the bloggers' responses! So fun!
✥  ✥  ✥
THIS POST!!
I've said this before and I'll say it again.  I blog for myself. Period. End of. Not for authors. Not for publishers.  Just for me.  Blogging is fun. I will keep blogging until it's no longer fun for me. Nosegraze's post yesterday was everything that I have been wanting to say and more.  Let's all bring blogging back to basics. It's all about books. <3
✥  ✥  ✥
Do judge a book by its cover from Pop! Goes the Reader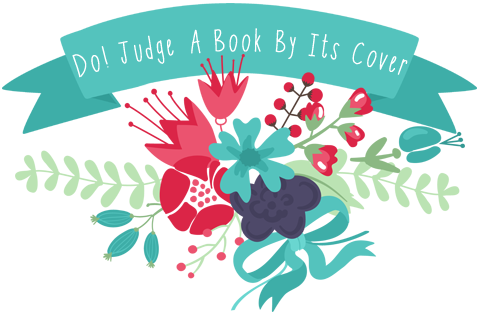 I love this feature from Pop! Goes the Weasel! She features beautiful book covers that are a feast for your eyeballs! This week's post has a lot of great ones, including one book I talked about in this video.
✥  ✥  ✥
FUN FACTS ABOUT ALL BROKE DOWN by CORA CARMACK
✥  ✥  ✥
UNTIL THE END — Rock POV
The final book in Abbi Glines' Seabreeze series released this past week! Check out an excerpt in Rock's POV!
Have you read her Seabreeze series?
✥  ✥  ✥
DELETED SCENE:  THE SINNER'S BARGAIN by Claire Contreras
✥  ✥  ✥
BOOKISH HALLOWEEN COSTUME IDEAS FOR NEXT YEAR!
Okay, I seriously fell in love with this post the moment I saw it.  Mostly YA Book Obsessed made these awesome mood boards for your favorite book characters! These should give you some ideas about what to do for next year! Cristina's Book Reviews also did a fun costume-type post!
✥  ✥  ✥
Jane Harvey Berrick Spotlight!

Shh Mom's Reading featured Jane Harvey Berrick. I've yet to read her books (for shame), but I thought it was awesome that they shared all of her book in one post.  Check it out!
✥  ✥  ✥
Why I Wrote A Thousand Pieces of You
by Claudia Gray
✥  ✥  ✥
Excerpt: HERE WITH ME by Heidi McLaughlin
I"m really excited to read Here With Me by Heidi McLaughlin. It's a military-themed story. The heroine's husband is killed in action. His twin, the hero, returns home to help her deal with her grief.  Oh and the hero has been in love with her for years!
Check out an excerpt at Three Little Birds Book Blog
✥  ✥  ✥
Mia Sheridan Interview
Under the Covers Book Blog interviewed bestselling author Mia Sheridan.  I've yet to read any of her books, but I really want to to! Everyone always recommends Archer's Voice!
✥  ✥  ✥
ADDICTED SERIES LOVERS!
Several blogs have been posting promotional posts for the third book in Krista and Becca Ritchie's Addicted series, Addicted After All.  It came out on October 31st!! Here are some of their posts:
✥  ✥  ✥
BLOGGING TIP!!
(Click on the image to go to the post)
Any bloggers in the house reading this?  I absolutely loved this post from Say it With Books! She had some great tips for writing great content for your readers!! She has lists, people. Lists. I love lists. I hope you like it as much as I did!
✥  ✥  ✥
HALLOWEEN BOOK RECOMMENDATIONS FROM MY BOOK MUSE!
Click on the image for spooktastic reads!
✥  ✥  ✥
COVER REVEALS
* Click on the links to check out some of the cover reveals you may have missed! *
✥  ✥  ✥
Book Reviews I Enjoyed Reading This Week!
Share the link to some of your favorite posts in the comments!
✥  ✥  ✥
ENCORE!!
See what you missed this week!!