"Around the Book Blogosphere" is a feature to share posts from other book blogs or other book-related websites that I have enjoyed reading.  Book blogging is all about sharing the love, right?
I took a little break this week from blogging. I've been busy at work and with life, so I needed to step back a bit.  I hope you all had a great week!
'Tis the Season with Pop! Goes the Reader!
Pop! Goes the Reader has an awesome holiday feature coming up this week! Check out the schedule for the deets!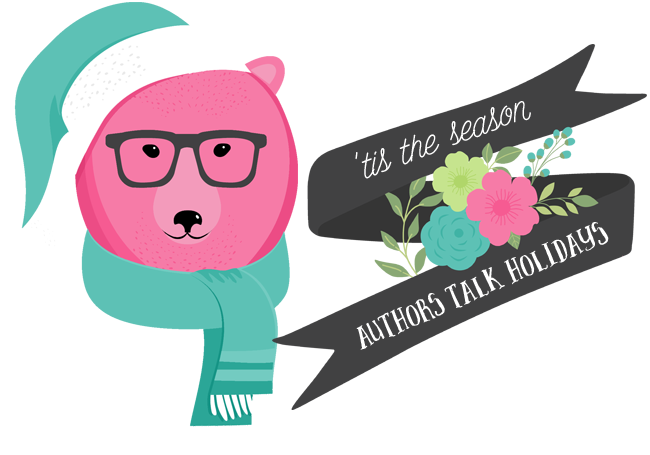 ✥  ✥  ✥
RAG TIME WITH UNCLE NEAL & JEFF
One of my absolute favorite blog features is back! Black Heart Reviews has a hilarious feature in which dudes read steamy sex scenes from books.  Hilarity ensues!  This week they read Miley High by R.K. Lilley!
✥  ✥  ✥
TOP 10 Books on My Winter TBR!
This week's Top Ten Tuesday topic was "Top 10 Books on my Winter TBR"  Here are some of the blog's picks! What are yours?
✥  ✥  ✥
THE GIF TAG!
Reading is My Breathing and Black Heart Reviews posted their GIF Tag posts! Both blogs have tagged me (I'm getting to it ladies!).  Check out their posts!
✥  ✥  ✥
"I elucidate with greater clarity in negative reviews."
Jess from My Reading Dress says she enunciates with more clarity in negative reviews.  Jess says, "You see, I'm one of those people who generate passion from discontentment. Passion may fuel creativity but anger starts that fiery pit going in my stomach. I become quite a pompous fellow when things fall from three downwards."
Do you?  I wouldn't say that I am more clear in negative reviews. But when I criticize something, I make sure what I say makes sense and I have evidence to back up what I didn't like.
✥  ✥  ✥
Nerd Girl Porn Vol. 2!
I shared this feature with you guys last week and thought it was so cool! Check out Vol. 2 of Nerd Girl Porn from Lit Slave!
✥  ✥  ✥
BOOK BOYFRIEND LISTS!
Lovin' Los Libros write TWO book boyfriend lists this week! That's a whole lotta hunky dudes!
✥  ✥  ✥
New Young Adult from Abbi Glines in 2015!
It's been a couple of years since Abbi Glines has written a young adult novel. I believe her last YA novels were the books in the Existence Trilogy. In 2015, she is releasing a series called The Field Party.  Get more info and see a teaser trailer here.

✥  ✥  ✥
READERS CHOICE AWARDS!!
Under the Covers Book Blog is holding a Readers Choice Awards.  You can pick your favorite books from several categories.
✥  ✥  ✥
Standalone Book Recommendations from Fiction Fare!
Fiction Fare has great standalone book recommendations including one book I really want to read, Free to Fall by Lauren Miller.
 Check out their recommendation list
✥  ✥  ✥
COVER REVEALS
* Click on the links to check out some of the cover reveals you may have missed! *
✥  ✥  ✥
Reviews I enjoyed reading!
✥  ✥  ✥
Share the link to some of your favorite posts in the comments!
ENCORE!!!
11 Books that Sound Awesome! via Maryse's Book Blog
See what you missed this week (You didn't miss much…LOL)!!