"Around the Book Blogosphere" is a feature to share posts from other book blogs or other book-related websites that I have enjoyed reading.  Book blogging is all about sharing the love, right?
✥  ✥  ✥
SPOOKY READS!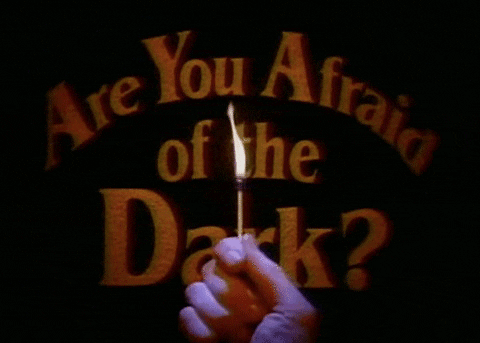 Great Imaginations put together an awesome list of spooky reads just in time for Halloween!!
CHECK IT OUT! It's a pretty extensive list of Witch-themed reads!
✥  ✥  ✥
THIS GIRL
You might know Zachary Webber's voice from some of your favorite audiobooks (Breakable, Maybe Someday, Finders Keepers, Red Hill, Beautiful Wedding).  He's also author Tammara Webber's son!  He and some of his friends put together is beautifully poignant short film based on Colleen Hoover's Slammed series.  I am in LOVE with it!  It kind of makes me tear up and I've watched it so many times!
✥  ✥  ✥
RA-RA-AA-AA-AAAA WANT YOUR BAD ROMANCE!
Parajunkee had an AWESOME post this week.  Rachel from Parajunkee talked about Ten Ways a Good Romance Becomes a Bad Romance.
"This is my main reason I do not enjoy historical romance. I don't like to read about throbbing members, mons, petals, cups…manflesh, or ripped bodices. How about some modern euphemisms please, or some new ones? Wang, Dipstick, Johnson…no just kidding."
✥  ✥  ✥
AUTHOR ROUND TABLE!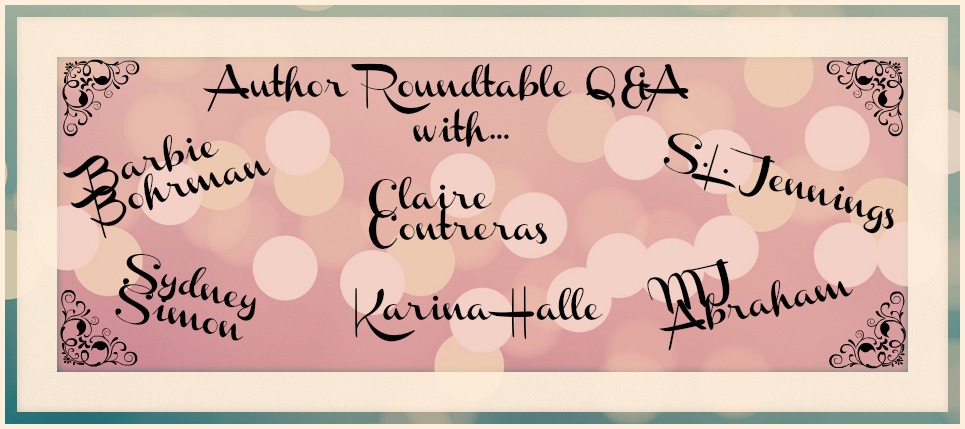 Shh Mom's Reading interviewed Claire Contreras, S.L. Jennings, MJ Abraham, Karina Halle, Sydney Simon and Barbie Bohrman!  Check out their interview and giveaway!
✥  ✥  ✥
VOODOO!!
Author Lisa Maxwell wrote a guest post over at Xpresso Reads and talks about her new book Sweet Unrest and VOODOO!
Sweet Unrest is paranormal young adult novel about a girl named Lucy whose family moves to New Orleans.  She decides to jump feet first into the rich culture of the area including learning Voodoo. But then a boy named Alex appears acting like he's known her forever.
✥  ✥  ✥
EMMA CHASE INTERVIEWS NARRATOR SEBASTIAN YORK! OMG!
Have you guys heard Sebastian York narrate a book?  If not, allow me to enlighten you.  Listen to the excerpts below.
Isn't his voice just divine?  His interview with author Emma Chase is freaking hilarious!!
✥  ✥  ✥
*GASP* I Don't Want to Read!
Rabid Reads asks the question, "Do you ever feel like NOT reading?"
✥  ✥  ✥
COVER REVEALS
* Click on the links to check out some of the cover reveals you may have missed! *
✥  ✥  ✥
FORBIDDEN LOVE GOES TOO FAR!
The YA Romantics wrote a great post this week about when Forbidden Love goes too far!  Do you have any triggers that causes you to say, "Whoa man, that goes toooooooo far!"
✥  ✥  ✥
Under the Covers Book Blog Interviews!!
Under the Covers Book Blog sat down with J.M. Darhower (virtually, of course) and talked to her about her Monster in His Eyes and Extinguish series.  I'm soooo excited for the follow-up to Extinguish!  She also talks a little bit about what she's working on now.  Check out the interview here!
She also interviewed Lia Riley, author of the Off the Map series.  Check out what Lia has to say about Sideswiped (Book #2) and read an excerpt!
 ✥ Don't miss a new release.  Keep up with my upcoming releases page! ✥
✥  ✥  ✥
Reviews I enjoyed reading!
INDIGO SPELL by Richelle Mead
Reviewed by The Starry-Eyed Review — 5 stars
"Golden Lily leaves us off with some serious tension between Sydney and Adrian. When I say tension, I mean all tension, especially sexual tension. Their chemistry is unbelievable, and I cannot get enough of it."
RUIN AND RISING by Leigh Bardugo
Reviewed by Falling Books — 5 stars
"A captivating and endlessly exhilarating story that knows no limits. Ruin and Rising is the breathtaking conclusion to the dark fantasy trilogy Shadow and Bone. This story has everything that you never imagined you would want and makes it even better than you could ever fathom."
ECHOES OF SCOTLAND STREET by Samantha Young
Reviewed by Under the Covers Book Blog — 3.5 stars
"Samantha Young excels at dialogue and it's one of the things that really makes the books fun. Cole and his co-workers all have a wonderful dynamic and when you add the previous characters into the mix, you have a great number of characters who you easily come to love."
BURYING WATER by K.A. Tucker
Reviewed by A.J. from No BS Book Reviews — 4 stars
"The story is original and intriguing and the writing is beautifully descriptive with lots of emotion. I loved the romance, and the uplifting story of a traumatized girl finding her way with a somewhat lost boy."
ALL BROKE DOWN by Cora Carmack
Reviewed by Vilma's Book Blog — 5 stars
"I loved the emotional turmoil of the book, loved how I felt the characters so much, loved the super sexy times, and especially loved the juxtaposition of these two seemingly different people who were passionate and fiercely loyal. It's my favorite Cora Carmack book to date and I can't wait to see what she does with Torres' book next."
A THOUSAND PIECES OF YOU by Claudia Gray
Reviewed by Obsession With Books — 4 stars
"The plot for A Thousand Pieces of You was fast-paced and filled with surprised as Marguerite travels between the worlds – we get to meet very different versions of the main characters which I think was done very well"
DEAR EMILY by Trudy Stiles
Reviewed by Up All Night Book Blog — 5 stars
"It's a beautifully tragic story that is filled with despair, hope, love and strength. It is unique and very realistic. Written so well, I felt as if the story was happening to me."
KISS OF BROKEN GLASS by Madeleine Kuderick 
Reviewed by Mostly YA Book Obsessed
"This book was so depressing yet beautiful…t had that lyrical and poetic feel to it, but you still grasped the story the author is trying to tell us."
TIED by Emma Chase
Reviewed by The Book Bosses
"Emma Chase has hit the jackpot with the voice of Drew. I think it's often hard for a female author to pull off a male POV without sounding unrealistic. That's not the case here. Chase manages to make Drew egotistical, sweet, frustrating and charming all rolled into one. I think it's perfect."
FORBIDDEN by Kimberley Griffiths Little
Reviewed by I Love YA Fiction
"This book made me so happy! I love historical fiction that goes wayyyyy back in time, and this one does. The desert setting is simply stunning, and the details of the tribe's everyday life/special rituals for birth and marriage are incorporated beautifully."
RITES OF PASSAGE by Joy N. Hensley
Reviewed by Good Books & Good Wine
"I just really LOVED Rites Of Passage to the point where I literally stayed up past my bedtime to read it. I mean, I work so I actually do have a bedtime so that I can come in and do my job. But, ugh, this book had me in a grip and a rage and when I am pissed off, trust I refuse to do anything else aside from stew in my righteous indignation. AND INDIGNATION WAS APLENTY with this book. I loved that feeling. I loved this book. I loved this writing."
Forbidden Trailer Reveal!
Once Upon A Twilight posted the trailer of Forbidden by Kimberly Griffiths Little! It's described as a dark, seductive, and exotic love story! I love everything about the sound of it.  Check it out!
✥  ✥  ✥
THE BOOK BOYFRIEND ELECTIONS CONTINUE!
The Book Boyfriend Elections are still going strong!! She just announced the nominees from Round 3 and started Round 4!!  I totally approve of Matt for Massachusetts!!  And OMG Dimitri for Montana!!
ROUND #4 ENDS OCT. 16th 12PM EST.
✥  ✥  ✥
ENCORE!!!
Share the link to some of your favorite posts in the comments!
✥  ✥  ✥
See what you missed this week!!