"This and That" is a feature meant to showcase books that I think sound similar or have similar themes and would recommend to someone who is a fan of the "this book."  I may not have read the "that" book, but I think fans of the "this" book might like it.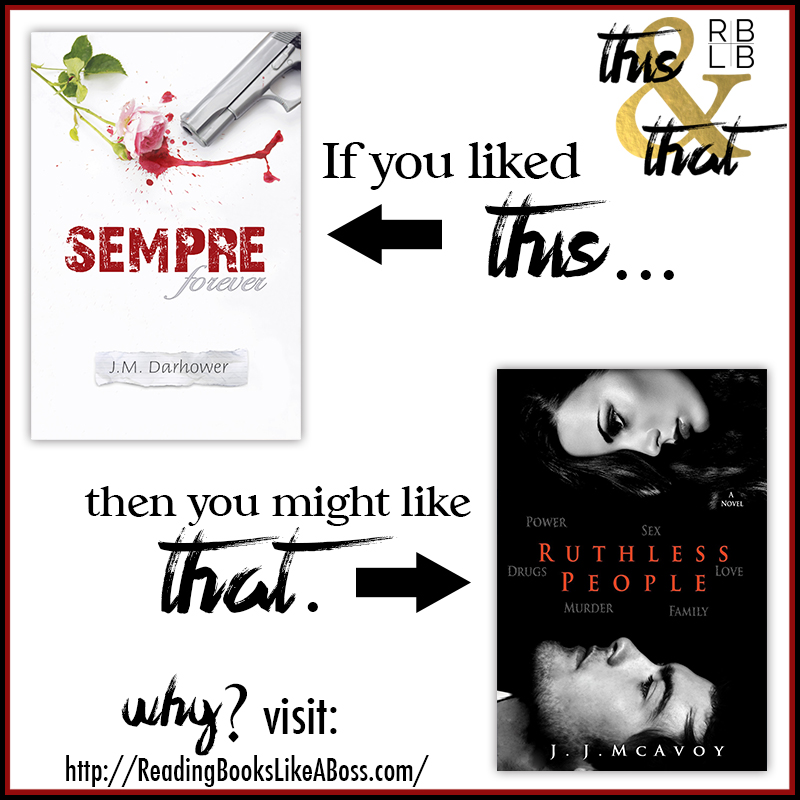 The Why: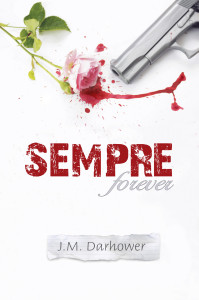 Sempre by J.M. Darhower is not only a great love story, it's a vicious and adventurous journey through the realities of the Italian Mafia. I loved Haven and Carmine so much!
'But then she happened. The girl who had never been able to call her life her own taught a boy who had a world at his fingertips exactly what it meant to live. He wasn't alone anymore.'
Amazon: US • UK • CAN | iBooks | GR
___________________________
I saw Ruthless People by J.J. McAvoy book pop up on Goodreads a few months ago and immediately thought of my friend Nereyda from Mostly YA Book Obsessed. She loves books with killers and tons of action.  She read this and loved it!  The Untouchables, the sequel to Ruthless People, comes out on January 22, 2015.
I just needed to breathe and stay calm.  I would kill him, but not on a Sunday.  I didn't kill anyone on Sundays, even if I really wanted to.
Amazon: US • UK • CAN | iBooks | Nereyda's Review
✥ ✥ ✥ ✥
The Why: Both of these books take place in the crazy world of the Italian Mafia.  Ruthless People appears to have a much more intense romance than Sempre, but if you're a fan of Mafia type books, you may want to check them out!
✥ ✥ ✥ ✥
Do you have any This & That pairings that you'd like to share?