"This and That" is a feature to showcase books that I think sound similar or have similar themes. Today, I have some book recommendations for seekers of über emotional reads.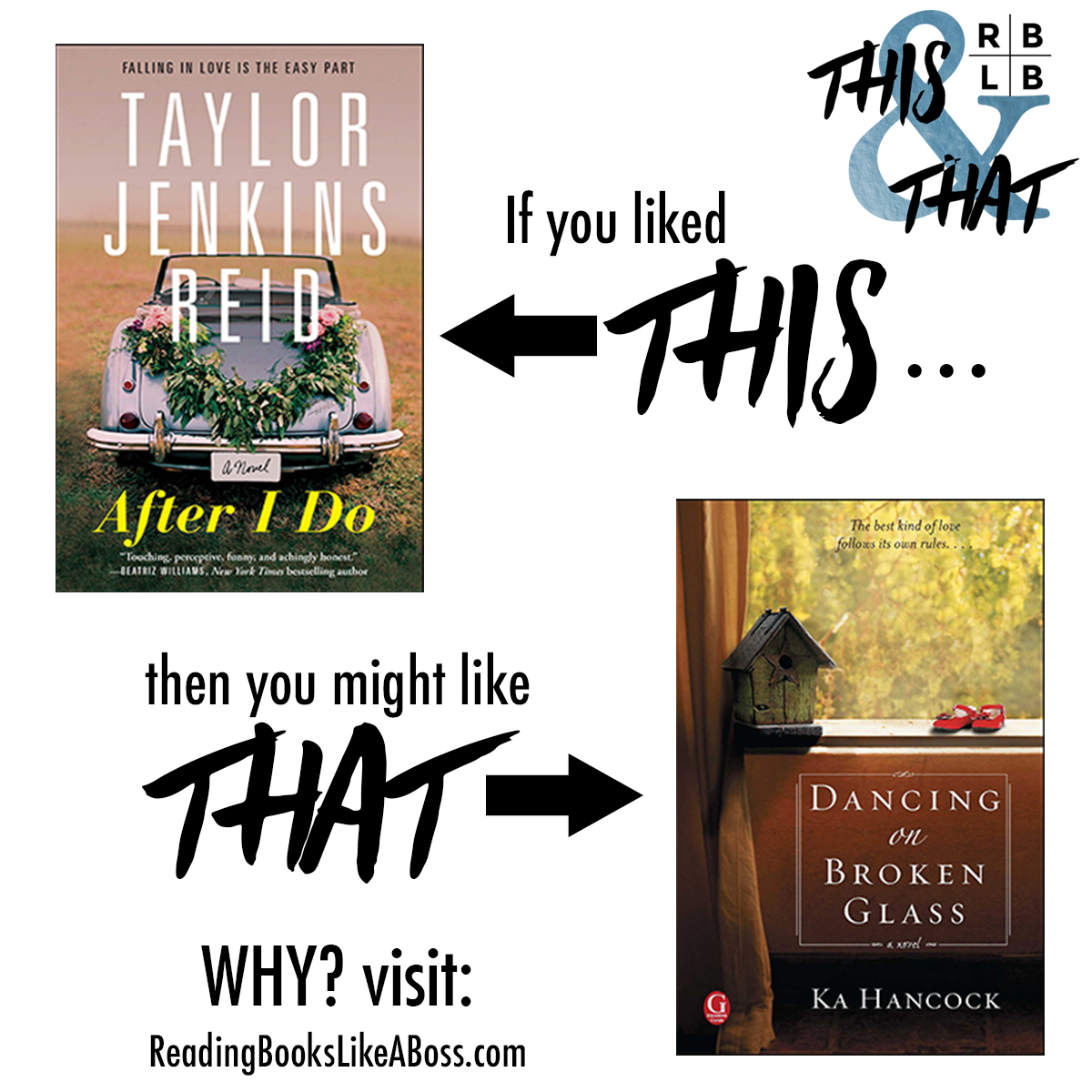 About the Books:
When Lauren and Ryan's marriage reaches the breaking point, they come up with an unconventional plan. They decide to take a year off in the hopes of finding a way to fall in love again. One year apart, and only one rule: they cannot contact each other. Aside from that, anything goes.
Lauren embarks on a journey of self-discovery, quickly finding that her friends and family have their own ideas about the meaning of marriage. These influences, as well as her own healing process and the challenges of living apart from Ryan, begin to change Lauren's ideas about monogamy and marriage. She starts to question: When you can have romance without loyalty and commitment without marriage, when love and lust are no longer tied together, what do you value? What are you willing to fight for?
This is a love story about what happens when the love fades. It's about staying in love, seizing love, forsaking love, and committing to love with everything you've got. And above all, After I Do is the story of a couple caught up in an old game—and searching for a new road to happily ever after.
After I Do by Taylor Jenkins Reid
Amazon US • UK • CAN | iBooks | Read my Review
---
DANCING ON BROKEN GLASS by Ka Hancock
A powerfully written novel offering an intimate look at a beautiful marriage and how bipolar disorder and cancer affect it, Dancing on Broken Glass by Ka Hancock perfectly illustrates the enduring power of love.
Lucy Houston and Mickey Chandler probably shouldn't have fallen in love, let alone gotten married. They're both plagued with faulty genes—he has bipolar disorder, and she has a ravaging family history of breast cancer. But when their paths cross on the night of Lucy's twenty-first birthday, sparks fly, and there's no denying their chemistry.
Cautious every step of the way, they are determined to make their relationship work—and they put it all in writing.  Mickey promises to take his medication. Lucy promises not to blame him for what is beyond his control. He promises honesty. She promises patience. Like any marriage, they have good days and bad days—and some very bad days. In dealing with their unique challenges, they make the heartbreaking decision not to have children. But when Lucy shows up for a routine physical just shy of their eleventh anniversary, she gets an impossible surprise that changes everything. Everything. Suddenly, all their rules are thrown out the window, and the two of them must redefine what love really is.
An unvarnished portrait of a marriage that is both ordinary and extraordinary, Dancing on Broken Glass takes readers on an unforgettable journey of the heart.
Dancing on Broken Glass by Ka Hancock
Amazon US • UK • CAN | iBooks | Read my Review
---
The Why:
Both of these books pack a punch and hit me hard in the gut. Both feature married couples who have to overcome huge obstacles.
In After I Do, Lauren and Ryan have been married for several years and realize that they don't even like each other. Every word spoken to each other is laced with underlying resentment. To possibly save their marriage, they agree to take a year off from each other. No texts. No communication. This one was STRESSFUL but so freaking good. It's one of my two favorites from Taylor Jenkins Reid. (here's my other favorite of hers)
Mickey and Lucy's imperfect love story is told in the pages of Ka Hancock's Dancing on Broken Glass. This book released not long after After I Do did but I didn't even hear about it until my book friend Crysti started raving about it. I'm so glad I read it because I was so affected by it. Mickey and Lucy fight hard for each other and you see their love through their pain. READ IT.
✥ ✥ ✥ ✥
Do you have any This & That pairings that you'd like to share?