Last year, Leylah Attar released her debut novel, 53 Letters for my Lover! A beautiful, gripping story about two people who fell in love at the wrong time in their lives, it quickly became one of my favorites!
Her next release, The Paper Swan, is set to release on August 4th. I am absolutely am dying to read this book, especially after reading the summary! Take a look at the breathtaking cover designed by Hang Le and add this book to your to-read list!
✥ ✥ ✥ ✥ ✥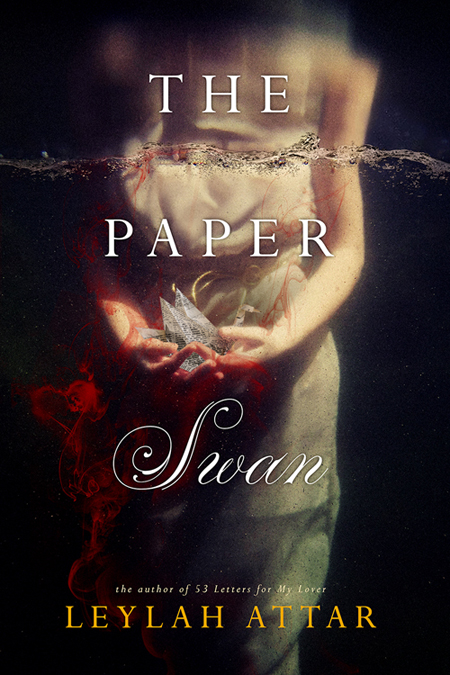 ✥ ✥ ✥ ✥ ✥
THE PAPER SWAN
They say it takes 21 days to form a habit.
They lie.
For 21 days she held on.
But on Day 22, she would have given anything for the sweet slumber of death.
Because on Day 22, she realizes that her only way out means certain death for one of the two men she loves.
A haunting tale of passion, loss, and redemption, The Paper Swan is a darkly intense yet heartwarming love story, textured with grit, intrigue, and suspense. Please note: This is NOT a love triangle.
A full-length, standalone novel, intended for mature audiences due to violence, sex and language. Subject matter may be disturbing for some readers.
The Paper Swan by Leylah Attar
Release date: August 4, 2015
Amazon: US • UK • CAN | iBooks
Cover Designed by Hang Le
✥ ✥ ✥ ✥ ✥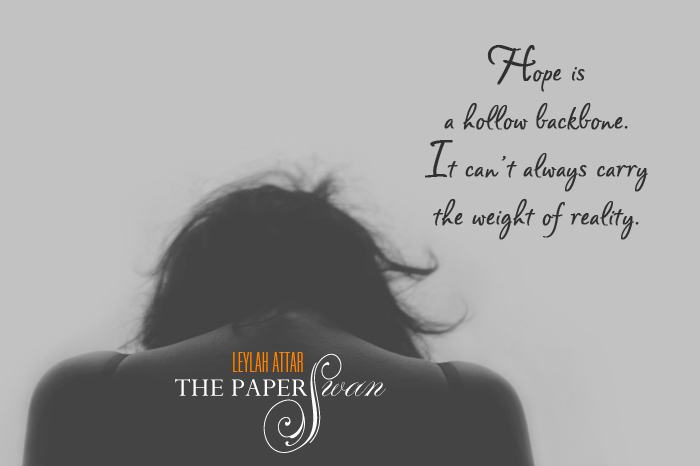 ✥ ✥ ✥ ✥ ✥
53 Letters for My Lover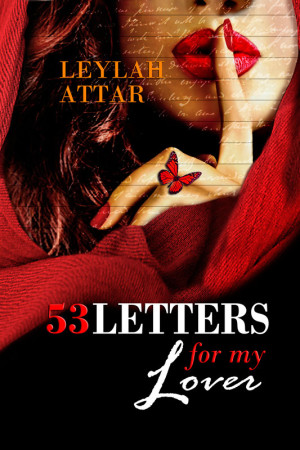 53 Letters for My Lover
by
Leylah Attar
Published by
Self-Published
Publication date:
June 17, 2014
Genres:
Adult Contemporary Romance
,
Women's Fiction
351 pagesFormat:
eARC
Source:
ARC via author
This is not your typical love story.
It's not so black and white. Lines are crossed.
Walls are smashed. Good becomes bad.
Bad becomes very, very good.

Shayda Hijazi—the perfect wife, the perfect mother, the perfect daughter. For thirty-three years, she has played by the rules, swallowing secrets, burying dreams and doing whatever it takes to anchor her family. Shayda Hijazi is about to come face to face with the one thing that can rip it all apart, the one thing her heart has always been denied: Love.

Troy Heathgate—untamed, exhilarating, dangerous—a man who does exactly as he pleases. Life bends to his will. Until he comes across the one thing he would give it all up for, but can never have.

Born on the same day in opposite corners of the world, their lives collide. And nothing is ever the same again.

Spanning three decades, 53 Letters for My Lover is a fiercely sensual, emotional ride to the heart of an epic, forbidden love that defies it all—an intimate exploration of love, loyalty, passion, betrayal, and the human journey for hope, happiness and redemption.

"Sexy, intense fiction isn't afraid to step out of the box."

Contemporary women's fiction: Ages 18+
Affiliate Disclosure: This post contains affiliate links. In plain English, this means that I may receive a small commission (at no cost to you) if you purchase something through the links provided. This small income goes back into my blog, so I can continue to create fun content for you. I appreciate my readers and make it my goal to be upfront and honest. Thank you for supporting my blog!

Click on the Banner to read my review
✥ ✥ ✥ ✥ ✥
About the Author:
Leylah Attar writes stories about love – shaken, stirred and served with a twist. When she's not writing, she can be found pursuing her other passions: photography, food, family and travel. Sometimes she disappears into the black hole of the internet, but can usually be enticed out with chocolate.
Connect with Leylah:
Author Website | Twitter | Facebook | Goodreads | Pinterest