"Around the Book Blogosphere" is a feature to share posts from other book blogs or other book-related websites that I have enjoyed reading.  Book blogging is all about sharing the love, right?
The Blogosphere's top reads of 2014!
✥  ✥  ✥
Fangirl News!! Keep Calm and "Carry on"
Fangirl fangirls!! Check out the awesome news at Once Upon a Time!!
✥  ✥  ✥
MOST ANTICIPATED 2015 Reads!
✥  ✥  ✥
San Fran Golden Gate Author Event
Hook Me Up Book Blog is planning an awesome author for August 2015! Get the details here!
✥  ✥  ✥
NOVL GIF-t Guide
I love this idea! The Novl (a.k.a. Little, Brown Books for Young Readers) had an awesome idea to take a book and match it up with GIFs.
Check out The Coldest Girl in Cold Town's post at Once Upon A Twilight 
Check out more awesome Novl GIF-t Guides here.
✥  ✥  ✥
26 Things That Happen When You Date a Bookworm

!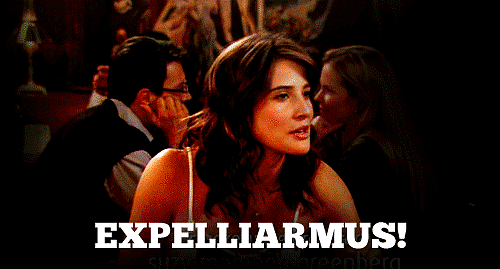 These are hilarious!! I can totally relate!! "You understand references for books you've never even read." Check out the 26 Things That Happen When You Date a Bookworm via Popsugar!
✥  ✥  ✥
Hawt or Not: 
JJ from The Book Bosses voiced what I've been thinking: Am I too old for the book world?  Don't get me wrong, I love a hot guy as much as the next person but there comes a point where it becomes too much. At this point, I want something to be left to the imagination.
✥  ✥  ✥
COOKIES & BOOKS!!
Novel Sounds posted some delicious looking recipes to go along with some of your favorite books!
✥  ✥  ✥
RECORD SERIES ANNOUCEMENT!
K.A. Linde has a very special announcement about her Record series!! AHHH!!!
✥  ✥  ✥
COVER REVEALS
* Click on the links to check out some of the cover reveals you may have missed! *
Reviews I enjoyed reading!
Note: I haven't read many of these books. I'm simply sharing my fellow bloggers' reviews. I hope you find some book recommendations from these!
✥  ✥  ✥
Share the link to some of your favorite posts in the comments!
See what books released this week!! Check out my up-to-date book release page!