For those of you living in warm climate right now, I am envious of you. It's freaking cold where I live right now.  Because I'm so caring and kind and generous and thoughtful and…and…and well, bookish, I thought I would help everyone who is freaking their pentunias off warm up a bit.  Sound good? I present to you Ten Book Boyfriends to warm you up this winter.  These are in no particular order.
Ten Book Boyfriends to Warm You Up This Winter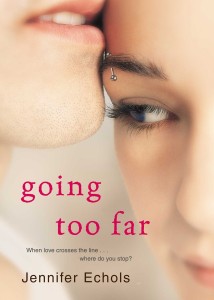 John After from Going Too Far
by Jennifer Echols
"Consider yourself hugged. Virtual hug."
I felt the virtual hug, warm and snug."
Officer After leaned across the seat toward me – which, under the circumstances, made me start back. "I'm sorry I'm not allowed to beat the shit out of him for you."
Amazon: US • UK • CAN | iBooks | GR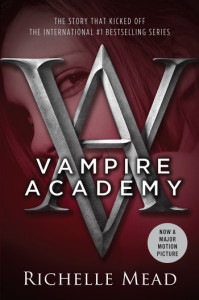 Dimitri from The Vampire Academy Series
by Richelle Mead
"I love you, Roza." He kissed me again. "I'll always be here for you. I'm not going to let anything happen to you."
The words were wonderful and dangerous. He shouldn't have said anything like that to me. He shouldn't have been promising he'd protect me, not when he was supposed to dedicate his life to protecting Moroi like Lissa. I couldn't be first in his heart, just like he couldn't be first in mine. That was why I shouldn't have said what I said next-but I did anyway.
"And I won't let anything happen to you," I promised. "I love you." He kissed me again, swallowing off any other words I might have added.
✥ ✥ ✥ ✥
"If I let myself love you, I won't throw myself in front of her. I'll throw myself in front of you."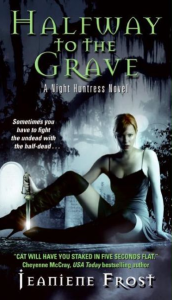 Bones from the Night Huntress series
by Jeaniene Frost
"If I die, I will wait for you, do you understand? No matter how long. I will watch from beyond to make sure you live every year you have to its fullest, and then we'll have so much to talk about when I see you again…"
✥ ✥ ✥ ✥
"Kitten, you need to make a decision. Either we stay here and behave or we leave now and I promise you"—his voice dipped lower and the words fell against my lips—"if we leave, I won't behave."
Amazon: US • UK • CAN | iBooks | GR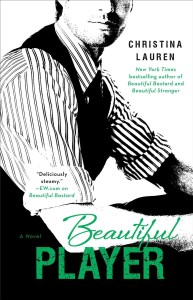 Will Sumner from Beautiful Player
by Christina Lauren
"Hanna, I don't know if I've ever wanted something more than I want you."
"My love for her was a heavy, pulsing, living thing, and it made me feel crazy, and anxious, and famished."
It wasn't just a physical attraction between us. Of course I'd been attracted to women before. But there was something more with Hanna, some chemistry in our blood, something between us that snapped and crackled, that made me always want just a little more than I should take. She offered her friendship, I wanted her body. She offered her body, I wanted to hijack her thoughts. She offered her thoughts, I wanted her heart.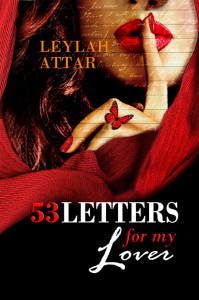 Troy Heathgate from 53 Letters for my Lover
by Leylah Attar
"I can promise you one thing. It'll be mad and passionate. Because I don't believe mediocre sex is worth having."
"When it comes to you, I'm blind, Shayda." He lifts my chin. "I just see you. Not a mum or friend or wife or co-worker. Just you, Shayda."
"I've carried you with me for so long, there's no room for anyone else."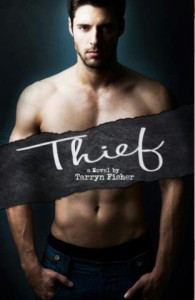 Caleb Drake from the Love Me With Lies series
by Tarryn Fisher
"I'll do whatever I have to do to protect you. I'll lie, cheat, and steal to make you okay. I'll share your suffering, and I'll carry you when you're weighed down. I'll never leave you, not even when you ask me to. Do you believe me?"
"Let me carry you out. I'll never let you touch the ground. I was made to carry you, Olivia. You're fucking heavy with all of your guilt and self-loathing. But, I can do it. Because I love you."
"I make you vulnerable because you love me. That's the price you pay for love, baby girl."
Ben Ross from Forever, Interrupted
by Taylor Jenkins Reid
"I just wanted to make sure that I wasn't coming on too strong with you. Because I don't mean to overwhelm you. I keep telling myself to cut it out. But then I keep doing it. I'm typically a pretty low-key person, but I'm just…not low-key about you."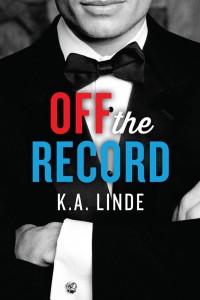 Brady Maxwell from the Record series
by K.A. Linde
"You're the only person I've ever met who so completely disarms me. I feel like sometimes you aren't looking at me; you're looking through me. Like you know every single secret in my existence…like you know exactly what I'm thinking…."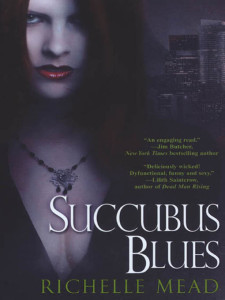 Seth Mortensen from the Georgina Kincaid series
by Richelle Mead
He lifted his mouth up slightly. "Do you know how long I've dreamed about this? To be able to touch you? To taste you?"
I had little chance to ponder his rhetorical question because his lips returned to me, sucking and licking, somehow infinitely gently and blazingly hot at the same time.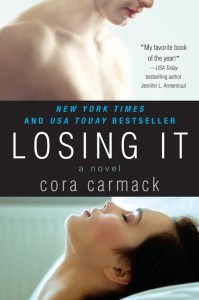 Garrick Taylor from Losing It
by Cora Carmack
"What? Just because I can't have you right now, doesn't mean I'm okay with him having you."
"Bliss, I don't normally do things like that. But I was second-guessing everything about coming here, and you were everything I needed. I don't know how many times I've stopped myself from coming over here and knocking on your door. And yes, seeing you with Cade was definitely motivation, but more than that… I just like you, Bliss. As a teacher. As a person. As a guy."
So there you have it! I hope you feel a little bit warmer now with all of the hotness! Have a good rest of your week!