L.H. Cosway is one of my favorite authors.  Her characters always stand out and her stories are unconventional and addictive.  From a drag queen to a virtuosic violinist to an illusionist, Cosway pens wildly imaginative heros and equally fascinating heroines. I look forward to reading what she has in store for us in Six of Hearts releasing on July 28, 2014.
Add on Goodreads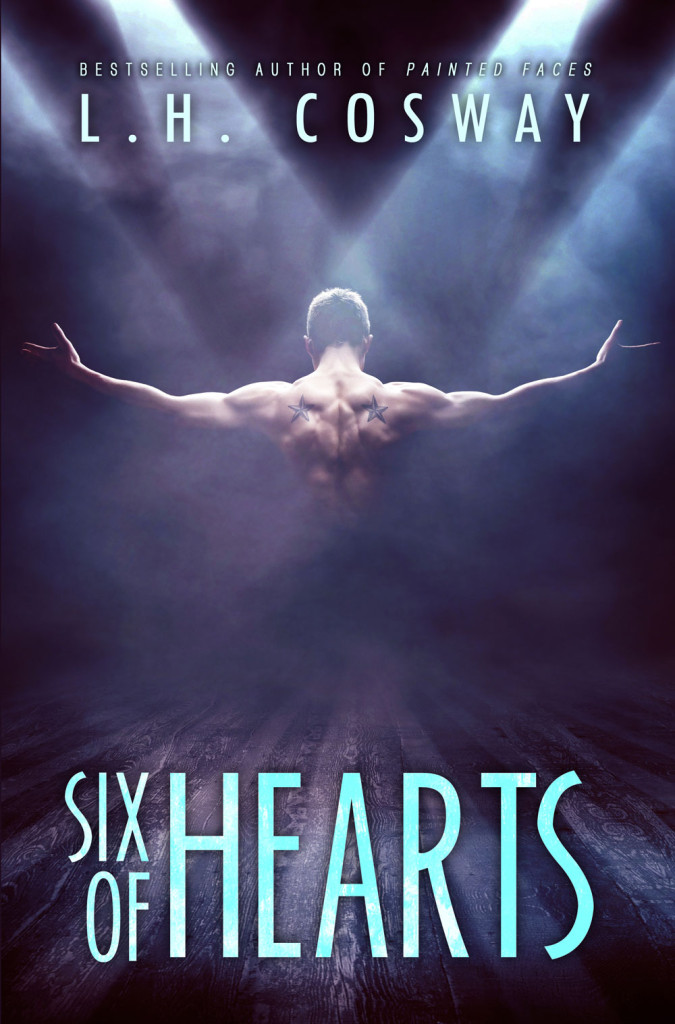 SIX OF HEARTS
Step right up and meet Jay Fields: Illusionist. Mentalist. Trickster.
I think in triangles. You think in straight lines.
I show you a table and make you believe it's a chair.
Smoke and mirrors, sleight of hand, misdirection. I trick and deceive.
But most of all, I put on a good show.
The world thinks I killed a man, but I didn't. Bear with me. It's all a part of the plan.
Revenge is what I want. I want it for me and I want it for her.
I want it for all six of us.
She doesn't remember me, but she's the reason for everything. She'll be my prize at the end of all this – if I can hold onto my willpower, that is. Maybe I'll slip up a little, have a taste, just a small one.
So go ahead and pick a card. Come inside and see the show. Look at my hands, look so closely that you can't see what's happening while you're so focused on looking. I'll be destroying your world from right here in the spotlight.
You'll never see me coming until it's too late.
I've only got one heart, and after I've pulled off my grand deception I'll hand it right to her.
So, sit back, relax, and let my girl tell you our story. You're in for one hell of a ride.
***
When famed illusionist Jay Fields walks into her father's law practice, Matilda Brandon has a hard time keeping her heart from pounding. With a non-existent love life, she wonders if she could ever have a chance with a man this sexy and charismatic. She knows she'll never meet someone like him on her online dating site, that's for sure.
Jay wants to sue a newspaper, however, he leaves with a new landlord and a rather smitten housemate instead. As the two form a bond, Matilda finds herself becoming a part of Jay's crazy world of illusion and mentalism, where underground magic shows, casino gambling and secret vendettas abound.
Jay has a dark history, and Matilda isn't sure if she should open herself up to such an enigma of a man. Is he really who he claims to be? And why does he keep so many secrets?
She doesn't know it yet, but they share a common past. Jay has set a plan in motion and whether she likes it or not, claiming her heart has always been his ultimate goal.
Release Date: July 28, 2014
Add on Goodreads
✥ ✥ ✥ ✥ ✥
✥ ✥ ✥ ✥
About the Author:
L.H. Cosway is a self-employed writer, editor, and proofreader. She has a BA in English Literature and Greek and Roman Civilisation and an MA in Postcolonial Literature. She lives in Dublin city. Her inspiration to write comes from music. Her favourite things in life include writing stories, vintage clothing, dark cabaret music, food, musical comedy, and of course, books.
Follow L.H. Cosway:
✥ ✥ ✥ ✥ ✥