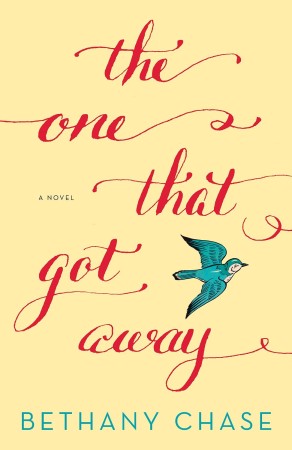 The One That Got Away
by
Bethany Chase
Series:
The One That Got Away #1
Published by
Ballantine
,
Random House
Publication date:
March 31, 2015
Genres:
Romance
,
Women's Fiction
352 pagesFormat:
eARC
Source:
ARC via NetGalley
Sarina Mahler thinks she has her life all nailed down: a growing architecture practice in Austin, Texas, and an any-day-now proposal from her loving boyfriend, Noah. She's well on her way to having the family she's hoped for since her mother's death ten years ago. But with Noah on a temporary assignment abroad and retired Olympic swimmer — and former flame — Eamon Roy back in town asking her to renovate his new fixer-upper, Sarina's life takes an unexpected turn.

Eamon proves to be Sarina's dream client, someone who instinctively trusts every one of her choices — and Sarina is reminded of all the reasons she was first drawn to him back in the day. Suddenly her carefully planned future with Noah seems a little less than perfect. And when tragedy strikes, Sarina is left reeling. With her world completely upended, she is forced to question what she truly wants in life — and in love.

Full of both humor and heartbreak, The One That Got Away is the story of one woman's discovery that, sometimes, life is what happens when you leave the blueprints behind.
Affiliate Disclosure: This post contains affiliate links. In plain English, this means that I may receive a small commission (at no cost to you) if you purchase something through the links provided. This small income goes back into my blog, so I can continue to create fun content for you. I appreciate my readers and make it my goal to be upfront and honest. Thank you for supporting my blog!
Book Review:
The opening lines of this book totally pulled me in…
Every woman has one. That name you Google at two o'clock in the morning. That intoxicating connection that somehow never solidified into anything real; that particular memory you still visit every now and then, for that guaranteed hit of pure, sugar-packed dopamine. It's the story that starts with "There was this one time" and ends, reluctantly, with "but I guess…"
Sarina is an up and coming architect in artsy Austin. On the cusp of success career-wise, she feels content with her job and her relationship with her boyfriend Noah, who is thousand of miles away for work. None of the projects she has done could have prepared her for her next job involving "the One." Sarina's "one that got away" is Eamon Roy. After a one night stand and one hell of a connection, Eamon disappears, leaving Sarina heartbroken and feeling silly for envisioning him anything more than a one time thing. Now he's back in town and he wants her to remodel and design his new house — a job that will take well over a year. She doesn't plan on his presence awakening her heart.
What I really liked about this book is its premise. The idea that you get a second chance with that "one" from your past. An opportunity for a do over. That small minuscule possibility that this person may feel something for you. Sarina's emotions were all over the place and rightfully so. Eamon's arrival shook up her whole world, leading her to ask herself some pretty important questions: Do I like him? Does he like me? Why did he leave? What should I do? But I love Noah…Noah…Noah. What do I want?
While there is romance in this book, it's more of a journey of self-discovery for Sarina. Not only is she faced with making big relationship choices, she must has to decide what she wants out of life, what is important to her.
I had a hard time being fully connected to Sarina and Eamon as a couple. The author presents Eamon as a swoon worthy, funny, sweet, and kind guy. He and Sarina have the same sense of humor and are like-minded. They are perfect for each other in a lot of ways, but I feel like I needed more time with them to see their connection instead of connecting the dots for myself. Also, towards the end of the book, there was a lot of contrived back and forth between Eamon and Sarina. Some of Eamon's behavior towards the end was very contrary to his supposed feelings for her, especially considering what he had asked of her. I'm all for characters making mistakes, but what his actions seemed out of character.
I would recommend this book to someone looking for a sweet second-chance romance and thread of self-discovery. I definitely look forward to reading about Eamon's brother, Colin, and Hillary in the next book!
* I received a copy from the publisher in exchange for an honest review.
3 stars
Amazon: US • UK • CAN | iBooks | GR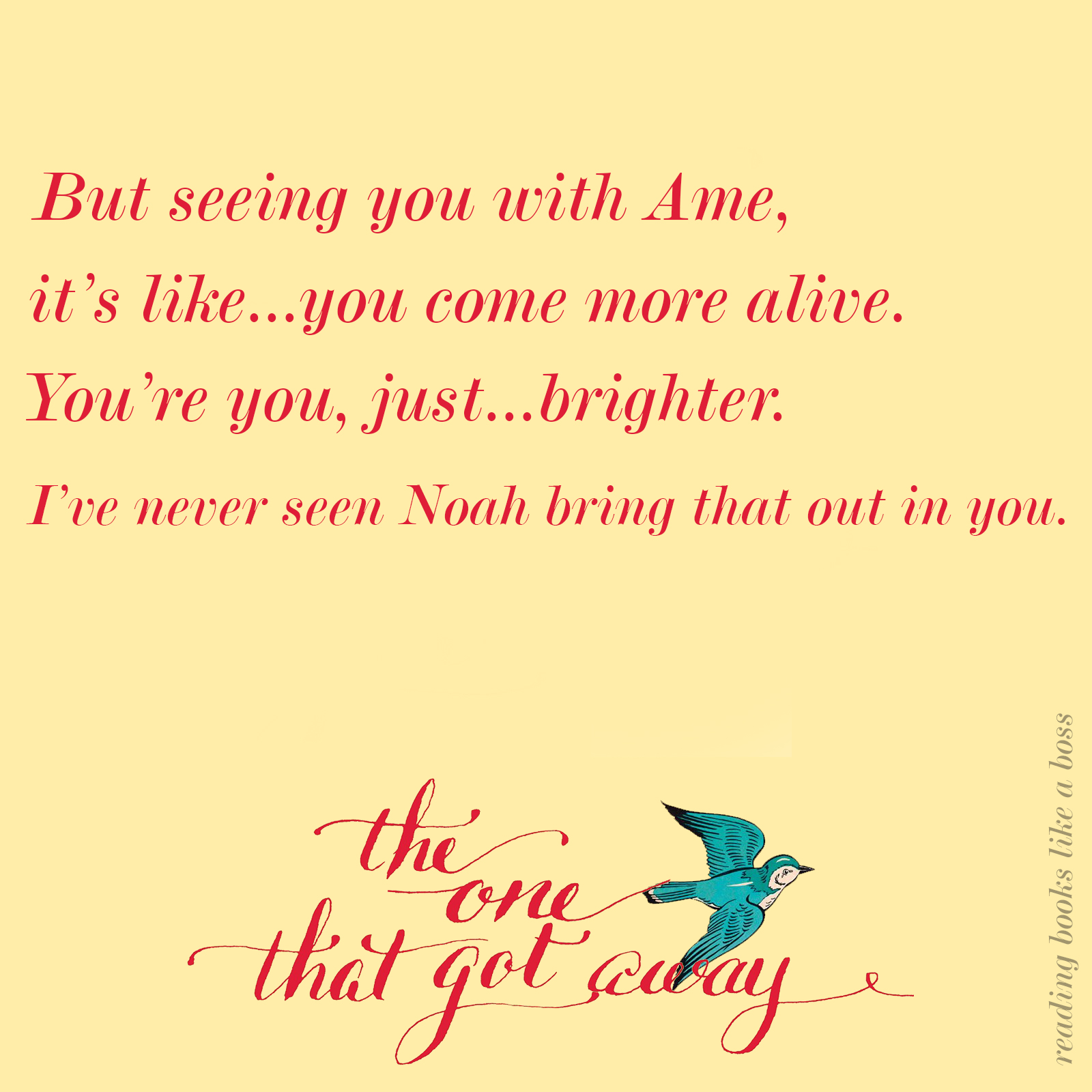 Giveaway
Ballantine Books is giveaway TEN (10) paperback copies of The One That Got Away by Bethany Chase !!
Enter in the Rafflecopter below for a chance to win.