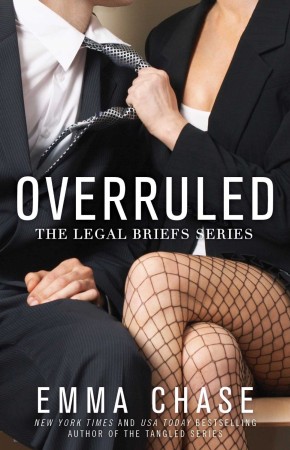 Overruled
by
Emma Chase
Series:
The Legal Briefs #1
Publication date:
April 28, 2015
Genres:
Contemporary Romance
,
Romance
272 pagesFormat:
eARC
Source:
ARC via publisher
As a DC defense attorney, Stanton Shaw keeps his head cool, his questions sharp, and his arguments irrefutable. They don't call him the Jury Charmer for nothing – with his southern drawl, disarming smile and captivating green eyes – he's a hard man to say no to. Men want to be him and women want to be thoroughly cross examined by him.

Stanton's a man with a plan. And for a while, life was going according to that plan.

Until the day he receives an invitation to the wedding of his high school sweetheart and mother of his beloved ten-year old daughter. Jenny is getting married — to someone who isn't him.

That's definitely not part of the plan.
***

Sofia Santos is a city raised, no-nonsense litigator who plans to become the most revered criminal defense attorney in the country. She doesn't have time for relationships or distractions.

But when Stanton, her "friend with mind-blowing benefits" begs for help, she finds herself out of her element, out of her depth, and obviously out of her mind. Because she agrees to go with him – to The-Middle-Of-Nowhere, Mississippi – to do all she can to help Stanton win back the woman he loves.

Her head tells her she's crazy...and her heart says something else entirely.
***

What happens when you mix a one stop-light town, two professional arguers, a homecoming queen, four big brothers, some Jimmy Dean sausage and a gun-toting Nana?

The Bourbon flows, passions rise and even the best laid plans get overruled by the desires of the heart.
Affiliate Disclosure: This post contains affiliate links. In plain English, this means that I may receive a small commission (at no cost to you) if you purchase something through the links provided. This small income goes back into my blog, so I can continue to create fun content for you. I appreciate my readers and make it my goal to be upfront and honest. Thank you for supporting my blog!
Book Review:
"Because falling for your "friends with benefits" would be a dumb move, and I'm no dummy."
I enjoyed this book. Fans of Emma Chase's Tangled series will enjoy this new series about three attorneys living, working, and playing in Washington D.C. I got really excited about this series considering I know a lot about the legal profession myself. Overruled was sexy, fun, and a good read when you want something for complete escapism.
Stanton Shaw grew up in Sunshine, Mississippi. As a high school football star, he had loftier aspirations than playing college football at Ole Miss. He wanted to go to Columbia and then go to law school. When his high school girlfriend gets pregnant their senior year, he wants to give up his goals for his new family, but Jenny doesn't let him. She loves him enough to let him go follow his dreams. So he does. He leaves Mississippi for Columbia.
Ten years later, Stanton is a up-and-coming criminal defense attorney, hot off his next win, successfully defending a Senator along with his second char, Sophia Santos. Sophia and Stanton have been "enjoying each other's company" (if you know what I mean) for the last six months. Stanton gets some news from home that knocks the air right out of him, making him question everything. In an effort to make things right, he goes back to his hometown and he takes Sophia with him to help calm him…and to meet Jenny. This should be interesting…
What I really liked about this book was the element of unrequited love. The novel is told is dual points of view, so the reader gets to delve into Stanton and Sophia's mind. It's very evident that Sophia has feelings for Stanton. She recognizes that their simple arrangement has morphed into something more complicated and she no longer sees him as just someone she uses for sex. I really liked her fiery nature and the fact that she didn't really let the guys jerk her around.
"What we have—what he and I do together—is fun. Physical and convenient. And above all else, it was supposed to be simple.
But the sick feeling in my stomach, the tinge of sour jealousy on my tongue—there's nothing simple about that."
I had a hard time falling in love with Stanton Shaw. I thought some of his actions in the beginning of the book were less than honorable and not something that can be excused with "well that was their agreement" or "he's a young college guy." I also didn't like the way he used Sophia when they went back to Mississippi, clearly oblivious and not self-aware. Eventually, I liked him, but he wasn't a favorite hero.
Though Stanton's mixed emotions, however, there is a little nugget of truth about love. Over time, love ebbs and flows and there are different kinds of love. The love he felt for Jenny and the love he felt for Sophia are distinct. I liked that little message in the book.
What I also liked about this book was when they were back in Sunshine, in the deep South. Stanton's southern family talked to him like they didn't care that he was a big wig attorney, which was really endearing. Being back home really stripped down Stanton's guard and I think the reader got to see a more emotional side of him (I liked that!).
I'm looking forward to getting more acquainted with Jake Becker in Sustained and Brent Mason in Appealed. Emma Chase gives us a glimpse into both of those guys in this book and I can't wait to see what kind of trouble they get in.
Amazon: US • UK • CAN | iBooks | GR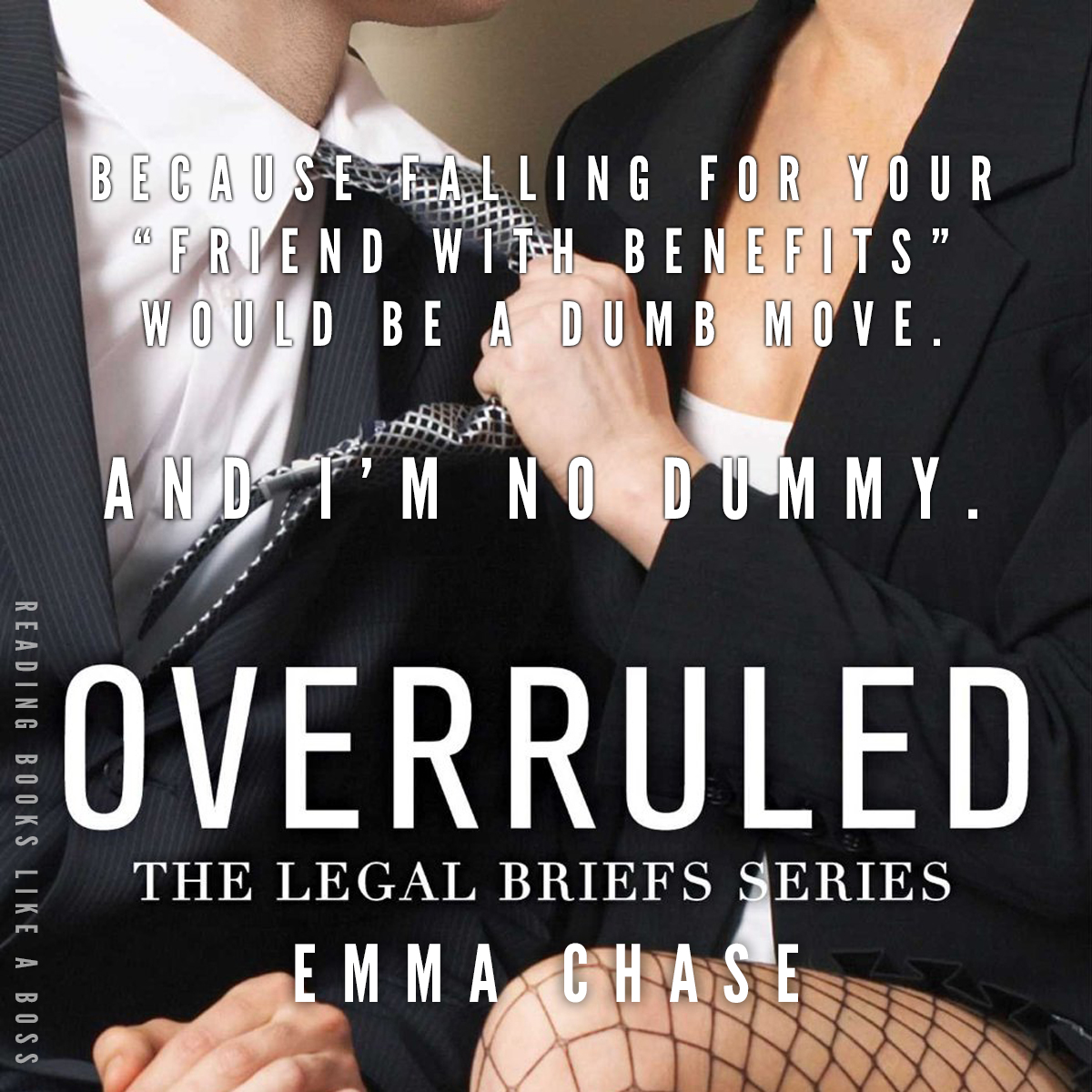 3 stars
* I received an advanced copy from the publisher in exchange for an honest review. This did not affect my opinion of the book in any way.