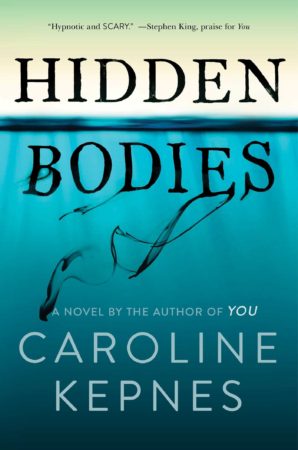 Hidden Bodies
by
Caroline Kepnes
Series:
You #2
Published by
Emily Bestler Books
Publication date:
February 23, 2016
Genres:
Adult
,
Psychological Thriller
Narrator:
Santino Fontana
449 pagesFormat:
Audiobook
,
eARC
Source:
Publisher
In the compulsively readable follow-up to her widely acclaimed debut novel, You, Caroline Kepnes weaves a tale that Booklist calls "the love child of Holden Caulfield and Patrick Bateman."

Hidden Bodies marks the return of a voice that Stephen King described as original and hypnotic, and through the divisive and charmingly sociopathic character of Joe Goldberg, Kepnes satirizes and dissects our culture, blending suspense with scathing wit.

Joe Goldberg is no stranger to hiding bodies. In the past ten years, this thirty-something has buried four of them, collateral damage in his quest for love. Now he's heading west to Los Angeles, the city of second chances, determined to put his past behind him.

In Hollywood, Joe blends in effortlessly with the other young upstarts. He eats guac, works in a bookstore, and flirts with a journalist neighbor. But while others seem fixated on their own reflections, Joe can't stop looking over his shoulder. The problem with hidden bodies is that they don't always stay that way. They re-emerge, like dark thoughts, multiplying and threatening to destroy what Joe wants most: truelove. And when he finds it in a darkened room in Soho House, he's more desperate than ever to keep his secrets buried. He doesn't want to hurt his new girlfriend—he wants to be with her forever. But if she ever finds out what he's done, he may not have a choice...
Affiliate Disclosure: This post contains affiliate links. In plain English, this means that I may receive a small commission (at no cost to you) if you purchase something through the links provided. This small income goes back into my blog, so I can continue to create fun content for you. I appreciate my readers and make it my goal to be upfront and honest. Thank you for supporting my blog!
I was super late to the Joe Goldberg party when I read You (My Review) recently. Our beloved Joe is back in the follow-up and he's just as creepy and charming. Hidden Bodies was entertaining with solid writing, but the book moved rather slowly in several parts. I found myself pressing pause several times.
Joe continues his quest for romance. He thought he'd found love in Amy freaking Adam until she steals from him, fleeing to Los Angeles with Joe's money and precious first editions. Joe leaves New York for L.A. to hunt her down and kill her. But what he finds is the one thing he's always wanted—Love.
Like You, Hidden Bodies was wildly funny. Joe's brand of humor is my brand of humor. Kepnes pens Joe's character with a sharp wit and with an equally sharp pen. I was already laughing out loud in the first few paragraphs. Those of you who appreciated Joe's character in You will find him just as amusing and fun to read in Hidden Bodies. Santino Fontana's narration of Joe supplements Kepnes's characterization and brings this disturbingly charming character to life.
I hate to say this but somewhere along the way all the things—the Joe, the hunt, the schtick—that worked in You lost its luster and and in turn the book lost its momentum, causing my interest to wane. In addition, I felt like Joe kept going through the same motions that did—he meets someone, they cross him, he kills them. There was a lot of sameness, if that makes sense.
I thought the book definitely picked up towards the end with Joe's future dramatically changed. Kepnes leaves the story in a very interesting place, paving the way for more Joe on the horizon. I can't wait!
* I received an advance copy and an audiobook from the publisher in exchange for an honest review.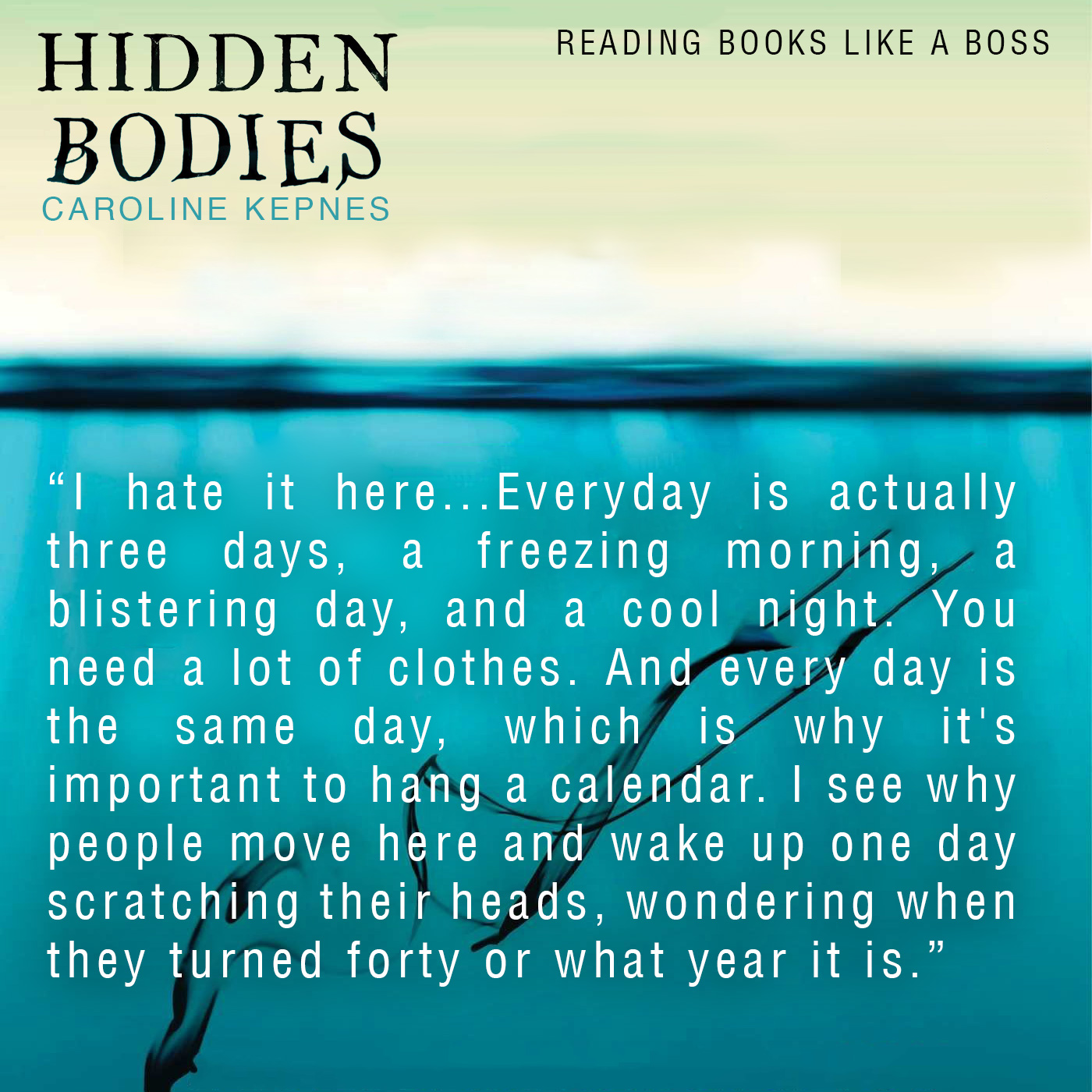 ---
One last random thought that's not part of my review - Spoiler alert
The original title of this book was "Love" and I think that title more accurately portrays what this book is about. Hidden Bodies is definitely more catchy and lures you to pick up the book but it leads the reader to think that hiding bodies is what happens here (well, technically he tosses them in the ocean, so I guess they're hidden in that sense). Joe's main concern in this one was that #MugOfPiss he left in the Salinger house, keeping Love, and finding Amy Adam; not the bodies he's dumping in the ocean.
For those of you who have read this book, what do you think? Do you prefer Hidden Bodies or Love?
[collapse]