"Waiting On" Wednesday is a weekly event, hosted by Breaking the Spine.
YOU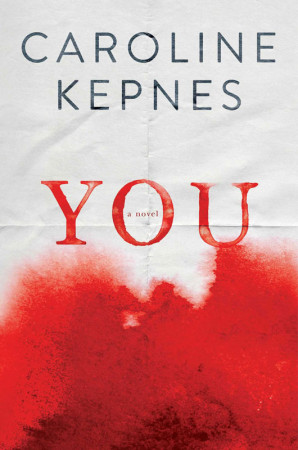 You: A Novel
by
Caroline Kepnes
Published by
Atria
,
Emily Bestler Books
,
Simon & Schuster
Publication date:
September 30, 2014
432 pages
Love hurts…

When aspiring writer Guinevere Beck strides into the East Village bookstore where Joe works, he's instantly smitten. Beck is everything Joe has ever wanted: She's gorgeous, tough, razor-smart, and as sexy as his wildest dreams.

Beck doesn't know it yet, but she's perfect for him, and soon she can't resist her feelings for a guy who seems custom made for her. But there's more to Joe than Beck realizes, and much more to Beck than her oh-so-perfect façade. Their mutual obsession quickly spirals into a whirlwind of deadly consequences . . .

A chilling account of unrelenting passion, Caroline Kepnes's You is a perversely romantic thriller that's more dangerously clever than any you've read before.
Affiliate Disclosure: This post contains affiliate links. In plain English, this means that I may receive a small commission (at no cost to you) if you purchase something through the links provided. This small income goes back into my blog, so I can continue to create fun content for you. I appreciate my readers and make it my goal to be upfront and honest. Thank you for supporting my blog!
Expected Release Date: September 30, 2014
Add on Goodreads
Why I'm waiting:  I am so, so excited to read this book.  It's a departure from my number romantic reads.  You is a romantic thriller. It sounds like a "perfect for each other" gone wrong.  It's described as "a perversely romantic thriller that's more dangerously clever than any you've read before." Doesn't that sound super good? Also, any synopsis that starts out with "Love Hurts" is a winner in my opinion. The book world needs more unhappily-ever-afters and unconventional, painful love stories with bite. Or maybe I'm just a little twisted.
QUESTION:
What books are you waiting for this week?