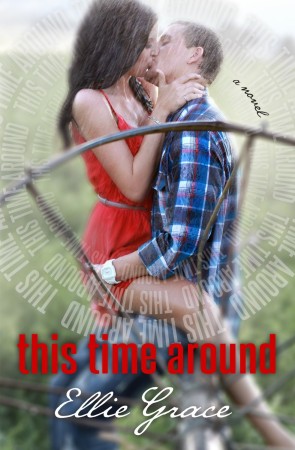 This Time Around
by
Ellie Grace
Published by
Self-Published
Publication date:
July 15, 2013
Genres:
Contemporary Romance
,
New Adult
227 pagesFormat:
eBook
Source:
Purchased
Nora Montgomery left home and heartbreak behind in South Carolina when she moved to New York City after her high school graduation. Now, four years later, she returns home and is forced to confront the past she left behind and the reckless boy who broke her heart. It's not long before the pieces of her past begin to blur with the present and she realizes that the feelings she had for her first love never really went away. As old dreams resurface and new truths come to light, she begins to question the future she's always planned on.

Jake Harris has spent four years regretting the night he let her get away. When she finally reappears in his life, he is determined to win her back and prove how much he's changed. She might never forgive him for that night, but if he tells her the truth about what really happened it will shatter the world she thought she knew. If he doesn't, he might not get a second chance. He's already lost her once and he won't lose her again.

They come from two different worlds that are threatening to tear them apart…can they make it this time around?
Affiliate Disclosure: This post contains affiliate links. In plain English, this means that I may receive a small commission (at no cost to you) if you purchase something through the links provided. This small income goes back into my blog, so I can continue to create fun content for you. I appreciate my readers and make it my goal to be upfront and honest. Thank you for supporting my blog!
Book Review:
This Time Around is a cute and fun summer read.  I was really excited to read this story because the focus is on two former flames getting back together.  This type of storyline is always appeals to me because it promises a lot of tension and angst.  There wasn't a ton of either, but I still thought it was a good read.
Nora Montgomery comes from a privileged family – the daughter of the town lawyer, while Jake Harris is the town bad boy.  Nora was the last person Jake thought he would fall for, but they fell for each other.  Hard and fast.  Something happened that broke them apart during their senior year and they broke up.  Nora ran as far away as she could and didn't look back for 4 years.  Nora and Jake thought they had lost their chance to be together.  Their mutual friends' wedding may be just the right thing to bring them back to each other.
Nora is a strong and independent woman, and I loved that about her.    In the beginning, it was clear that she was still hurting from her heartbreak in high school.  She never really moved on after Jake Harris and no one else could compare to the way he made her feel.  She was blindly going down the road her father had paved for her – to law school.   After law school, she planned to join her father's law firm, but this wasn't what her true passion was – she loved singing.  I loved seeing her evolve and change throughout the novel.  By the end, she learned who she was and what she wants and I really enjoyed that
I was just a puppet in my dad's show. He was behind the scenes pulling my strings and making me perform the scenes that he'd chose.  And I'd let him.
Not anymore.
Nora wasn't the only person who changed since high school.  Jake went to architecture school and got a degree.  He wanted to be the man that Nora deserved and wanted nothing more than to support and take care of her.  I loved that about him.   He deeply cared for her and wanted to make Nora feel treasured and loved.  After they reunited you could feel how much in love remained after so long apart.  The romantic things Noah did for Nora were very sweet.  I enjoyed watching the two of them reconnect.  It was almost as if no time had passed.  I loved the fact that Jake's parents supported him as he pursued Nora.
When I read I always pay close attention to the setting and the characters' environment.  It helps me immerse myself in the story.  I loved the setting in This Time Around.  The book is set in Beaufort, South Carolina surrounded by southern mansions and the Carolina coast.  I loved the contrast between New York City, where Nora went to college, and the more slow-paced feel of Beaufort.  The descriptions of the setting made me want to visit and sit by the ocean with a glass of iced tea.
I enjoyed this sweet romance. However, what didn't work for me was the pacing.  There was very little time in between when Nora comes back into town and when she and Noah get back together.  I would have liked there to be more tension in the beginning for the two main characters.  There were no surprises for me, as I had a good idea of how everything was going to play out.  Nonetheless, this was a cute and light read.  This is the perfect read that won't mess with your mind or cause you to want to throw your Kindle.
Favorite Quotes:
"All I ever wanted to do was make her happy. There was still a chance she could end up breaking my heart in a couple months, but I would just have to have faith in her – in us."
"When you find your right person, everything becomes exciting. Even the most mundane things are interesting when you experience it with the person who sets your world on fire."
"I am with you no matter where you go."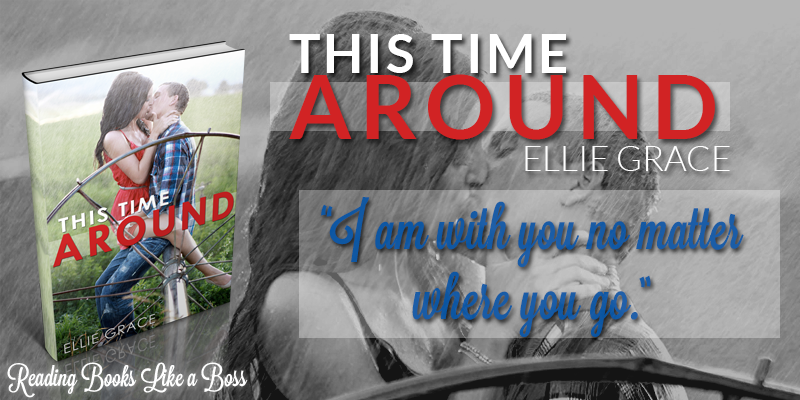 QUESTION:
What are some of your favorite summer reads?