by
Lori L. Otto
The Emi Lost & Found series by Lori L. Otto took me by complete surprise in a good way.  This series had everything I was looking for.  The characters were memorable, the story was highly emotional, and the writing was beautiful.  Not only is this series a story about true love, it's a story about life.  I would highly recommend this series to anyone looking for a beautiful love story.
Be sure to enter the giveaway below for 5 e-books of the COMPLETE Emi Lost & Found series.
✥ ✥ ✥ ✥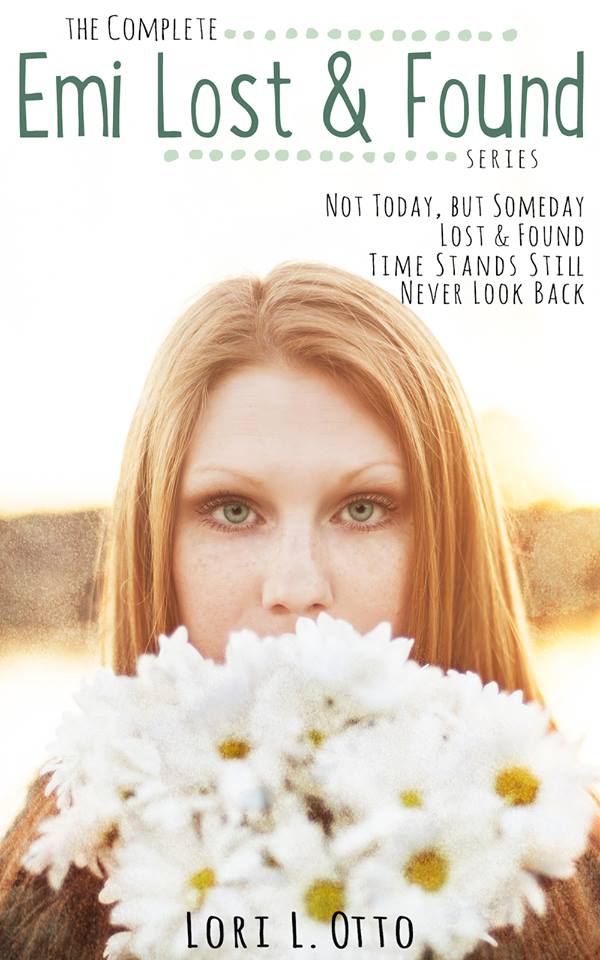 ✥ ✥ ✥ ✥
ABOUT THE SERIES
Not Today, But Someday (prequel) Nate Wilson knows he wants Emi Hennigan from the moment he sees her. Emi knows she needs Nate after one night together. A life-long friendship is born, and a pact is made to ensure that nothing will come between them.
Lost and Found (book one) After swearing off love with Emi in a silly high school pact, Nate has been seeing other women in hopes of finding one that evokes stronger feelings than the ones he's been harboring for Emi since he was a teen. Over the span of a year, boundaries are crossed, feelings are confessed, and their unique friendship begins to blossom into something more. With a promising future ahead of them both, fate intervenes to bring two soul mates together.
Time Stands Still (book two) No man could compete with Nate, Emi thought, until one night – one evening, one party, one journey, one second alters her course completely. That night, her brother's best friend, Jack Holland, comes back into her life with a mission. In a year's time, he slowly finds a comfortable place in Emi's life, but only time will tell if it's right for Emi – and enough for him.
Never Look Back (book three) To say Emi's life over the past two years has had its share of peaks and valleys is an understatement – and her friends and family would agree. In the conclusion to Emi Lost & Found, Jack guides Emi through a year of self-discovery, and teaches her that faith in true love – and in soul mates – can yield happiness from even the darkest of places.
PLUS two bonus short stories! Love, Lost and In the Mind of a Dying Man
Photographer and Cover Designer : Christi Allen Curtis
Photography Assistant : Katrina Boone
✥ ✥ ✥ ✥
PRAISE FOR THE SERIES
Emi Lost & Found series – Winner of the Best Happily Ever After of 2013 – HEA Bookshelf "THE BEST BOOKS YOU'RE NOT READING.
This series runs the gamut of emotions. I felt everything from pure joy and happiness to absolute devastation." – Kelli, Alphas, Authors and Books Oh My
"Lori Otto managed to pull me in to the story so that I was so engrossed, entwined with it, so much that I didn't know where the story ended and I began." – StacyHGG, Books Unhinged Book Blog
✥ ✥ ✥ ✥
GIVEAWAY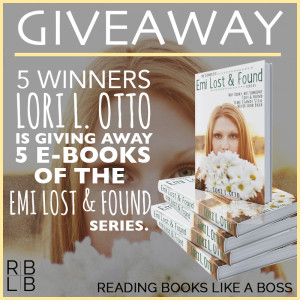 This giveaway is administered by Lori L. Otto. a Rafflecopter giveaway