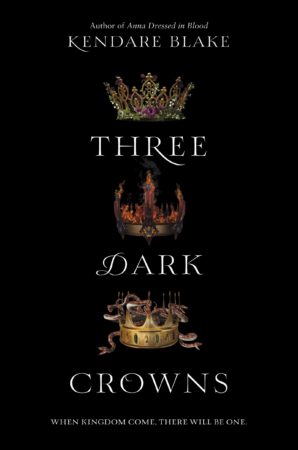 Three Dark Crowns
by
Kendare Blake
Published by
Harper Teen
Publication date:
September 20, 2016
Genres:
Fantasy
,
Young Adult
416 pagesFormat:
eARC
Source:
Publisher
Every generation on the island of Fennbirn, a set of triplets is born: three queens, all equal heirs to the crown and each possessor of a coveted magic. Mirabella is a fierce elemental, able to spark hungry flames or vicious storms at the snap of her fingers. Katharine is a poisoner, one who can ingest the deadliest poisons without so much as a stomachache. Arsinoe, a naturalist, is said to have the ability to bloom the reddest rose and control the fiercest of lions.

But becoming the Queen Crowned isn't solely a matter of royal birth. Each sister has to fight for it. And it's not just a game of win or lose…it's life or death. The night the sisters turn sixteen, the battle begins. The last queen standing gets the crown.

If only it was that simple. Katharine is unable to tolerate the weakest poison, and Arsinoe, no matter how hard she tries, can't make even a weed grow. The two queens have been shamefully faking their powers, taking care to keep each other, the island, and their powerful sister Mirabella none the wiser. But with alliances being formed, betrayals taking shape, and ruthless revenge haunting the queens' every move, one thing is certain: the last queen standing might not be the strongest…but she may be the darkest.
Affiliate Disclosure: This post contains affiliate links. In plain English, this means that I may receive a small commission (at no cost to you) if you purchase something through the links provided. This small income goes back into my blog, so I can continue to create fun content for you. I appreciate my readers and make it my goal to be upfront and honest. Thank you for supporting my blog!
Wickedly dark with twists and turns, Three Dark Crowns is a good beginning to Kendare Blake's newest series. The book is rather long and I certainly felt its length in several parts, but I enjoyed the magical elements and the characters' journeys.
The island of Fennbirn has been ruled by one queen. But the queen must earn her position on the throne. Each generation, the queen gives birth to a set of triplets, with each one carrying the gift of an elemental, a naturalist, or a poisoner. The girls are separated at a young age and not reunited until their sixteenth year. The reunion is not a happy one. To be queen, one sister has to kill the other two.
One might think that with a fight to the death would mean that the female characters are harsh and unsympathetic, but that is quite the contrary here. What I really liked about Katharine, Arsinoe, and even Mirabella (the most powerful queen) was that they were all very vulnerable and easy to relate to.
Katharine has been beaten down most of her life and told that she was worthless. She hasn't been allowed to thrive and has never felt loved. But then she meets Pietyr and falls in love when she's not supposed to. Arsinoe is a naturalist whose power is absent, but she's thoughtful, kind, and selfless. The most powerful of them all, Mirabella, appears to have the path to the throne carved out for her. Her sisters will be an easy kill but she has a conscience and is determined to find a loophole to get out of having to murder them. I really enjoyed seeing each of them shift and change throughout the story.
This entire book was very visual and I thought the author did a good job bringing the reader into this imaginative and dark world. Filled with magic, political intrigue, betrayal, and romance, there were several moments that had me captivated. Though, I wanted the author to give more time to the foundation of the world and make the explanations for the world a little less convoluted.
One thing that really bothered me a lot was the way the romance between Jules and Joseph played out. Blake creates such a sweet and beautiful story for these two and later stomps all over it. I believed the love story and I rooted for them. What happens later comes completely out of left field and the reader is asked to chalk it up to "low magic" (black magic). It seemed out of place and it made me so angry.
The saving grace romantic storyline in this book was Katharine and Pietyr. I was on board with them from the first dance. Good forbidden love stories are my kryptonite and theirs was quite sweet. Katharine has an innocent grace about her, not even thinking about falling in love. And Pietyr is just an honorable guy who wants to shield Katharine from harm. It's the perfect recipe for a sweet romance!
My other main criticism is that it the book felt entirely too long. By the end, I found myself skimming large passages. The plot dragged throughout, often getting weighed down by details that didn't need to be there and time spent on characters that didn't add much to the story (like Matthew and Madrigal and Rho and Luca). The twist in the book was one that was rather apparent to me from the beginning, so someone who didn't pick up on that may have enjoyed the literary ride more than I did.
I would recommend this book for those who enjoyed the vivid imagery and the darkness of Leigh Bardugo's Grisha Trilogy. This book had a very "Grisha" vibe to it with the different magical powers and even the friends to lovers storyline.
* I received an advance copy from the publisher in exchange for an honest review.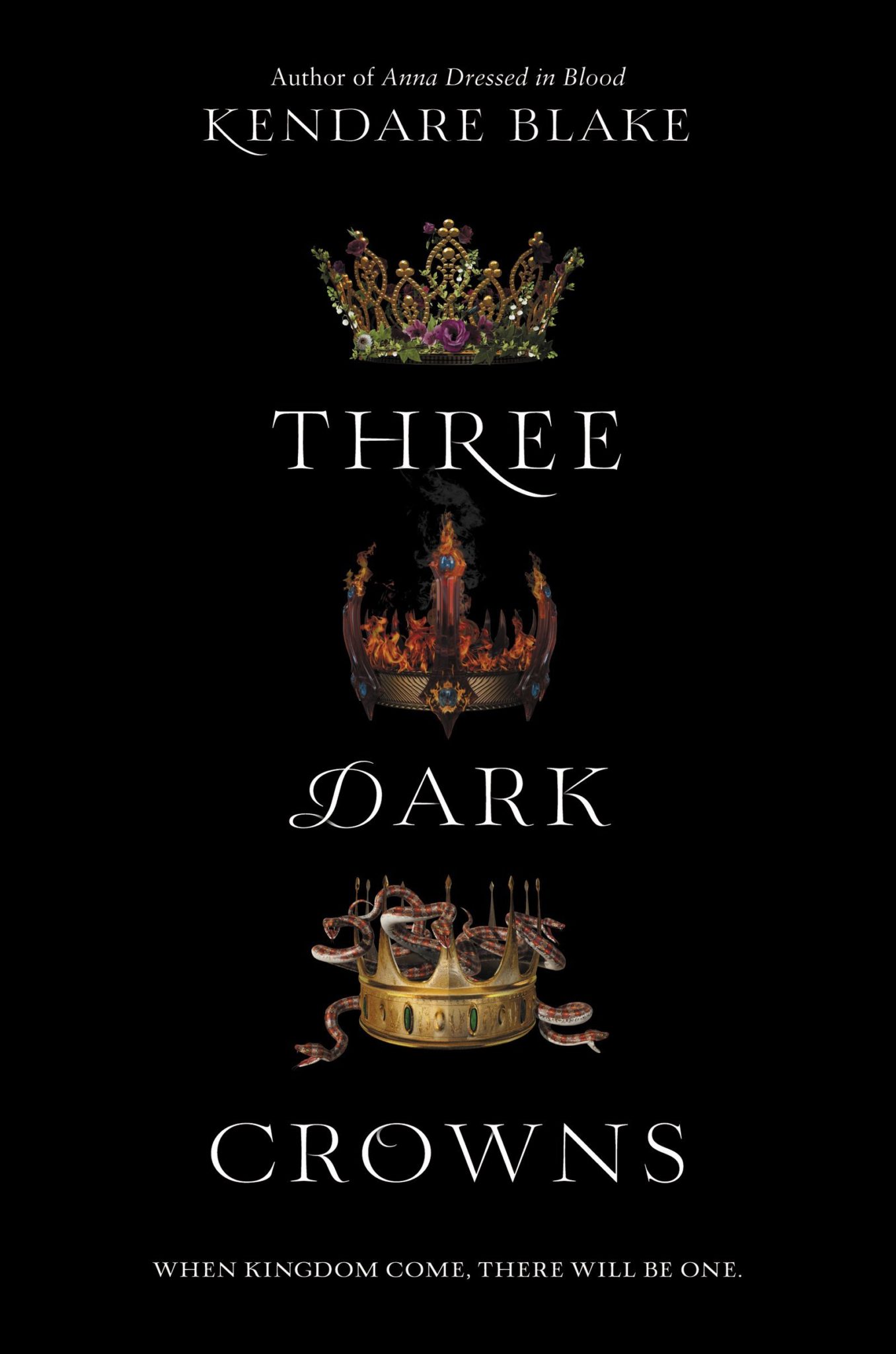 YOU MAY ALSO LIKE THESE POSTS: