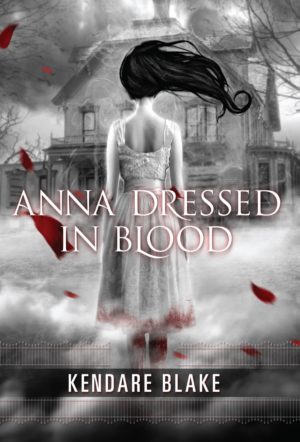 Anna Dressed in Blood
by
Kendare Blake
Series:
Anna Dressed in Blood #1
Published by
Tor Teen
Publication date:
August 30, 2011
Genres:
Paranormal Romance
,
Young Adult
387 pagesFormat:
eBook
Source:
Purchased
Cas Lowood has inherited an unusual vocation: He kills the dead.

So did his father before him, until he was gruesomely murdered by a ghost he sought to kill. Now, armed with his father's mysterious and deadly athame, Cas travels the country with his kitchen-witch mother and their spirit-sniffing cat. They follow legends and local lore, destroy the murderous dead, and keep pesky things like the future and friends at bay.

Searching for a ghost the locals call Anna Dressed in Blood, Cas expects the usual: track, hunt, kill. What he finds instead is a girl entangled in curses and rage, a ghost like he's never faced before. She still wears the dress she wore on the day of her brutal murder in 1958: once white, now stained red and dripping with blood. Since her death, Anna has killed any and every person who has dared to step into the deserted Victorian she used to call home.

Yet she spares Cas's life.
Affiliate Disclosure: This post contains affiliate links. In plain English, this means that I may receive a small commission (at no cost to you) if you purchase something through the links provided. This small income goes back into my blog, so I can continue to create fun content for you. I appreciate my readers and make it my goal to be upfront and honest. Thank you for supporting my blog!
Anna Dressed in Blood has a spooky charm that pulled me in. Cas's dark and witty voice combined with Anna's general badassery made this book such a blast to read from start to finish. Though, I wasn't really sold on the romance part of the story.
Cas hunts and kills ghosts. After his father was killed years ago, Cas takes over the reins. Essentially taking house calls, Cas travels around the world with his Wiccan mother, his ghost-sensing cat, and his trusty knife ridding the world of dangerous ghouls, specters, and the paranormal the causes harm to humans. All of his training and studying have led him to this moment, his toughest job of all—Anna Kolov. Anna is a murdered girl, eternally frozen at sixteen who now haunts the boarding house she lived in. She kills every person who dares to step foot in the house. That is, until Cas.
The book is pure fun, almost quirky. The descriptions of the old houses, the gruesome scenes, and hints of voodoo and witchcraft really made this book come to life. It was dark and beautiful. I could almost smell the smokiness; feel the damp, rotting boards; and see Anna's inky black tendrils whipping through the air so vividly. This book was so well-written.
From the first few lines of the book, I knew I was going to enjoy being inside Cas's head. His voice was distinct and a breath of fresh air. I started reading and immediately went, "Bam! Okay, I know who he is." He has this dry, dark—almost morose—sense of humor and a unyielding desire to avenge his father's death. He's sort of a loner and prefers to work alone, often only befriending people out of convenience. I loved that when he moved to Ontario his plans of using people like he normally does backfires and he begrudgingly starts making friends. He didn't want to actually like the most popular girl in school and quiet telepathic guy.
Anna was also an interesting and unique character. The urban legends about her are true—she has been murdering people for fifty years. But is she truly evil? I liked her own internal struggle between being the girl she was before she died and succumbing to this unknown darkness that now lives inside of her.
What didn't work for me was the romance that the author tried to inject in the story. I think it could have worked more for me if we were given more development, more time with Anna and Cas. While it didn't feel insta-love-y (I hate that term), it did come across as rushed, perhaps because so much else was going on outside of that subplot. I didn't really feel the depth of love that I think I was supposed to feel.
I would totally recommend this book to lovers of young adult paranormal reads, especially if you're looking for one on the "lighter" side with a hint of gore. Read it!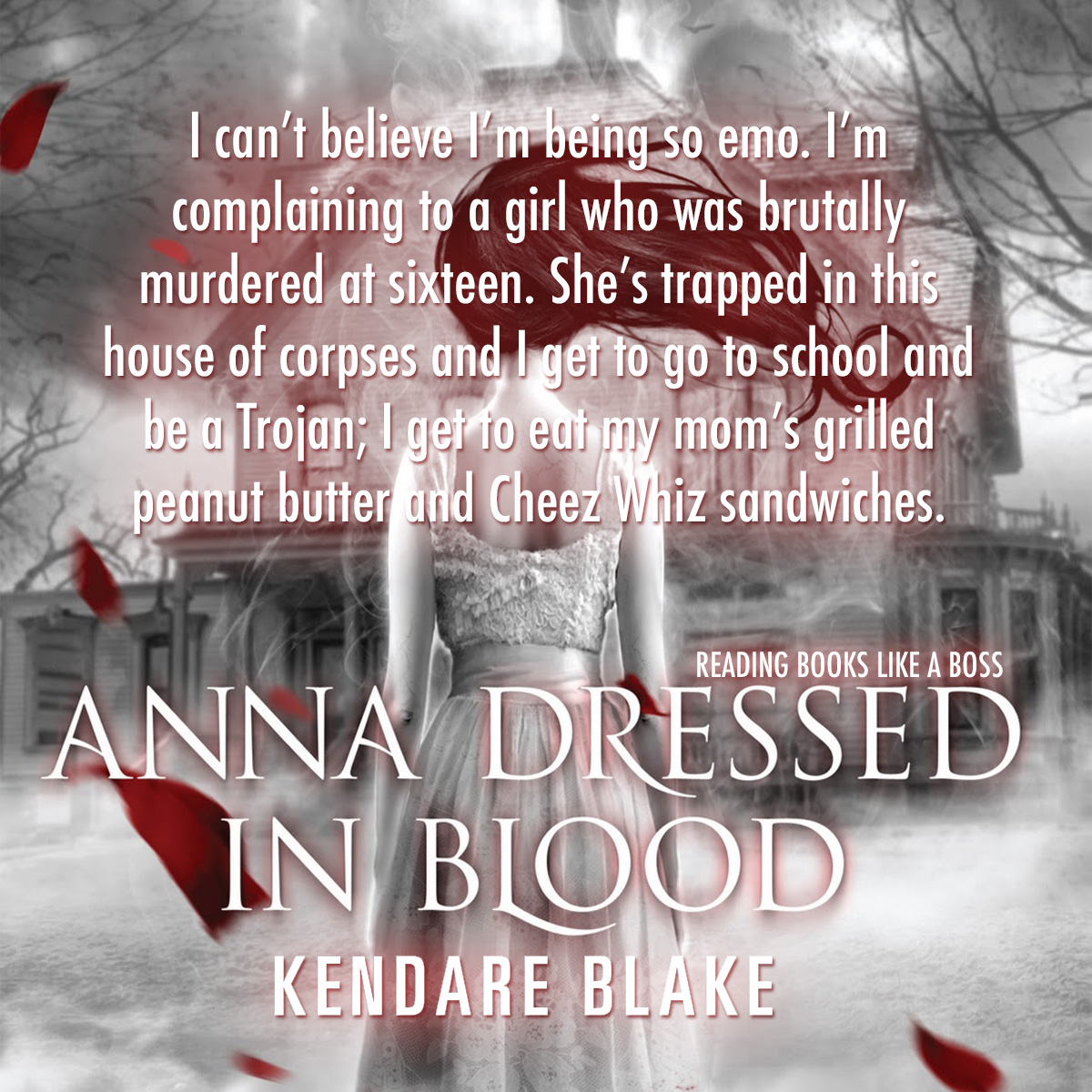 YOU MAY ALSO LIKE THESE POSTS: