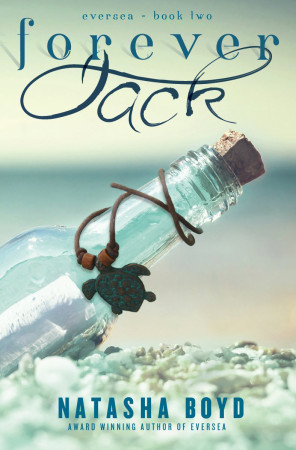 Forever, Jack
by
Natasha Boyd
Series:
Eversea #2
Publication date:
December 2, 2013
320 pages
When Hollywood movie star Jack Eversea stumbled into sleepy Butler Cove, he had no idea he would encounter the only 'real' thing that's ever happened to him - only to let her slip through his fingers... Small-town girl Keri Ann Butler's life changed the night she met Jack Eversea. But suddenly he was gone, and she had to pick up the pieces and start again. Now Jack is back, with one thing on his mind. Winning back the girl who stole his heart. Whatever it takes. But is it too late? Passionate. Devastating. Explosive. Unforgettable. FOREVER, JACK, will take your breath away.
Affiliate Disclosure: This post contains affiliate links. In plain English, this means that I may receive a small commission (at no cost to you) if you purchase something through the links provided. This small income goes back into my blog, so I can continue to create fun content for you. I appreciate my readers and make it my goal to be upfront and honest. Thank you for supporting my blog!
Review:
Forever, Jack picks up several months after the ending of Eversea.  Many have called the ending of Eversea a cliffhanger, but I would call it more of a "to be continued" ending.  I was left wondering where Jack and Kerri Ann would go from there, how they would reconcile and move on despite their differences.
In the months since Kerri Ann and Jack last saw each other, Jack ended his non-relationship with his contractual girlfriend and co-star, Audrey Lane, and formulate a plan to win Kerri Ann's heart back.  He ran off to London to film a new movie and party hard.  Or at least that's what it looked like to Kerri Ann, who was still following his every move on the Internet.  But things weren't as they seemed.
In Forever, Jack, Mr. Eversea gets a chance to tell his side of the story.  We find out what really happened from the time he leaves Butler Cover to London to his return to Kerri Ann.  After almost seven months apart and reading countless new stories about him, Keri Ann is reluctant and hesitant to let him back into her life, especially after the Audrey Lane incident.  I completely understood her reservations about getting back together with Jack.
"I can solemnly swear I have no intention of getting involved with, or even having a conversation with him."
Keri Ann is a very independent person, which I admired her for.  For a long time she has only had her brother, and she has come to be completely self-sufficient.  It's hard for her to rely on anyone for anything.  This is even more so true with Jack Eversea, who wants nothing more to take care of her financially and emotionally.
"Please. Don't." I managed. "We're just going to try and be friends, remember?"
"I do. It's just really hard to stand here with you and not touch you."
I really enjoyed the moments leading up to Kerri Ann and Jack's reunion.  Kerri Ann finally realized that Jack would do whatever it took to make her comfortable and protect her from any harm that may come her way.  I was so relieved as a reader to see Kerri Ann finally give Jack a chance.
"I don't want people looking at you and wondering why you're with me. But, mostly, I don't want to imagine life without you in it."
I actually loved Jack Eversea's character more than Kerri Ann.  The more I read, I found myself becoming increasingly frustrated with Kerri Ann.  She was so back and forth, hot and cold.  Again, I understand what was going on in her mind, but it was character whiplash for me.  She let him in and then she pushed him away.  When Jack came back to Butler Cove, he owned up to the mistakes he made with Kerri Ann. He was completely ready to face her and tell her the truth.  But before he could even explain what was happening, Kerri shut him down.  Granted, she had a lot of built-up emotions  after so long apart, but for goodness sakes give the man a chance to speak.
I felt bad for Jack.  He has lived someone of a sheltered and lonely life after growing up with an abusive father and running away from his life in England.  Now a famous movie star, he's had to retreat inside of himself and, like Kerri Ann, doesn't let a lot of people in.  So my heart broke for him each and every time Kerri Ann took back her declarations and affections.  Jack just wanted her love.
Natasha Boyd is a talented writer.  Her description of the coastal setting in both Eversea and Forever, Jack was breathtaking. The beautiful setting combined with utterly romantic love story of Kerri Ann and Jack is what makes Eversea and Forever, Jack a wonderful read for many readers.
I had the same issues with Forever, Jack that I had with Eversea. I found the plotline to be somewhat predictable.  The story didn't move me as much as I had hoped it would. Nonetheless, Boyd wrote a charming love story, one that I would recommend to anyone looking for a sweet, sweeping love story.
*I received a copy from the author in exchange for an honest review.
3 stars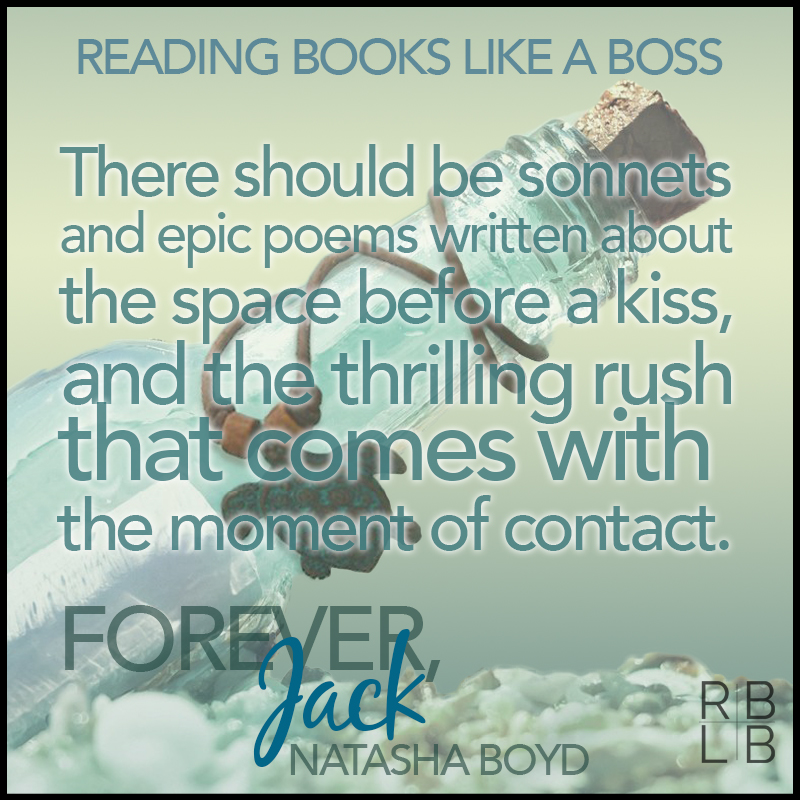 TWO GIVEAWAYS
Natasha Boyd is giving away a signed paperback set of Eversea & Forever, Jack with a sea turtle pendant to two lucky winners.  She is also giving away FOUR 6″ Kindles with Wi-Fi.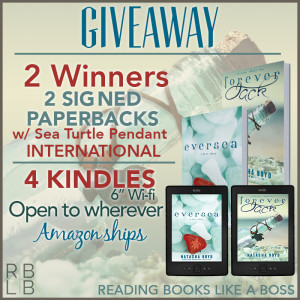 Natasha Boyd wants to give one Reading Books Like a Boss reader an e-copy of either Eversea or Forever, Jack.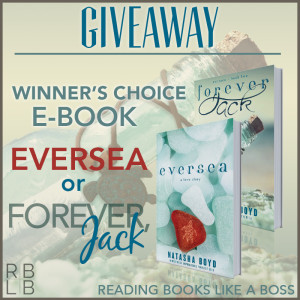 About the Author: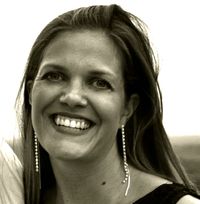 Natasha Boyd is a writer with a background in marketing and public relations. She holds a Bachelor of Science in Psychology, and lives in the coastal Carolina Lowcountry, complete with Spanish moss, alligators and mosquitoes the size of tiny birds.  She has a husband, two sons and a host of scared relatives that worry the next book will be about them.  She is a member of Georgia Romance Writers, Romance Writers of America and Island Writers Network, where she has been a featured speaker. Forever, Jack is the sequel to her award-winning and first full-length novel, Eversea.
Follow Natasha:
Twitter | Facebook | Pinterest | Instagram | Website | Tumblr