Nereyda from Mostly YA Book Obsessed and I are hosting a READ-A-THON for one of our FAVORITE series EVER — the Georgina Kincaid series by Richelle Mead.  Check out the suggested reading schedule below.  This will help you get an idea of the pacing, so that you can finish the series during the read-a-thon.
ANYONE CAN JOIN!  You don't have to be a blogger.
You can sign up as a reader.  The more the merrier.
CLICK HERE TO SIGN UP
You're probably so sick of us blabbing on and on about the Georgina Kincaid series by now, right?  Sorry we're not sorry.  Whether you're a paranormal fan or not, this series will appeal to you (or at least we hope you'd give it a try).  Richelle Mead is such a character craftsman (craftswoman?).  As with all of her series, the characters in the Georgina Kincaid series are unforgettable and each of them has such a story to tell.
The Georgina Kincaid series has an EPIC love story.  I hate using the word "epic." It's so overused, but epic is the appropriate word to use when describing this series. From book one until the very end, I was completely enraptured by the story, the characters, and the plot.  After book three, I couldn't get into any other book. I HAD TO KNOW WHAT HAPPENED NEXT!
A Little about the Georgina Kincaid series:

Living a millennia without true love really sucks. Just ask Georgina Kincaid, succubus extraordinaire. Her employer is hell and her job is to sleep with men and collect souls for the dark side. Sleeping with Georgie comes with a big price — you lose precious years off of your life.

She's lived innumerable lives and slept with countless men. But she's sick of living this empty, meaningless existence. Then she meets Seth Mortensen, the best-selling author who pens her favorite series. Her world shifts and suddenly everything is in vivid color. Will she ever be able to have a semi-normal relationship? Will she ever truly be happy?

Oh Georgie, she's always so blue.
Georgina Kincaid Series Read-A-Thon Suggested Reading Schedule: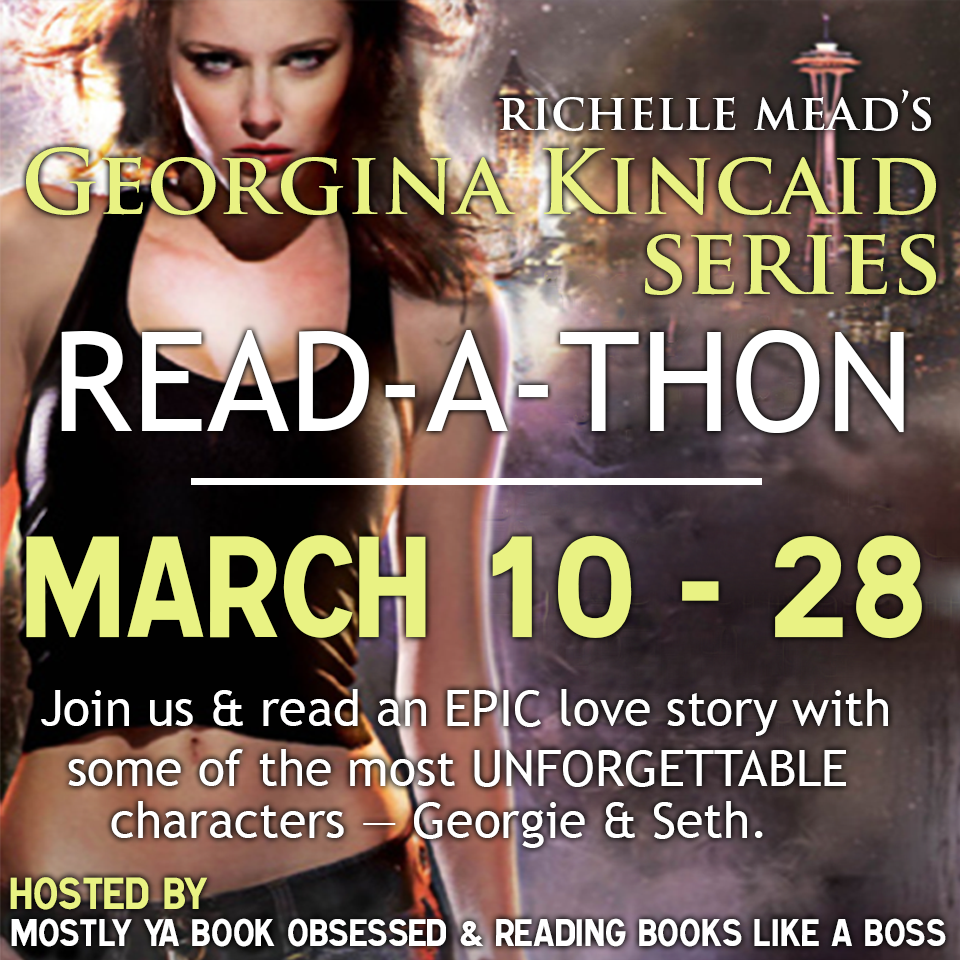 Grab a Button:
Join the Linky List Below:
**If you are not a blogger and do not have a website, you can put the link to your Goodreads profile in the URL field in the Linky list.  Email me if you have questions.
QUESTION:  Is this your first time reading the series?