World After
by
Susan Ee
Series:
Penryn and the End of Days #2
Published by
Amazon Publishing
,
Skyscape
Publication date:
November 19, 2013
Genres:
Fantasy
,
Post Apocalyptic
,
Young Adult
320 pagesFormat:
eBook
Source:
Purchased
In this sequel to the bestselling fantasy thriller, Angelfall, the survivors of the angel apocalypse begin to scrape back together what's left of the modern world.

When a group of people capture Penryn's sister Paige, thinking she's a monster, the situation ends in a massacre. Paige disappears. Humans are terrified. Mom is heartbroken.

Penryn drives through the streets of San Francisco looking for Paige. Why are the streets so empty? Where is everybody? Her search leads her into the heart of the angels' secret plans where she catches a glimpse of their motivations, and learns the horrifying extent to which the angels are willing to go.

Meanwhile, Raffe hunts for his wings. Without them, he can't rejoin the angels, can't take his rightful place as one of their leaders. When faced with recapturing his wings or helping Penryn survive, which will he choose?
Affiliate Disclosure: This post contains affiliate links. In plain English, this means that I may receive a small commission (at no cost to you) if you purchase something through the links provided. This small income goes back into my blog, so I can continue to create fun content for you. I appreciate my readers and make it my goal to be upfront and honest. Thank you for supporting my blog!
Book Review:
** This review contains spoilers for Angelfall (book one). **
Angelfall was such a fantastic book! It kept me on the edge of my seat, and Raffe and Penryn had such amazing chemistry. Sadly, World After was disappointing after such a great first book.
At the end of Angelfall, Penryn is left in a paralyzed state. She looks dead to everyone, fully aware of everything going on around her. Raffe left her with her family, thinking that she's dead. SOB!!!! Now she's back with the Resistance, her mother, and sister. Penryn is left to fight for herself and her family, protecting them at all costs. I love how fiercely strong Penryn's character was in this book. She's the ultimate young adult heroine. She doesn't need anyone to take care of her (but boy would it be nice if she had that someone since she has so much on her plate…oy vey!).
My favorite moments of the book were when the sword gave Penryn glimpses of Raffe's past. Penryn got to see Raffe before they met as an overseer of the Watchers, angels who fell in love with humans. Raffe was prejudiced against humans and had never really understood what the Watchers could see in humans until he met Penryn. She was a game changer for him and I loved seeing her through his eyes.
I didn't really fully feel engaged in the story until the final quarter of the book. The first 75% of the book seemed like it was just filler and could have easily been condensed into something much shorter. The series lost its momentum and not much happened to move the plot forward. I really liked the last quarter of the book and would have liked if some of that action was more present in the rest of the book.
2.5 stars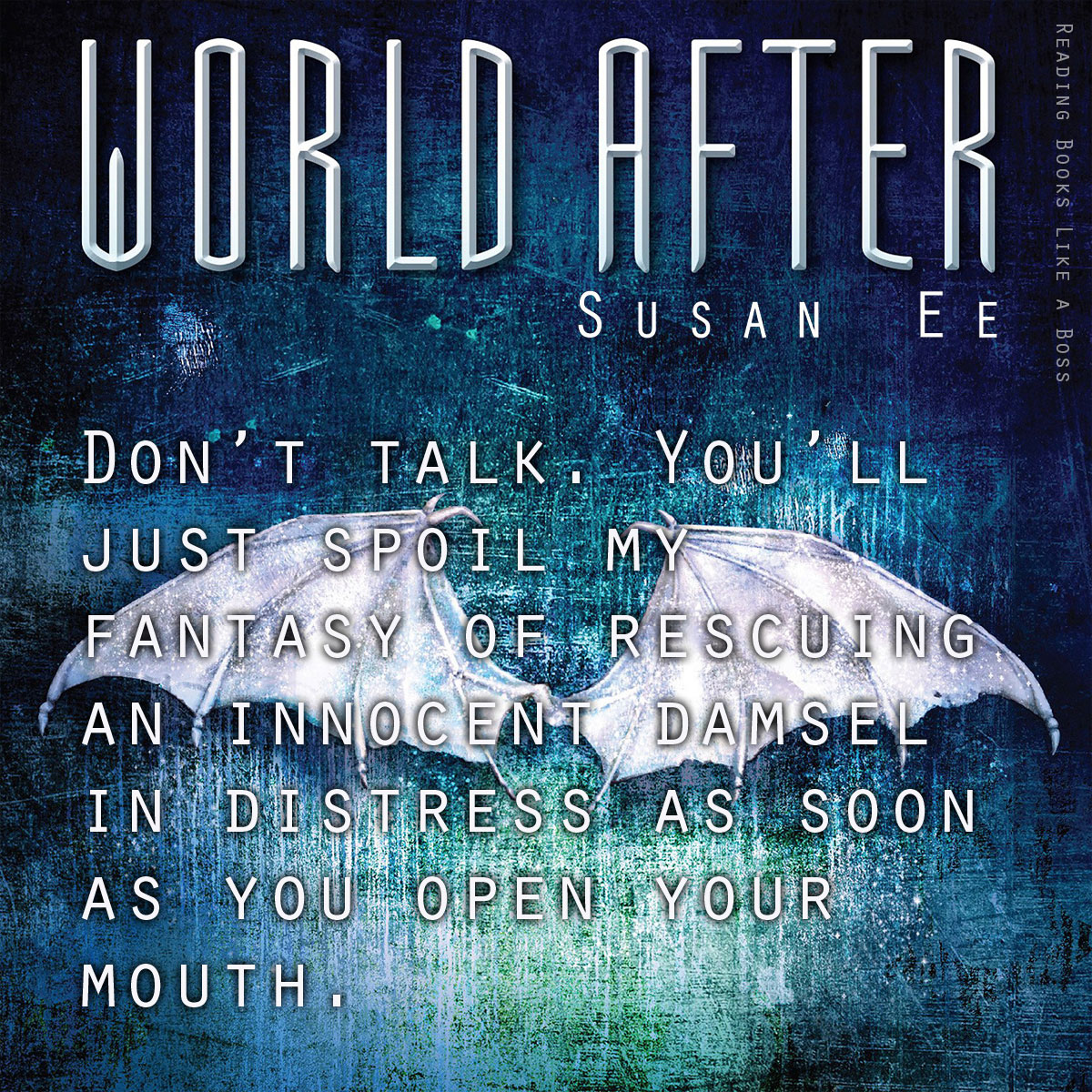 YOU MAY ALSO LIKE THESE POSTS: