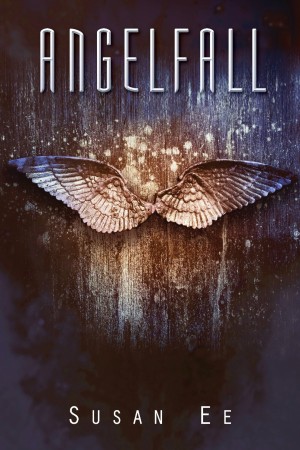 Angelfall
by
Susan Ee
Series:
Penryn and the End of Days #1
Published by
Amazon Publishing
,
Skyscape
Publication date:
May 21, 2011
Genres:
Fantasy
,
Post Apocalyptic
,
Young Adult
288 pagesFormat:
eBook
Source:
Purchased
It's been six weeks since the angels of the apocalypse destroyed the world as we know it. Only pockets of humanity remain.

Savage street gangs rule the day while fear and superstition rule the night.

When angels fly away with a helpless girl, her seventeen-year-old sister Penryn will do anything to get her back...
Affiliate Disclosure: This post contains affiliate links. In plain English, this means that I may receive a small commission (at no cost to you) if you purchase something through the links provided. This small income goes back into my blog, so I can continue to create fun content for you. I appreciate my readers and make it my goal to be upfront and honest. Thank you for supporting my blog!
Book Review:
Angelfall is so freaking good! This apocalyptic young adult novel kept me glued to the pages. Angelfall is a recipe for young adult greatness. It has a strong heroine, a witty hero, tons of action, and a budding forbidden romance. I loved this book so much!
Penryn Young's life is anything but ordinary. Her mother has schizophrenia and has spent most of her childhood warding off what she calls "demons."
It's not that i don't care about her. It's just that our relationship is more complicated than the usual daughter-mother relationship.
But maybe her mother was on to something. Just months ago, angels descended on Earth and now the end of days is near. Human gangs are taking over regions of San Francisco and humans are just trying to survive with danger at every turn.
Penryn, her mother and sister are on their way out of their neighborhood when they see an angel in a fierce battle against his own kind. Before Penryn can come to his aid, his attackers cut off his wings, leaving him bleeding and helpless. As they escape the wrath of Raffe's (the angel) sword, one of them snatches Paige out of her wheelchair and disappears into the sky. Penryn's only hope of getting her sister back is to try to get Raffe back to health and convince him to take her to Paige.
This was the beginning of my Raffe obsession.
What made this novel so great was the relationship and dynamic between Penryn and Raffe. In the world after the angels descended, humans and angels are enemies. Over the course of the novel their relationship slowly changes. In the beginning, Raffe is very sarcastic and kind of cold towards Penryn, but you can see that he is also amused by her.
"The logistics of breaking you are easy, The only question is when."
"Right. If you could do it, you would have done it already."
"Maybe you entertain me," he says with supreme confidence, as if he's in control of the situation. "Like a monkey with an attitude and a pair of scissors."
"I'll have you know that I've been this perfect since the beginning of time." He's so close that his breath caresses my ear.
Penryn is a selfless survivor and a fighter who will stop at nothing to find her little sister. I loved how adaptable she was. In every situation, she could find a solution or at least a plan B. She was relentless and never gave up no matter how hard things were. She's the kind of heroine that I love to read about. Her life hasn't been perfect, but she's made the best of it with what she had.
The nature of Raffe and Penryn's situation is bleak but I loved the little bits of comedic timing between the two of them. Their slow-building partnership was one of the many reasons why this book was so good. The subtle shifts in how Raffe regarded Penryn and vice versa.
"So long as you don't bleed in the shape of wing joints, you should pass for human. Oh, and don't let anyone pick you up. They'll know right as soon as they feel how light you are."
"I'l be sure not to let anyone but you carry me in her arms." He turns and leaves the kitchen before I can figure out what to make of his comment. A sense of humor is one more thing I don't think angels should have. The fact that his sense of humor is corny makes it even more wrong.
I really wish we would have gotten more explanation as to why the apocalypse happened. For the longest time, I thought I had missed it, but when I reread this book this year I realize that it wasn't fully explained. Was it the angels caused the apocalypse or was the apocalypse already happening?
The last quarter of this book was so good! My heart was racing. I just couldn't put it down. By the end of this book you will want to throw things, but in a good way. I hope you enjoy this book as much as I did.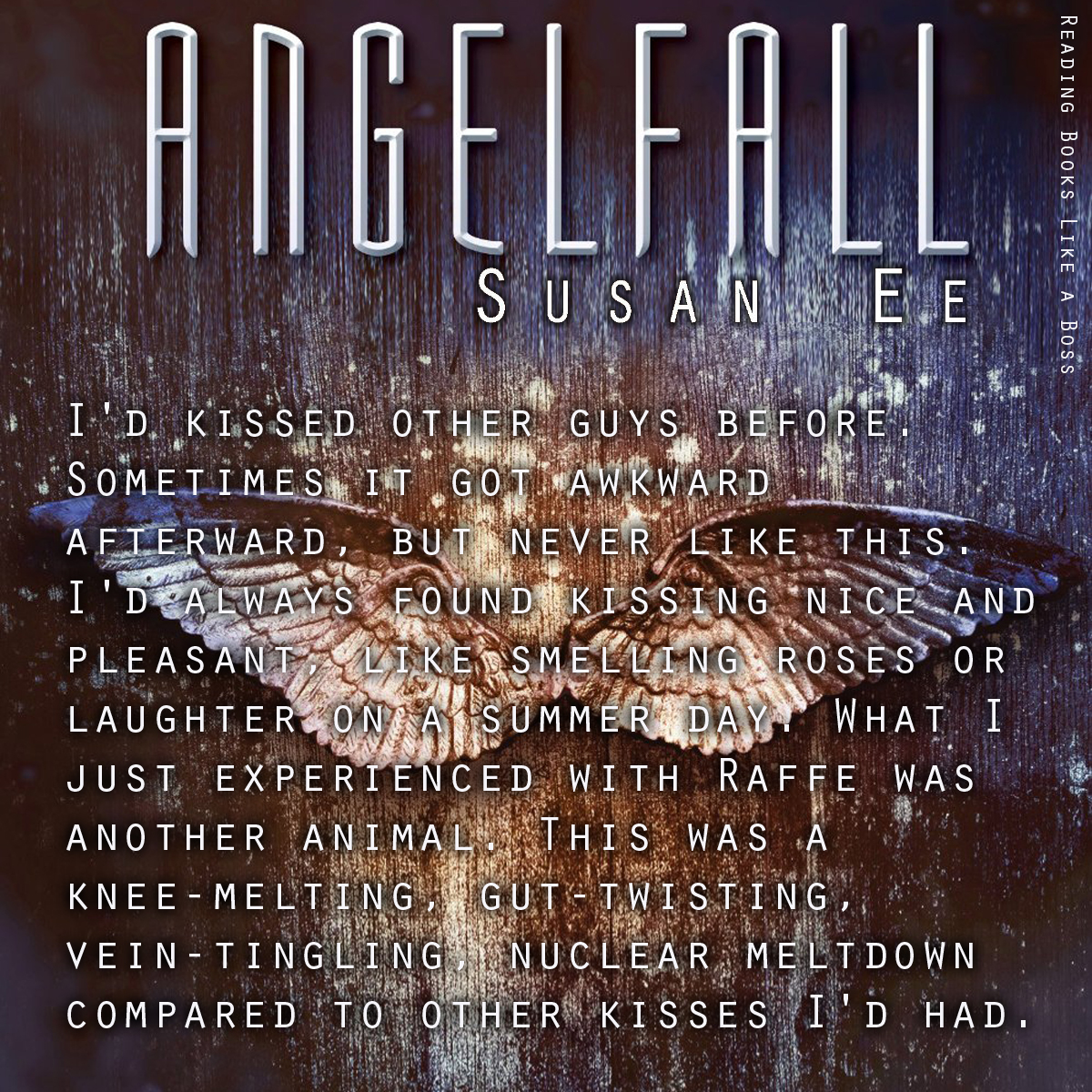 YOU MAY ALSO LIKE THESE POSTS: