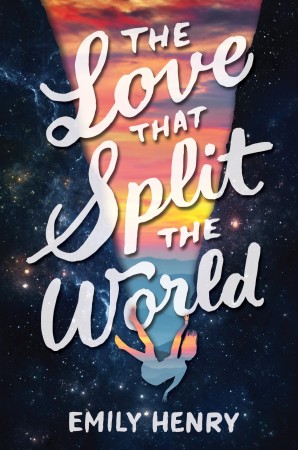 The Love That Split the World
by
Emily Henry
Published by
Penguin
,
Razorbill
Publication date:
January 26, 2016
Genres:
Romance
,
Young Adult
400 pagesFormat:
ARC
Source:
ARC via publisher
Two teenagers fall in love as they grapple with the cosmic split that keeps them in different versions of their small Kentucky town. It's Friday Night Lights meets Sliding Doors, with all the page-turning mystery and literary prowess of E. Lockhart's We Were Liars and Jandy Nelson's I'll Give You the Sun.

Bright lights, a Kentucky night, and football stars taking the field on the eve of high school graduation. Ivy-bound Natalie Cleary can't wait to trade pep rallies for poetry readings in the fall, but tonight, surrounded by her childhood friends and all the love and sorrow of endings hanging in the air, she feels perfectly at home for the first time in her life. But then the lights flicker and Nat's world just…disappears. She opens her eyes to see a tall, good-looking guy she doesn't recognize, standing on the field with her classmates. She blinks again. He's gone just as quickly as he appeared, and Nat's world as she knew it slips away forever.

THE LOVE THAT SPLIT THE WORLD is the story of Natalie and Beau, two teenagers who discover they're the only people who can see two different versions of their small Kentucky town. They try to unravel the mystery behind this dreamlike rift and fall in love so epically it makes the ground shake. But the clock is ticking, and soon they'll be closed off from each other's worlds forever. Nat and Beau must reach back through time and uncover the secrets of their pasts so they can somehow create a world where they can have a future together.

Debut author Emily Henry has expertly crafted the page-turning cosmic mystery at the center of her story to communicate—and practically translate—the specific yet universal emotions particular to young adulthood, when the past, present, and future seem to be pulling you in three different directions at once. This novel is gorgeous, earth-shakingly so, with a fast-paced plot and stunning final twist that will leave you breathless.
Affiliate Disclosure: This post contains affiliate links. In plain English, this means that I may receive a small commission (at no cost to you) if you purchase something through the links provided. This small income goes back into my blog, so I can continue to create fun content for you. I appreciate my readers and make it my goal to be upfront and honest. Thank you for supporting my blog!
Book Review:
Books promising a love story with impossible odds always seem to draw me in, which is why I added this book to my to-read list so quickly. There were moments that I really enjoyed in Henry's debut but for most of the novel I was bored.
Up until Natalie was fifteen, a woman she called Grandmother visited her in her bedroom at night, telling her various stories. Grandmother begged her to remember these stories, implying that they would soon be important. After a three year absence, Grandmother comes back to Natalie's bedroom but instead of a new story she has a warning—"You have three months to find him." Who is "him"? On the cusp of graduating high school, Natalie is getting ready to off to college, leaving her family and friends behind.
One of the things I really liked about this book were the themes of family and self-acceptance. Natalie was adopted and struggled to find herself and how she fit in. She was really close to her siblings and parents but always longed to learn about her roots, her biological mother. There were a lot of really great moments between her and her family that I really enjoyed.
I think a lot of young readers will be able to relate to Natalie. Everyone goes through the period of self-discovery and figuring out who you really are. Those who have left home for college will be able to identify to her even more so. I liked the bits of Native American culture that was woven throughout this novel. I'm not sure if all of the stories told in this novel have Native American origin, but they added a uniqueness to the story. 
As I read the book, I wasn't driven to keep turning the pages. Frankly, I felt uninterested in what was going to happen. Neither the the plot nor the characters were riveting, and the writing wasn't strong enough to make up for the novel's other shortcomings.
The romance between Natalie and Beau was completely forced and underdeveloped. This deep all-consuming love that the author wanted me to feel between them didn't translate to me at all. Had I been fully invested in their romance, then what happened in the latter part of the book may have had a greater emotional impact on me. Instead, the author tried to lure the reader in with cutesy character traits and weak banter that wasn't charming or funny.
This book lost me when Natalie starts seeing a psychology researcher named Alice at the local university. Alice is sure Natalie has experienced a great trauma in her past that could be the key to unlocking why she is able to see two versions of her surroundings. The explanations for the flickering between worlds and time were really confusing and a more than a bit convoluted. In the end, I understood what was going on, but the scenes with Alice were dull and I found myself skimming quite a bit.
Amazon: US • UK • CAN | iBooks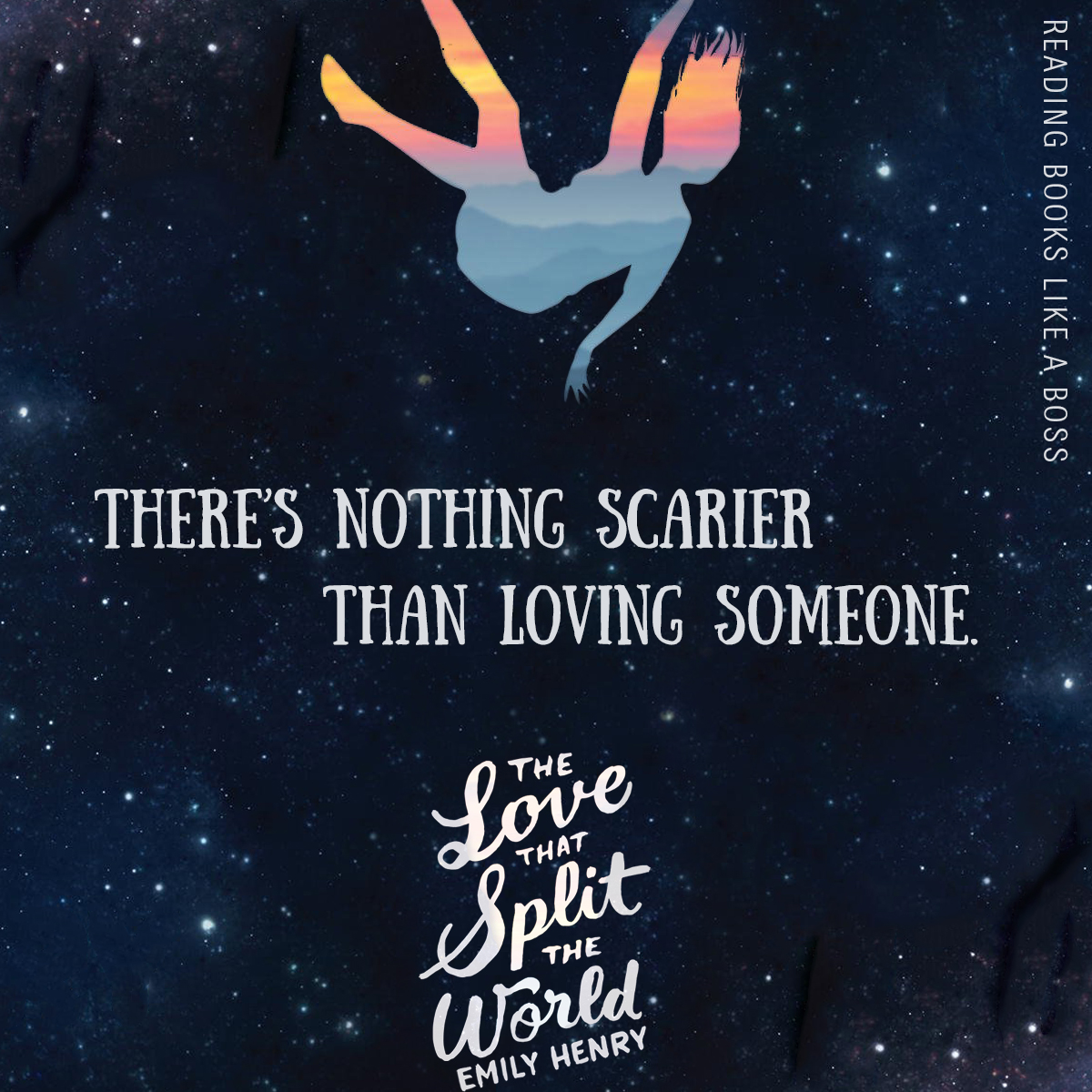 * I received an advanced copy from the publisher in exchange for an honest review.