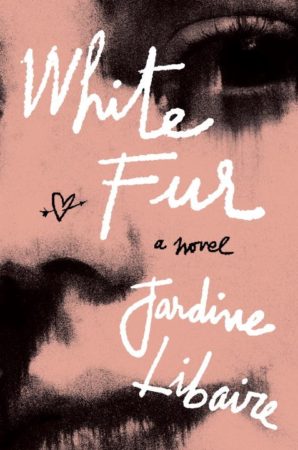 White Fur

by Jardine Libaire
Published by Hogarth, Random House
Publication date: May 30, 2017
Genres: Literary Fiction, Romance
Narrator: Rebecca Soler
Length: 11 hrs and 18 mins
320 pages
Format: Audiobook
Source: Publisher

A vivid, hypnotic story of a star-crossed couple, set among the glitz and grit of 1980s New York City

Elise and Jamey are destined to be together, against all reason and circumstance. Elise grew up without a father, unsure of her true racial identity but always aware of her class: she is poor, she doesn't deserve to aspire, people like her live paycheck-to-paycheck, wondering where the next meal will come from. Jamey is the son of a high-profile lawyer and fading Hollywood actress. His future has been laid out before him once he graduates from Yale—including a socialite bride, the requisite couple of kids, and a job he will inevitably hate.

When Jamey meets Elise, his attraction is instant and unavoidable, and what begins as a physical connection soon leads to something far deeper. His love for her is wholly unfamiliar, but worth throwing everything away for, alienating himself from the only life and society he's known. But the consequences for the two young lovers are dangerous, and the age-old question remains: Will their love be enough?

A searing, unforgettable novel that captures the ferocity of young love with the intensity of Fates and Furies, the vibrant edge of New York City as in City on Fire, and the feverish romantic spark of A Sport and a Pastime, White Fur will captivate readers from its first page to its most intense last.

Story Locale: 1980s New York City; New Haven, CT
Affiliate Disclosure: This post contains affiliate links. In plain English, this means that I may receive a small commission (at no cost to you) if you purchase something through the links provided. This small income goes back into my blog, so I can continue to create fun content for you. I appreciate my readers and make it my goal to be upfront and honest. Thank you for supporting my blog!
"Love, he thinks, is accidental, fleeting—he can't possibly deserve it."
Jardine Libaire's White Fur is the story of two people in the 1980's who fall in love quite unconventionally and then struggle to make it when social status and class get in the way. Libaire's writing is electrifying and beautiful in many places, but the last quarter of the book wasn't as strong as what came before it.
The gorgeous prose was a wonderful addition to the interesting plot. As an aficionado of love stories, I was quite enraptured by this rather unusual one. When they first meet, Jamey is repulsed by nearly everything quintessentially Elise—the "lower class" slant of her eyes, the way she chews her gum "like a whore," the "pathetic" way she irons her jeans. Yet, he can't deny his body's physically attraction to her.
In fact, my feelings towards them as a couple went from hot to cold in an instant with Jamey's inner dialogue. Elise very clearly has strong feelings for him and then we see what he truly things of her. But what I enjoyed about this story was seeing Jamey's feeling evolve, watching his his denial dissipate to where he just felt pure unadulterated love for her. This book might be one of the most unromantic romantic love stories but it's so beautiful at the same time.
Jamey's character is wildly complex. His character may seem like the stereotypical shallow rich kid. Libaire's characterization gave him flaws, depth, and dimension. He came from money and fame—his father being an internationally renowned businessman and his mother a famous film actress. His whole life has been a series of performances and expectations. It wasn't until college that he got to experience the freedom to make his own choices and view the world from his own perspective apart from the influence of his family. He struggles between his supposed "wrong" feelings for Elise who is everything his family has never wanted for him and doing what he wants.
"He wants to get rid of most of what he remembers, comb through it, toss it, but he feels guilty. His head is packed with tie pins, soda caps, pressed violets. Girls' things, or things collected like a girl collects things. There's a feminine side to him, an almost indolent, timid part of his soul. He's affected so easily."
When he met Elise, she's almost his exact opposite. She ran away from her mom and sisters in hopes of creating a better life for herself. She's been homeless, done drugs, and countless of other things so removed from Jamey's world. Yet they connect on a level neither of them can understand.
She thinks in wild gardens, and his thoughts are espaliered into an introduction with a thesis, then supporting paragraphs, and a conclusion.

Then he looks at Elise, who is uncertain but fascinated by everyone, she's learning them, understanding them, and she joins in, laughing, unafraid now. He loves when she forgets to hide the anarchy of her bottom teeth. These people are above his people, certainly in their minds.
The story is set in New York in the 1980's, Libaire's descriptions of the city a gritty complement to Jamey and Elise's love story. The blooming love story and the dirt and filth of the city is a delicious contrast prevalent throughout the city.
This story is sort of like a more modern reimagining of Romeo and Juliet, with these two star-crossed lovers living a life together and trying to live the American dream. I kept waiting for the other shoe to drop, especially after the prologue foreshadows something sinister off in the distance. Without giving away the ending, the last quarter of the novel didn't gel with the tone of the novel up to that point. The events leading up to the ending just felt entirely out of place and, honestly, a little over-dramatic.
I will be watching out for what's to come from this vibrant new voice in Jardine Libraire. White Fur is a compelling and electrifying love story (and life story) between two people fighting to be together when everyone and everything around them tries to tear them apart.
* Thanks to Penguin Random House audio for providing me with an audio copy for review.