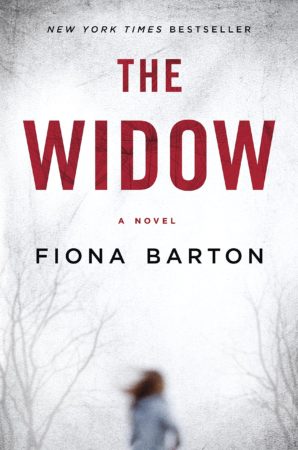 The Widow
by
Fiona Barton
Published by
NAL
Publication date:
February 16, 2016
Genres:
Suspense
,
Thriller
Narrator:
Hannah Curtis
,
Jayne Entwistle
,
Mandy Williams
,
Nicholas Guy Smith
,
Steve West
Length:
10 hrs and 24 mins
336 pagesFormat:
Audiobook
Source:
Publisher
How much do the wives of the men who commit terrible crimes actually know?

Jean Taylor is the wife of a man who may be a monster. Though never convicted, he was the prime suspect in the disappearance of a young child. And in the wake of a chain of terrible revelations and very public disaster, everything Jean thought she knew about her life and husband is irrevocably altered. Now, four years later, her husband is dead and a pushy journalist named Kate has turned up at her door, seeking answers. And though she's kept quiet for years, Jean Taylor decides that it's finally time to tell her story.

What follows is Jean's startling account of her marriage, the possible crime and subsequent investigation into her husband—as she remembers it. Woven throughout is the desperate search for the child, as well as the stories of the journalist and detective who never forgot the case. Each has a story to tell, but some are more truthful than others….
Affiliate Disclosure: This post contains affiliate links. In plain English, this means that I may receive a small commission (at no cost to you) if you purchase something through the links provided. This small income goes back into my blog, so I can continue to create fun content for you. I appreciate my readers and make it my goal to be upfront and honest. Thank you for supporting my blog!
I've been really into thrillers this year (in case you hadn't noticed). The Widow was one release that was getting a lot of buzz in the publishing world earlier this year with its comparison to Gone Girl and Girl on the Train.
In a nutshell, the story follows an investigation into the disappearance of a toddler named Bella who was taken out of her front yard. The story is told through the eyes of the main suspect, Glen; his wife, Jean; the lead detective; a tenacious reporter, Kate; and the missing girl's mother. Jean is a woman who's seemingly weak in character, broken down by her own infertility and Glen's unyielding control. But she has a secret that she's harbored for many years that's dying to get out.
What I enjoyed was the novel's commentary on the media and how intrusive it can be to those involved in an investigation of this magnitude. The media was unrelenting on the Taylor's for several years and it only intensified.  The ripple effect of evil is far-reaching and long-lasting.
I found The Widow to be very, very slow, even boring at times. The novel is more of an accounting of events with the reader being told what has happened. Because of this, there wasn't really any climax to the story, and it was particularly suspenseful to me. There was really very little tension at all. I can't say I really recommend this one, but it may work for you more than it did for me.
Audiobook Comments: It was a bit hard for me to distinguish between the different characters because the narrators' voices were so similar. But I thought the delivery was very well-done. Sometimes when listening to audiobooks it can feel like the narrators are just reading the words on the page instead of injecting a bit of life on them. That wasn't the case here. I really liked Hannah Curtis's portrayal of Jean and her fragility.
Narrators:
The Mother read by Jayne Entwistle
The Detective read by Nicholas Guy Smith
The Widow read by Hannah Curtis
The Husband read by Steve West
The Reporter read by Mandy Williams
* I received this audiobook from the publisher in exchange for an honest review. This did not affect my opinion.