"This and That" is a feature meant to showcase books that I think sound similar or have similar themes and would recommend to someone who is a fan of the "this book."  I may not have read the "that" book, but I think fans of the "this" book might like it.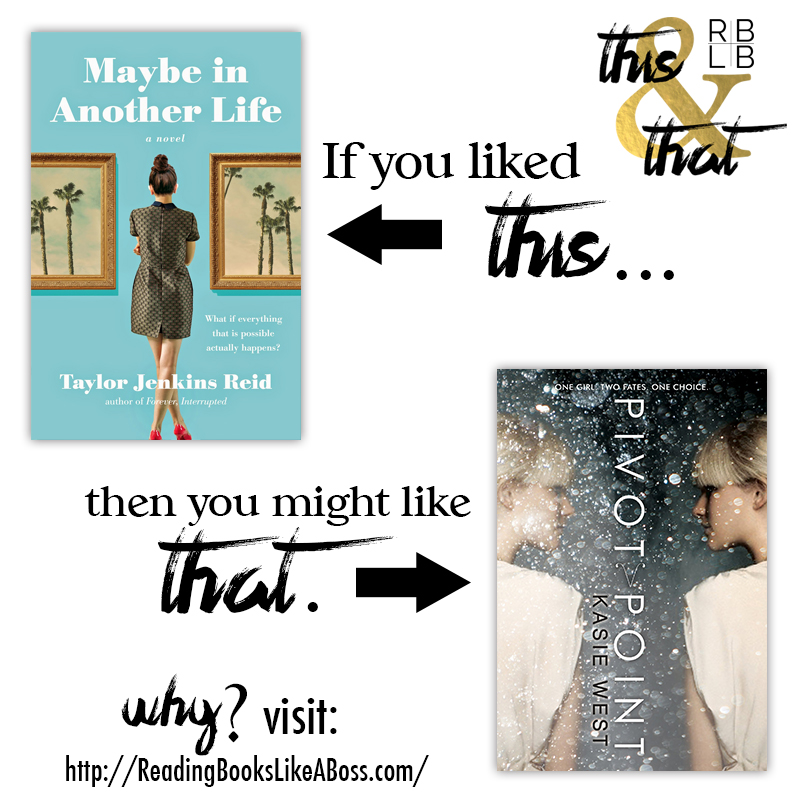 About the Books: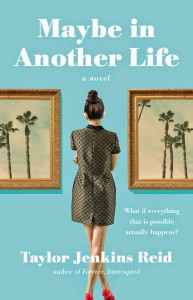 MAYBE IN ANOTHER LIFE by Taylor Jenkins Reid

From the acclaimed author of Forever, Interrupted and After I Do comes a breathtaking new novel about a young woman whose fate hinges on the choice she makes after bumping into an old flame; in alternating chapters, we see two possible scenarios unfold—with stunningly different results.
At the age of twenty-nine, Hannah Martin still has no idea what she wants to do with her life. She has lived in six different cities and held countless meaningless jobs since graduating college. On the heels of leaving yet another city, Hannah moves back to her hometown of Los Angeles and takes up residence in her best friend Gabby's guestroom. Shortly after getting back to town, Hannah goes out to a bar one night with Gabby and meets up with her high school boyfriend, Ethan.
Just after midnight, Gabby asks Hannah if she's ready to go. A moment later, Ethan offers to give her a ride later if she wants to stay. Hannah hesitates. What happens if she leaves with Gabby? What happens if she leaves with Ethan?
In concurrent storylines, Hannah lives out the effects of each decision. Quickly, these parallel universes develop into radically different stories with large-scale consequences for Hannah, as well as the people around her. As the two alternate realities run their course, Maybe in Another Life raises questions about fate and true love: Is anything meant to be? How much in our life is determined by chance? And perhaps, most compellingly: Is there such a thing as a soul mate?
Hannah believes there is. And, in both worlds, she believes she's found him.
MAYBE IN ANOTHER LIFE by Taylor Jenkins Reid
Amazon: US • UK • CAN | iBooks | GR
Read My Review
___________________________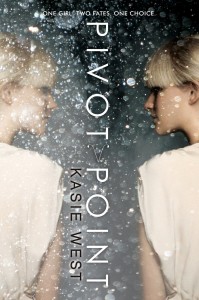 PIVOT POINT (Pivot Point #1) by Kasie West
Knowing the outcome doesn't always make a choice easier…
Addison Coleman's life is one big "What if?" As a Searcher, whenever Addie is faced with a choice, she can look into the future and see both outcomes. It's the ultimate insurance plan against disaster. Or so she thought. When Addie's parents ambush her with the news of their divorce, she has to pick who she wants to live with—her father, who is leaving the paranormal compound to live among the "Norms," or her mother, who is staying in the life Addie has always known. Addie loves her life just as it is, so her answer should be easy. One Search six weeks into the future proves it's not.
In one potential future, Addie is adjusting to life outside the Compound as the new girl in a Norm high school where she meets Trevor, a cute, sensitive artist who understands her. In the other path, Addie is being pursued by the hottest guy in school—but she never wanted to be a quarterback's girlfriend. When Addie's father is asked to consult on a murder in the Compound, she's unwittingly drawn into a dangerous game that threatens everything she holds dear. With love and loss in both lives, it all comes down to which reality she's willing to live through… and who she can't live without.
PIVOT POINT by Kasie West
Amazon: US • UK • CAN | iBooks | GR
The Why:
Both books have storylines with alternate realities/parallel universes!
I haven't read Pivot Point yet but my friend Nereyda from Mostly YA Book Obsessed LOVED it and told me a little bit about it. The heroine's parents in Pivot Point go through a divorce and she has to choose whether she will stay with her mom in this highly technologically advanced "para-world" or leave that world and go live with her dad. She lives through each of those choices concurrently and meets two different guys in both realities.
In Maybe in Another Life (My Review), the heroine has to choose whether she goes home with her high school fling or go back to her best friend's house. The story splits into two parts and the reader gets to see what happens. I really liked that book!
✥ ✥ ✥ ✥
Do you have any This & That pairings that you'd like to share?