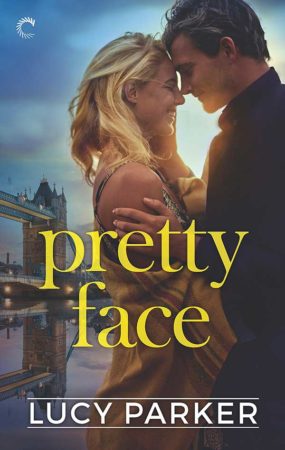 Pretty Face
by
Lucy Parker
Series:
London Celebrities #2
Published by
Carina Press
Publication date:
February 20, 2017
Genres:
Contemporary Romance
Narrator:
Morag Sims
222 pagesFormat:
Audiobook
Source:
Borrowed
Highly acclaimed, award-winning author of Act Like It Lucy Parker returns readers to the London stage with laugh-out-loud wit and plenty of drama

The play's the fling

It's not actress Lily Lamprey's fault that she's all curves and has the kind of voice that can fog up a camera lens. She wants to prove where her real talents lie—and that's not on a casting couch, thank you. When she hears esteemed director Luc Savage is renovating a legendary West End theater for a lofty new production, she knows it could be her chance—if only Luc wasn't so dictatorial, so bad-tempered and so incredibly sexy.

Luc Savage has respect, integrity and experience. He also has it bad for Lily. He'd be willing to dismiss it as a midlife crisis, but this exasperating, irresistible woman is actually a very talented actress. Unfortunately, their romance is not only raising questions about Lily's suddenly rising career, it's threatening Luc's professional reputation. The course of true love never did run smooth. But if they're not careful, it could bring down the curtain on both their careers…
Affiliate Disclosure: This post contains affiliate links. In plain English, this means that I may receive a small commission (at no cost to you) if you purchase something through the links provided. This small income goes back into my blog, so I can continue to create fun content for you. I appreciate my readers and make it my goal to be upfront and honest. Thank you for supporting my blog!
PRETTY FACE is the second standalone in Lucy Parker's West End-centric contemporary romance series. This time we get a forbidden romance between a demanding director and one of his stars. I enjoyed watching Luc and Lily overcome obstacles to be together, but wished the relationship development more thoroughly explored.
Lily is a regular on a popular historical TV series, which has used her buxom blonde looks to typecast her into a sex kitten. Hoping to break away from this stereotype, she lands an audition for legendary director Luc Savage. Lily is the last person Luc had wanted in his upcoming play, 1553. "A helium Barbie," he calls her. Much to his surprise, he sees her talent and potential, but her high-pitched voice needs some work. As the show goes into rehearsals and preparation, the two can't deny the chemistry between them.
This is another book I'd recommend to you if you're wanting something fun and sexy. I really liked the whole misjudgment to friendship storyline. I liked seeing both of them work for their relationship. Rather than having internal conflicts (issues between the two of them), there was a heavy dose of external conflicts, what with the play, Lily's family issues, and Luc's family crisis.
As far as the romance goes, they developed feelings rather early on, which I wished had been delayed until later to add to the tension. Luc started going all protective caveman on her when I was still trying to get to the part of rooting for them. Putting that aside, I liked seeing them attempt the "just friends" stuff even though I knew it wasn't going to last long! For those of you who desire more character depth and development, this one might leave you wanting a little more. I know it left me feeling that way.
Audiobook comments:
I liked that the narrator did Lily's voice the way the author described it. But when Jocasta was fixing her voice, I wish the narrator would've brought out the differences a little more, just to add to the audiobook experience. Overall, I didn't mind the narrator's style. It wasn't anything particularly memorable, but it was a pleasant listen.
I borrowed this book from my local library.