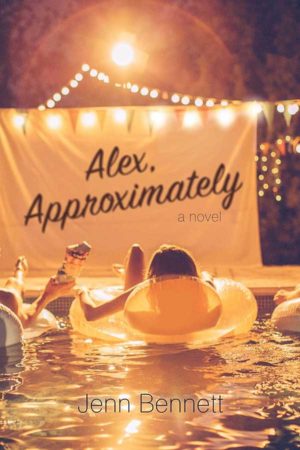 Alex, Approximately
by
Jenn Bennett
Published by
Simon Pulse
Publication date:
April 4, 2017
Genres:
Romance
,
Young Adult
400 pages pagesFormat:
eARC
Source:
Publisher
In this delightfully charming teen spin on You've Got Mail, the one guy Bailey Rydell can't stand is actually the boy of her dreams—she just doesn't know it yet.

Classic movie buff Bailey "Mink" Rydell has spent months crushing on a witty film geek she only knows online by "Alex." Two coasts separate the teens until Bailey moves in with her dad, who lives in the same California surfing town as her online crush.

Faced with doubts (what if he's a creep in real life—or worse?), Bailey doesn't tell Alex she's moved to his hometown. Or that she's landed a job at the local tourist-trap museum. Or that she's being heckled daily by the irritatingly hot museum security guard, Porter Roth—a.k.a. her new arch-nemesis. But life is whole lot messier than the movies, especially when Bailey discovers that tricky fine line between hate, love, and whatever-it-is she's starting to feel for Porter.

And as the summer months go by, Bailey must choose whether to cling to a dreamy online fantasy in Alex or take a risk on an imperfect reality with Porter. The choice is both simpler and more complicated than she realizes, because Porter Roth is hiding a secret of his own: Porter is Alex…Approximately.
Affiliate Disclosure: This post contains affiliate links. In plain English, this means that I may receive a small commission (at no cost to you) if you purchase something through the links provided. This small income goes back into my blog, so I can continue to create fun content for you. I appreciate my readers and make it my goal to be upfront and honest. Thank you for supporting my blog!
ALEX, APPROXIMATELY is an adorably cute and funny young adult romance. If you're looking for a young adult romance to read that will transport you right into summer that has a cute and witty boy, a lot of kissing, and a story about online friends meeting in real life then you should check out ALEX, APPROXIMATELY.
Movie-obsessed Bailey moves to a California beach town to live with her dad. But she doesn't tell her online best friend and fellow film-buff "Alex," the boy who's been begging her to visit him at his own coastal beach town and come to his town's film festival. The ever-evasive "Artful Dodger" Bailey decides to do her own sleuthing and investigating, planning to track down "Alex" and surprise him. Meanwhile, she gets a new job at a old Hollywood mansion turned museum and immediately butts heads with Porter Roth, who works as a security guard there and also helps manage his family's surf shop. He pushes all her buttons and yet she can't seem to stay away from him. As her relationship with Porter moves from foes to friends to boyfriend, her online conversations with "Alex" dwindle.
I really enjoyed the whole premise of this novel and the journey the story took me on. It has so many great qualities that made it a blast to read: Small and charming beach town, a sharp-tongued hero who's also a cute surfer guy, quirky and strong heroine, a case of mistaken identity, and lots of film references.
One of the reasons I still read young adult romance, despite being in my thirties is the nostalgia of first love and remembering what that felt like—the good and the bad. I feel like this book captured that really well. Bailey is like a lot of teen girls. She's figuring out who she wants to be, she has a few issues, and has an idea of what she wants her future to look like. She likes a boy but OMG DOES HE LIKE HER BACK?
While we're on the subject of the boy, I really enjoyed Porter even though he was a total jerk in the beginning. His behavior towards her was akin to that of a middle school boy who picks on the girl he likes because he has no game. Are 18-year-old boys the same way? Maybe. I liked that he was confident in himself but sensitive to her feelings. He was a loudmouth and smart aleck. Aside from the romance, I really liked the family storylines for both Porter and Bailey. Each one had different upbringings and both have their own ongoing issues.
I had a few issues with the writing and the story along the way that really bothered me. Even though I enjoyed the "first love" glimpses Bennett gave us, the romance lacked nuance. There were repetitive phrases about how attracted Bailey was to Porter. Nearly every time she saw him there was some physical reaction, like "unwanted shivers," mentions of "what is happening to me," "chemical attraction," "fingers tingling," "my hand clenches," "my heart starts pounding big time," "why does he have this effect on me," the "headlight problem that is now happening in my breast locale," and "a small cascade of shivers over my scalp." While I realize that everyone gets shivers and butterflies when they see that special someone, the use of these phrases over and over again resulted in more telling instead of showing.
At times, some of the dialogue felt stilted and unnatural. (i.e. At one point Porter says, "Porter likey.") Like other reviewers, I thought that the amount of time it took Bailey to make the connection was a little far-fetched. In order for the premise to work, there were a lot of entirely too convenience situations and plot points readers are asked to accept. The storyline with Porter's best friend was unnecessarily dramatic and distracted from the story. Nonetheless, I enjoyed this book for its pure escapism, beach setting, and modern YA twist on one of my favorite romantic movies, You've Got Mail.
* Thanks so much to Simon Pulse for providing me with an early copy for review!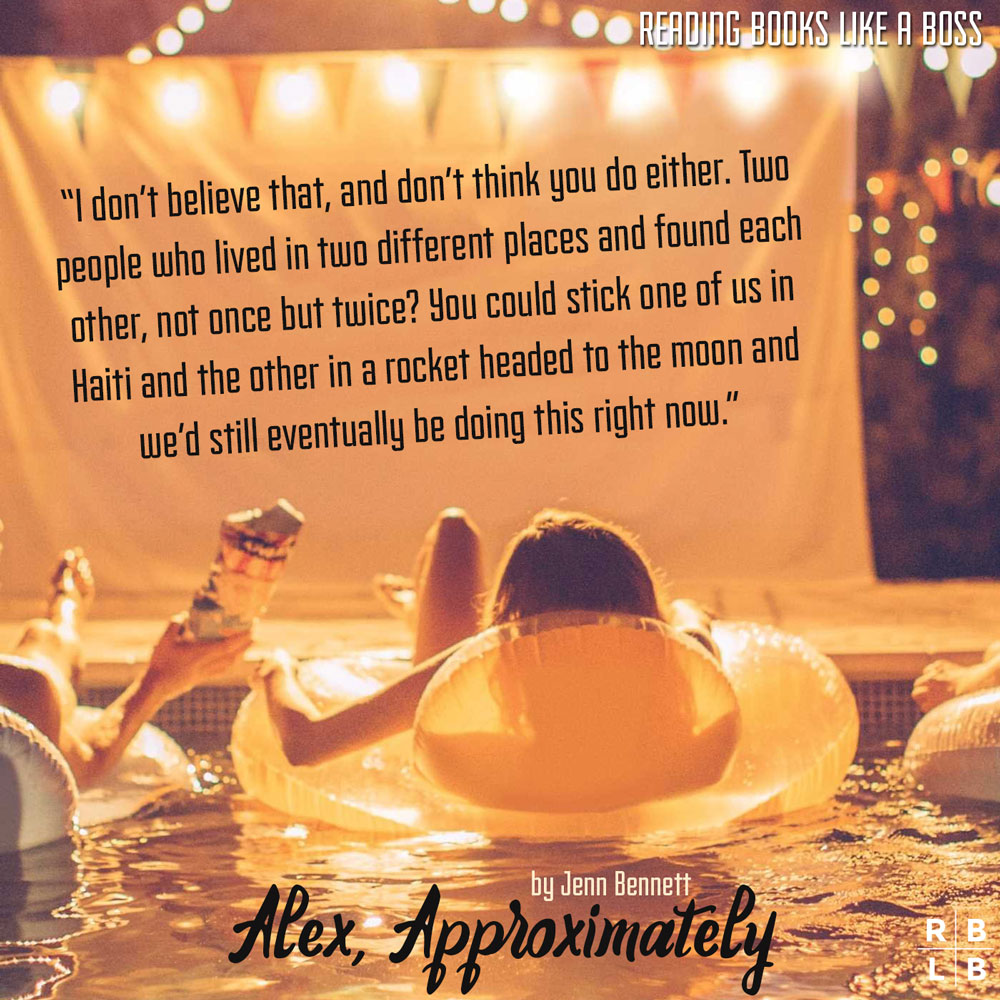 YOU MAY ALSO LIKE THESE POSTS: