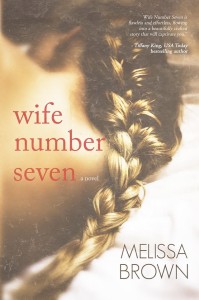 Wife Number Seven
by
Melissa Brown
Published by
Self-Published
Publication date:
July 20, 2014
Genres:
Romance
,
Women's Fiction
Format:
eARC
Source:
ARC via author
Lipstick. Bright, red lipstick. Nothing but lipstick.
Even though it's against our faith to wear a color that screams of sexual promiscuity and deviant behavior, I'm not allowed to protest.
But, I want to.
So badly.

You see, there's more to me than the braid that spills down my back.
More to me than the layers of heavy fabric that maintain my modesty.
And so much more than the oppressive wedding band that adorns my finger--the same band that each of my sister wives wear.
So much more.
To protest would be sinful.
I must keep sweet, that is my duty.

So I'll wear the lipstick. I'll do as I'm told.
And I'll do my best to silence the resistance within me, to push him from my mind.
If only my heart would do the same.
Affiliate Disclosure: This post contains affiliate links. In plain English, this means that I may receive a small commission (at no cost to you) if you purchase something through the links provided. This small income goes back into my blog, so I can continue to create fun content for you. I appreciate my readers and make it my goal to be upfront and honest. Thank you for supporting my blog!
Wife Number Seven is a fresh and unique novel and a departure from Melissa Brown's sweet new adult romances.  This novel leans more towards women's fiction.  I haven't read a story in this setting before and was completely captivated by the subject matter and the characters' journey.
In Wife Number Seven, Brown explores the psyche and the lifestyle of a young woman living in the restrictive world of a religious sect and her subsequent awakening.  The story centers around Brinley Cluff, is the seventh wife of her husband.  As a member of the Fundamentalist Church of Jesus Christ of Latter-Day Saints (FDLS), she is expected to respect her husband and be loyal to not only to her husband and but also to her the first wife, Leandra.  She was brought up to be a good wife to her husband and to bear children.  Though at twenty-three, Brinley starts to question what she's always been taught, which is strictly forbidden.  Not only that, but she's keeping a huge secret from everyone.
Brinley doesn't love her husband.  She's expected to "keep sweet" and push down her emotions into a locked box, so she doesn't tell anyone about her thoughts or feelings.  Sex in her faith serves only to create children.  The intimate moments between Brinley and her husband are void of any emotional connection or spark.  Even though this is common in the polygamous community, she still desires something more.
"…I'm wife number seven. My husband shares my bed one night a week. And although I'm bound to him for eternity, I find myself dreading the moment he walks out my bedroom door every seven days.
My existence is a lonely one."
Brinley's husband is a wretched man.  He's much older than Brinley and there were several moments, particularly the flashback to their honeymoon, when I was completely disgusted.  Brinley's innocence was taken by this horrible man.  His treatment of Brinley and his other wives was deplorable and only made me root for Brinley more than I already was.
A voice inside told me I didn't belong here, that there was another life waiting for me. And with each passing year, that voice became louder.
I loved seeing the shift in Brinley's head from "this is what is expected of me" to "this is what I want and deserve."  What further propels Brinley's wanderings were Rebecca's confessions to Brinley about her former husband, Burt.  Rebecca had been reassigned to Cluff the eighth wife.  Unlike most in this lifestyle, Rebecca and Burt loved one another very much.
Brinley's world changes when she runs into Porter, a man from Brinley's past.  They begin to secretly see one another during Brinley few trips to the outside world.  What propelled the novel forward were the fleeting and intensely romantic moments  between Brinley and Porter.  I wanted so badly for them to be together and for Brinley to escape her husband and the shackles of her life.
"You possess my soul. So much it hurts, Brin."
HOLY CROW! Those scenes between Porter and Brinley.  Um…yeah.  They were really hot, especially the first time they were together.  Porter gave Brinley something her husband could never give her—an orgasm.  Well, more like several.  But in those few pages, there was so much emotion and love.  Neither Brinley nor Porter had ever experienced those feelings with another person.
"He gripped the hair at the base of my scalp, inhaling deeply as his eyes met mine. His nostrils flared
Women in this religious sect are not allowed to have their own opinion.  They live in constructive prison, completely stripped of their free will.  They're forced to uphold their husband's rules, laws, and thoughts.  In addition, the way they dress is strictly monitored.   I thought Brown did a good job at shaping Brinley character and making the reader understand Briney's motives and decisions.  I could really feel her internal struggle between living out her faith and following her heart.
The beginning of this novel was good and I enjoyed getting into Brinley's mind.  I had problems with the relationship development between Brinley and  Porter.  Brinley's realization was driven by her emotional connection to Porter.  What drove them together was one small incident, Porter grabbing on to Brinley's wrist.  That one touch sparked intense feelings for the both of them.   I was anticipating more of a slow build-up between Porter and Brinley's forbidden romance through several tension-filled scenes.  Instead, there was a more instant connection between the two of them.
Also, there was a certain character trait of Porter's that was distracting to me. I don't want to reveal what it is so that you can find on your own.  In my opinion, the addition of this element to Porter's character seemed unnecessary and created additional drama towards the end that didn't sit well with me.
When compared to the other novels of Melissa Brown's that I've read, this is by far my favorite of hers.  Her writing has improved and it's clear she did her research on the FDLS.
Even though I wasn't completely connected to the foundation of the characters' relationship, I enjoyed parts of this book. The bravery and resilience of Brinley was what made this novel stand out.
2 stars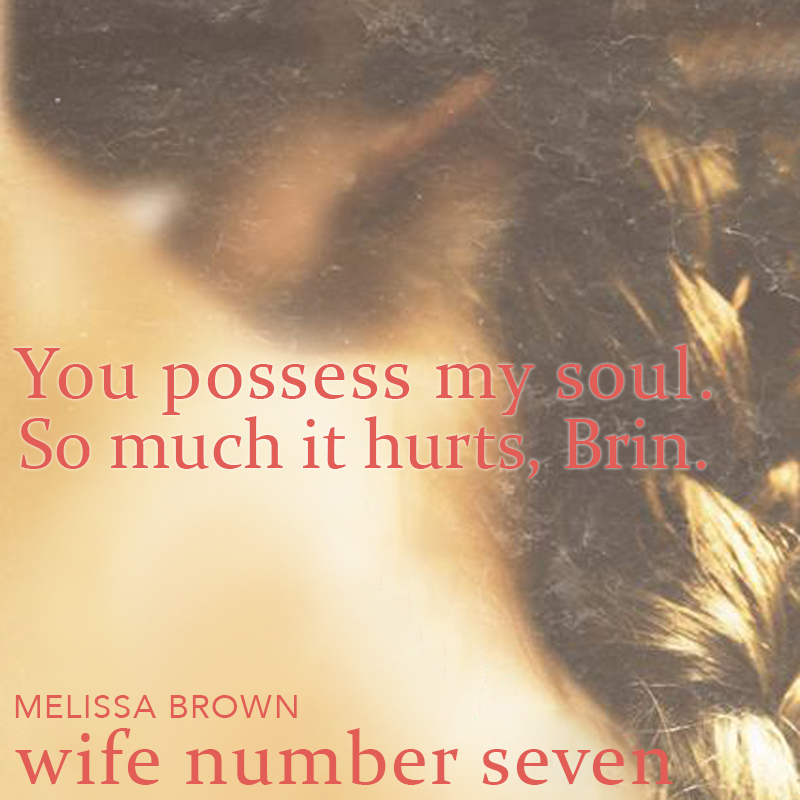 About the Author

Melissa Brown was born and raised in the suburbs of Chicago. She attended the University of Illinois and is the mother of two fantastic kids. She's an avid reader who enjoys making handmade gifts for her family and friends, as well as baking and painting. She speaks fluent movie quotes from the 1980s and '90s.Her romance titles include Bouquet Toss, Champagne Toast, Picturing Perfect and Unwanted Stars. She is currently developing a Young Adult series called Sorority of Three.
 Follow Melissa
Facebook | Twitter | Goodreads | Blog | Amazon Page