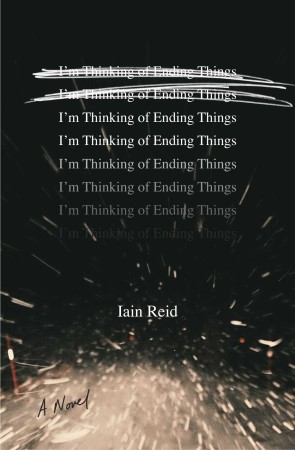 I'm Thinking of Ending Things
by
Iain Reid
Publication date:
June 14, 2016
Length:
5 hrs and 22 mins
224 pages
You will be scared. But you won't know why…

I'm thinking of ending things. Once this thought arrives, it stays. It sticks. It lingers. It's always there. Always.

Jake once said, "Sometimes a thought is closer to truth, to reality, than an action. You can say anything, you can do anything, but you can't fake a thought."

And here's what I'm thinking: I don't want to be here.

In this deeply suspenseful and irresistibly unnerving debut novel, a man and his girlfriend are on their way to a secluded farm. When the two take an unexpected detour, she is left stranded in a deserted high school, wondering if there is any escape at all. What follows is a twisted unraveling that will haunt you long after the last page is turned.
Affiliate Disclosure: This post contains affiliate links. In plain English, this means that I may receive a small commission (at no cost to you) if you purchase something through the links provided. This small income goes back into my blog, so I can continue to create fun content for you. I appreciate my readers and make it my goal to be upfront and honest. Thank you for supporting my blog!
*** My comments on the audiobook of I'm Thinking of Ending Things are at the end of this review. I reread it in July 2016.
Book Review:
"There are certain things in life, not very many, that are real, confirmed cures for rainy days, for loneliness. Puzzles are like that. We each have to solve our own."
Iain Reid's fiction debut is unsettling, disturbing, and nerve-wrecking, an atmospheric novel about the fragility of the human condition. I'm Thinking of Ending Things will draw you in from the first page and drive you crazy trying to figure out what in the world is going on.
"The most important things are perpetually overlooked. Until something like this. Then they are impossible to ignore. What does that say?
We're mad at these limits and needs. Human limits and fragility. You can't be only alone. Everything's both ethereal and clunky. So much to depend on, and so much to fear. So many requirements."
I won't discuss what happens in this book at all but instead want to talk about how I felt when reading it. The synopsis—which you should read because it doesn't give anything away—is what made me think, "Oh my goodness, I need to read this book right now!" It's a true testament to the writing when an author is able to bring the reader into the scene and relay feelings so intensely like Reid did here.
One of the most memorable parts about this book is how the suspense and unease just keeps building. That feeling deep in your guy that something is not right was ever-present and unyielding. And I loved it. I felt uneasy and uncomfortable throughout the whole book. I don't often go through an endless range of emotions when reading, but this book did a number on me. I was creeped out and disturbed, and like the publisher promised, I didn't know why.
The author's characterization is brilliant. Through "the Girlfriend's" eyes you get a vivid picture of Jake's character and a look into his brain and thought process. You also get a look at the Girlfriend's state of mind, which left me feeling creeped out in the beginning too. I didn't know which person to trust.
"A memory is its own thing each time it's recalled. It's not absolute. Stories based on actual events often share more with fiction than fact. Both fictions and memories are recalled and retold. They're both forms of stories. Stories are the way we learn. Stories are how we understand each other, but reality only happens once."
Amidst all of the unsettling moments are philosophical themes prominently displayed throughout the book. Reid explores the questions of solitude and independence versus choosing to pair up with someone, life and death, and human connections. These sections of the novel were beautiful written. I highlighted so much of what was said.
"Sadness is a normal human condition, no different from happiness. You wouldn't think of happiness as an illness. Sadness and happiness need each other. To exist, each relies on the other…"
While this book is easily one you could read in a day or two due to its short length, I would recommend savoring it and picking it apart. I am looking forward to rereading this one because I'm positive the second read will be an entirely different experience. Reading this book at night may not be the best idea. I would have liked a few things tied up more in the end but overall this novel was riveting!
I would whole-heartedly recommend this book if you like books that leave you with a sinking feeling in your stomach with one caveat: this book won't be for every reader. I will warn you that this book is quite disturbing and dark. It's the scariest ride to "meet the parents" that I have ever read.
* I received an advance copy from the publisher in exchange for an honest review.
Audiobook Comments:
Update 7/24/2016 — Holy crap! I've been wanting to reread this book since I read it several months ago. I listened to it on audio this past week. Even though, I had already read it, it was still riveting and unsettling. You're in for a surprise with the ending of the audiobook—so unexpected and perfect. Candace Thaxton narrates this creepy psychological thriller that will leave you with "one question, one question to answer" and a whole lot of shudders.
The audiobook is only 5 hrs and 22 mins long, so if you're listening to it at a faster speed, you may be able to finish it quickly. However, like I said in my initial review, I wouldn't recommend you rush through this because you might miss pivotal moments in seemingly casual conversation.
Was anyone else screaming, "Run! Run! Run" when reading this or was that just me?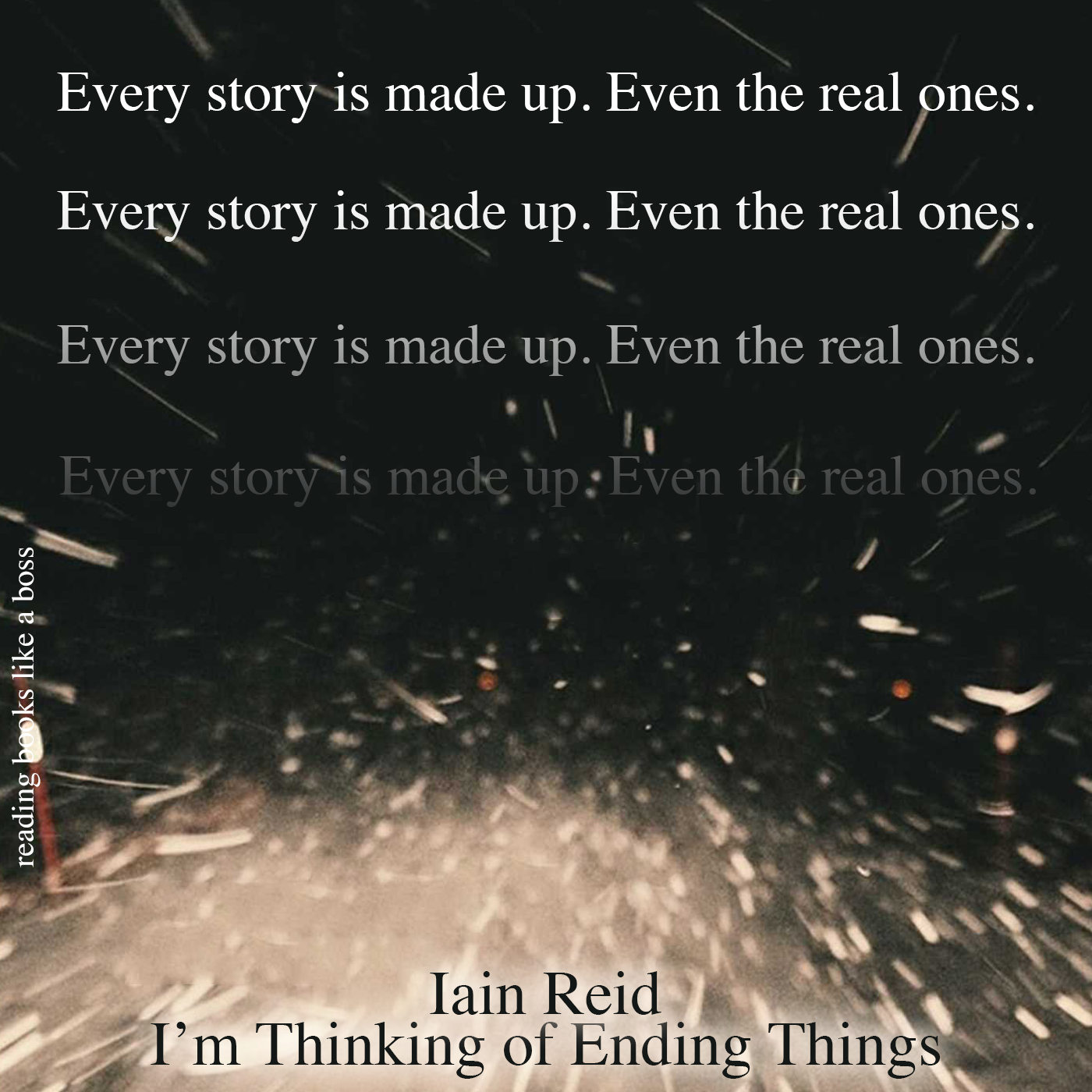 Spoiler Forum:
For those of you who have finished this book and are DYING to talk to people about it like I was, you can go here: http://afterthingsend.com/.