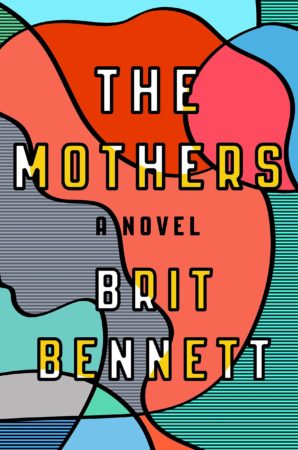 The Mothers
by
Brit Bennett
Published by
Riverhead
Publication date:
October 11, 2016
Genres:
Literary Fiction
Narrator:
Adenrele Ojo
Length:
9 hours and 55 minutes
275 pagesFormat:
Audiobook
Source:
Publisher
A dazzling debut novel from an exciting new voice, The Mothers is a surprising story about young love, a big secret in a small community - and the things that ultimately haunt us most.

Set within a contemporary black community in Southern California, Brit Bennett's mesmerizing first novel is an emotionally perceptive story about community, love, and ambition. It begins with a secret.

"All good secrets have a taste before you tell them, and if we'd taken a moment to swish this one around our mouths, we might have noticed the sourness of an unripe secret, plucked too soon, stolen and passed around before its season."

It is the last season of high school life for Nadia Turner, a rebellious, grief-stricken, 17-year-old beauty. Mourning her own mother's recent suicide, she takes up with the local pastor's son. Luke Sheppard is 21, a former football star whose injury has reduced him to waiting tables at a diner. They are young; it's not serious. But the pregnancy that results from this teen romance - and the subsequent cover-up - will have an impact that goes far beyond their youth. As Nadia hides her secret from everyone, including Aubrey, her God-fearing best friend, the years move quickly. Soon, Nadia, Luke, and Aubrey are full-fledged adults and still living in debt to the choices they made that one seaside summer, caught in a love triangle they must carefully maneuver, and dogged by the constant, nagging question: What if they had chosen differently? The possibilities of the road not taken are a relentless haunt.

In entrancing, lyrical prose, The Mothers asks whether a "what if" can be more powerful than an experience itself. If, as time passes, we must always live in servitude to the decisions of our younger selves, to the communities that have parented us, and to the decisions we make that shape our lives forever.
Affiliate Disclosure: This post contains affiliate links. In plain English, this means that I may receive a small commission (at no cost to you) if you purchase something through the links provided. This small income goes back into my blog, so I can continue to create fun content for you. I appreciate my readers and make it my goal to be upfront and honest. Thank you for supporting my blog!
What an amazing book! THE MOTHERS is a brilliant debut by an author that you need to keep your eyes on. Brit Bennett is wise beyond her years, with a gift of words that left me captivated by her prose. I can't recommend this book enough.
How much do our mothers affect the choices we make? How we live our lives? How can the absence of such a pillar of strength for many send some to the path of self-destruction? Brit Bennett explores these questions and many others in The Mothers.
"We tried to love the world. We cleaned after this world, scrubbed its hospital floors and ironed its shirts, sweated in its kitchens and spooned school lunches, cared for its sick and nursed its babies. But the world didn't want us, so we left and gave our love to Upper Room. Now we're afraid of this world. A boy snatched Hattie's purse one night and now none of us go out after dark. We hardly go anywhere at all, besides Upper Room. We've seen what this world has to offer. We're scared of what it wants."
THE MOTHERS is narrated by a group of church elders, referred to as "the mothers", who seem to know all about the members of the congregation of Upper Room, the local church of which they are members. In the beginning, they note that "all good secrets have a taste before you tell them" and boy do they have a secret just dying to get out. Nadia Turner—the girl whose mother killed herself six months ago—walked over the local abortion clinic and got rid of her problem. The father? The pastor of Upper Room.
"Her father propped his sadness on a pew, but she put her sad in places no one could see."
Since her mother's death, Nadia has spiraled out of control, seeking solace in the arms of men, specifically Luke Shepard, desperate to feel something other than the internal pain of loss. When she winds up pregnant, she decides she doesn't want to keep the baby. She's smart and one of the few women she knows going to college and desperate to live the life her mother never got to before having her. She forms a bond with Aubrey while working at Upper Room, someone with whom she'd have nothing in common. But learns that they might have more in common. Meanwhile, Luke struggles with the loss of the baby and the guilt over his role in all of it.
"Her left hand hanging out the window held no ring but we imagined she had a man somewhere, a man she could get rid of when she had the mind to because she would never put herself in the position to be left."
What I found incredibly interesting was how Aubrey, Luke and Nadia all had different upbringings and different kinds of mothers. Aubrey has a mother who chose a man over her; Luke's mother rules over his house with a cold, strict hand; and Nadia had a mother who loved her but chose death over life. How do they cope? Aubrey runs to love and safety to shut out her demons. Luke chases after the remnants of his dreams. And Nadia just runs away, ignoring all of the choices that haunt her.
All of the characters make many choices: good and bad ones. Many times, I wanted to butt into the narrative, much like the Mothers did, and tell them to wake up. But it was those choices that took them to their journey. In the end, the book was bittersweet for me—hopeful for our characters with a tinge of sadness. Maybe for the time they lost while they were out running around blind to the trajectory of their decisions.
"You gotta be a soft thing in love. Hard love don't last."
This is a book that lends itself to so much discussion. I can't really cover all the points in this review. Brit Bennett doesn't shy away from addressing points of racism, abortion, female autonomy, family values, religion, and grief. Her prose is striking and beautiful, and I am so eager to see more from her! This is a book that will stay with me and I will read over and over again.
Audiobook Comments:
I listened to this whole book on audio and totally loved it. The Mothers' sections were some of my favorite from her. Adenrele Ojo's performance is vibrant and engaging, entertaining and funny and the perfect complement to Brit Bennett's incredible literary voice.
* Thanks to Penguin Random House Audio for the audiobook for review. Receiving this audiobook for free did not affect my opinion. Happy listening!