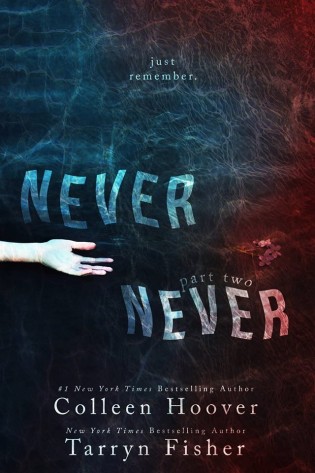 Never Never Part Two

by Colleen Hoover, Tarryn Fisher
Series: Never Never #2
Published by Self-Published
Release Date: May 17, 2015
Genres: Thriller
Pages: 104
Format: eARC
Source: ARC via author
Buy for Kindle • Buy the Book •
Add on Goodreads

"Never forget that I was your first real kiss. Never forget that you'll be my last.

And never stop loving me between all of them.

Never stop, Charlie.

Never forget."

Silas races against time as more truths unravel, while others twist tighter together. And now, the stakes are higher as Silas' control slips and others begin to point fingers. Charlie is in trouble and he must be the one to bridge the chasm between their past and their present. Because somewhere between I love yous and Never Nevers and Never Agains, a truth they can't imagine, beckons to be found.

"Where are you, Charlie?"
Book Review:
The second installment in Colleen Hoover and Tarryn Fisher's novella-length serial series picks up right after part one left off. At the end of part one, Silas finds out that he and Charlie have been losing their memories every 48 hours for the past week. Silas and Charlie have been writing letters to themselves so that they remember what they learned during their short two-day investigations. This time is different though, Charlie is missing. Silas must race against the clock in order to find her before their memories reset again.
Part two was slightly shorter than part one, which was fine by me. I'm a very patient reader and will stick with books that are riveting. Never Never Part Two was very similar to part one, but this time Silas is alone. Because of this, most of this part was told in his point-of-view.
There really wasn't any one thing that bothered me with this book other than the sameness to part one. Part two ends with Silas and Charlie losing their memories. I don't get a sense of an overarching story arc in these first two installments. Had I read part one and part two back-to-back, I still don't think I would get a feeling of suspense or building action.
There will be a third and final part to this book in which Hoover and Fisher will reveal what in the sam hell is going on. We get more clues as to who is orchestrating all of this in part two. There seems to be some voodoo mischief afoot, but the authors also hint that it could be someone connected to Silas and Charlie's fathers' crimes setting them up.
2 stars
* I received an advanced copy from the authors in exchange for an honest review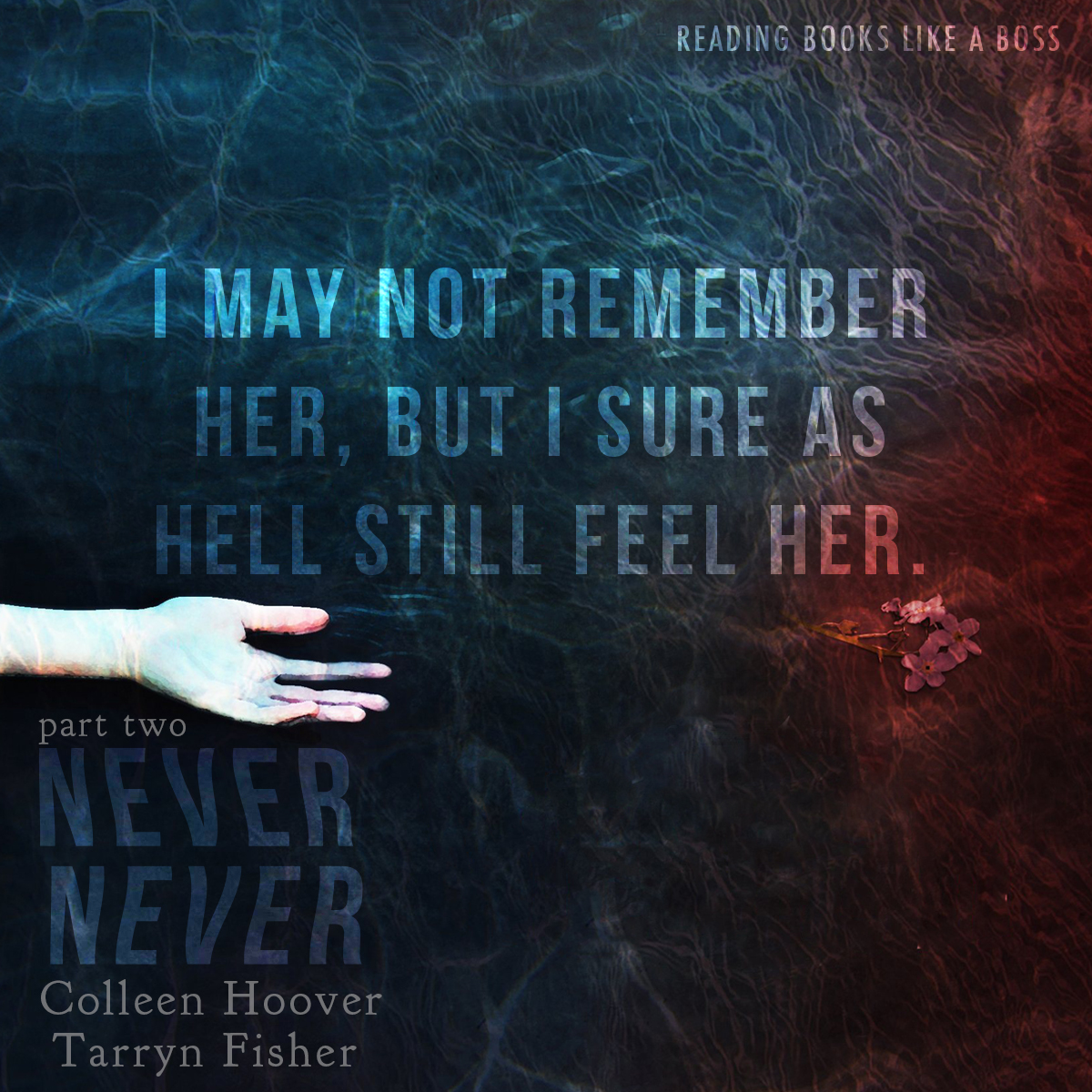 Do you have any #NN2 theories?