"Waiting On" Wednesday is a weekly event, hosted by Breaking the Spine.
KALEIDOSCOPE HEARTS by Claire Contreras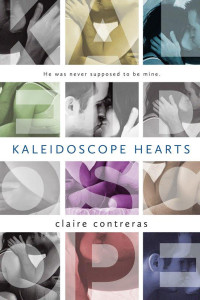 He was my older brother's best friend.
He was never supposed to be mine.
I thought we would get it out of our system and move on.
One of us did.
One of us left.
Now he's back, looking at me like he wants to devour me. And all those feelings I'd turned into anger are brewing into something else, something that terrifies me.
He broke my heart last time.
This time he'll obliterate it.
This is a standalone.
Release Date: January 22, 2015
Amazon Link Coming Soon
Add on Goodreads
Why I'm excited:  I am so flipping excited to read this book! I just read Beautiful Player by Christina Lauren and forgot how much I loved the whole brother's best friend storyline. This will be the first book I read by Claire Contreras and I can't wait to dive in!  Who's with me??
QUESTION:  
What books are you waiting for this week?
YOU MAY ALSO LIKE THESE POSTS: