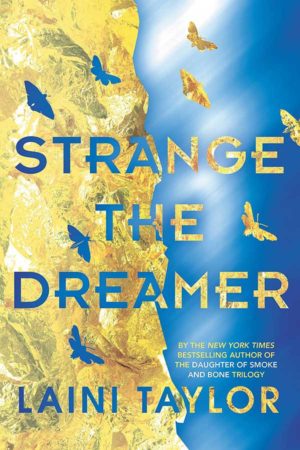 by
Laini Taylor
Published by
Little Brown Books for Young Readers
Genres:
Fantasy
,
Young Adult
Format:
eARC
Source:
Publisher
A new epic fantasy by National Book Award finalist and New York Times bestselling author Laini Taylor of the Daughter of Smoke & Bone trilogy.

The dream chooses the dreamer, not the other way around--and Lazlo Strange, war orphan and junior librarian, has always feared that his dream chose poorly. Since he was five years old he's been obsessed with the mythic lost city of Weep, but it would take someone bolder than he to cross half the world in search of it. Then a stunning opportunity presents itself, in the person of a hero called the Godslayer and a band of legendary warriors, and he has to seize his chance to lose his dream forever.

What happened in Weep two hundred years ago to cut it off from the rest of the world? What exactly did the Godslayer slay that went by the name of god? And what is the mysterious problem he now seeks help in solving?

The answers await in Weep, but so do more mysteries--including the blue-skinned goddess who appears in Lazlo's dreams. How did he dream her before he knew she existed? and if all the gods are dead, why does she seem so real?

In this sweeping and breathtaking new novel by National Book Award finalist Laini Taylor, author of the New York Times bestselling Daughter of Smoke & Bone trilogy, the shadow of the past is as real as the ghosts who haunt the citadel of murdered gods. Fall into a mythical world of dread and wonder, moths and nightmares, love and carnage.
Welcome to Weep.
The first in Laini Taylor's highly anticipated duology is so gorgeously written and wholly unique that I was utterly charmed. Blending together elements of mythology, folklore, and the Renaissance period with a lush Middle-Eastern-esque setting made for beautiful imagery and a reading experience unlike any other.
Part of the magic and allure of STRANGE THE DREAMER is the slow reveal of the mysteries surrounding the mythical city of Weep and learning alongside Lazlo Strange what happened to this city and its people. Taylor reveals the city's dark past in a deliberate and descriptive slow burn, lulling the reader with beautiful imagery and so many quotable passages, my heart was filled with joy.
And so Grief and Shame abided in adjoining rooms with the door shut between them, holding their pain in their arms in stead of each other.
The prologue of the book will draw you in with the image of a girl with blue skin falling from the sky to her death. It set the tone for the whole book with hints of the magic and the dark ominous otherness this end brought.
On the second Sabbot of Twelfthmoon, in the city of Weep, a girl fell from the sky.
Her skin was blue, her blood was red.
She broke over an iron gate, crimping it on impact, and there she hung, impossibly arched, graceful as a temple dancer swooning on a lover's arm.
I can't remember the last time I read a young adult fantasy series that was almost entirely narrated in a male perspective. Lazlo Strange is a character that I won't soon forget. He's both a resilient character and an unlikely hero who, throughout the book, goes through great character growth. Honor and the desire to do the right thing radiates from him, which will endear you to him instantly. Raised by monks and then later escaping to live in a library as a librarian to scholars, he has come from small, humble beginnings. His life changes drastically in this book in more ways than one. He learns who he is and experiences the feeling of falling in love.
"I think you're a fairy tale. I think you're magical, and brave, and exquisite. And…" His voice grew bashful. Only in a dream could he be so bold and speak such words. "I hope you'll let me be in your story."
When Lazlo makes it to the city of his dreams he meets a girl, who isn't like him or anyone else, but in true star-crossed romance fashion he can see her only in his dreams and has never actually touched her. I don't want to give much away but I absolutely enjoyed watching her and Lazlo fall in love.
Despite all of my accolades, this book was one that I could put down (and could put it down often). While it was so beautifully written, the pacing stalled multiple times throughout. Sometimes I felt like I had been reading for hours but it had only been a short time.
Taylor spends an exorbitant of the story laying a solid foundation for the world and building the characters' backstory. While I appreciated these very crucial elements immensely, I felt like what was sacrificed here was a rhythm and drive to the story to propel it forward in a more compelling way. I've read other lengthy fantasy reads that didn't have the feeling of being long and draggy. This one felt long. And as much as I loved Lazlo and fell in love with the story as a whole, I didn't love how long it took me to feel attached to this one.
* Thanks to Little, Brown Books for Young Readers for sending me an early copy for review.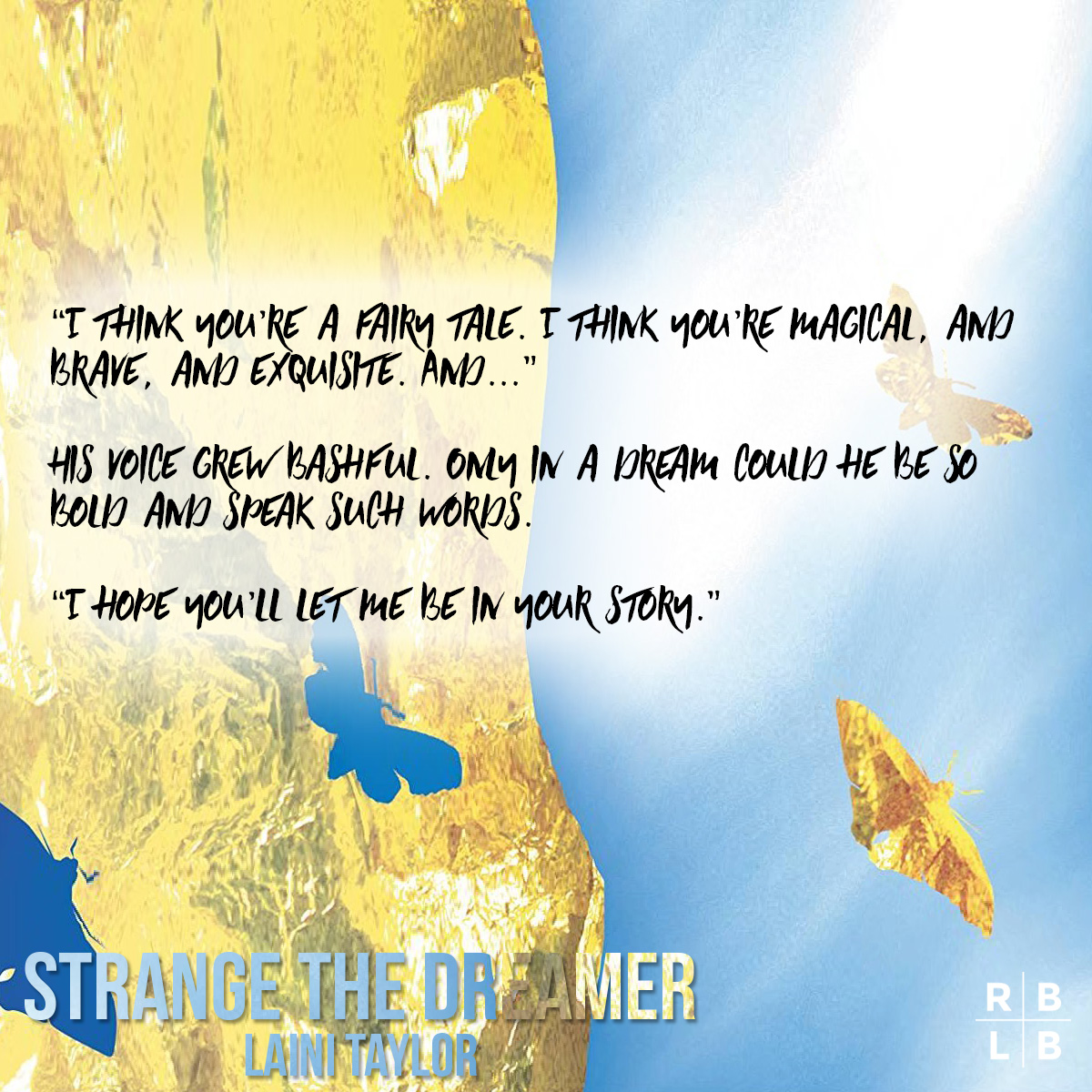 YOU MAY ALSO LIKE THESE POSTS: