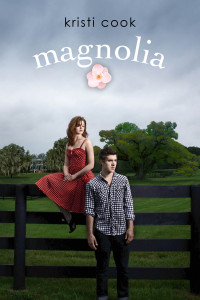 Magnolia
Publication date:
August 5, 2014
384 pagesFormat:
ARC
In Magnolia Branch, Mississippi, the Cafferty and Marsden families are southern royalty. Neighbors since the Civil War, the families have shared vacations, holidays, backyard barbecues, and the overwhelming desire to unite their two clans by marriage. So when a baby boy and girl were born to the families at the same time, the perfect opportunity seemed to have finally arrived.

Jemma Cafferty and Ryder Marsden have no intention of giving in to their parents' wishes. They're only seventeen, for goodness' sake, not to mention that one little problem: They hate each other! Jemma can't stand Ryder's nauseating golden-boy persona, and Ryder would like nothing better than to pretend stubborn Jemma doesn't exist.

But when a violent storm ravages Magnolia Branch, it unearths Jemma's and Ryder's true feelings for each other as the two discover that the line between love and hate may be thin enough to risk crossing over.
Affiliate Disclosure: This post contains affiliate links. In plain English, this means that I may receive a small commission (at no cost to you) if you purchase something through the links provided. This small income goes back into my blog, so I can continue to create fun content for you. I appreciate my readers and make it my goal to be upfront and honest. Thank you for supporting my blog!
Magnolia was one of my most anticipated books of 2014!! It's been awhile since I've read a young adult contemporary.  I read the synopsis for this book last year and was immediately intrigued by the concept.  Magnolia is a retelling of Romeo and Juliet, except reversed.  I really enjoyed Magnolia and absolute
The hero and heroine, Ryder and Jemma, are from two Southern families whose long-standing friendship dates back to the Civil War.  What makes it a reverse retelling is that the Cafferty and Marsden's are very close, whereas Ryan and Gemma are not.  For the first time in over one-hundred and fifty years, the two families have a son and daughter close in age.  The two mothers can barely contain their excitement at the possibility that their children could finally unite their two families.  
The problem is Jemma can't stand Ryder.  Or at least she tries to make herself believe that she hates him.  I would make a bet that she spends half her life trying to convince herself that she hates him.  It's very clear that she doesn't.  One would argue that she is in love with him.
For a moment we just sit there silently, our heads tipped back as we star at the sky. A minute passes, maybe two. And then Ryder's hand grazes mine before setting on the group, our pinkies touching.
I suck in a breath, my entire body going rigid. I'm wondering if he realizes it, if he even knows he's toughing me, when just like that, he draws away.
Jenna has held on to a grudge for a long time.  They grew up together and were good friends, but one night years ago broke her heart (I did find that her reasons for her deep-seated hatred to be a little ridiculous). Now she does everything she can to avoid him.  This is exceedingly difficult when their families are doing everything in their power to bring them together, like hosting family dinners and lavish parties.
Ryder is gorgeous, athletic, and intelligent.  Ryder is the star quarterback at the football team and at the top of his class.  All the girls at school want to date him, but he's not interested.  On top of that, he's actually a really nice guy.   He can't seem to figure out why Jemma hates him and it's obvious that he likes her.  I have to hand it to Jemma for being able to resist Ryder for four years.  I don't think I could have done it.
Jemma's family is delivered quite the blow when they find out that Nan, Jemma's sister, is very ill and requires surgery in another state.  So Jemma's parents and Ryder's mom leave town to help Nan get through the surgery.  While they're gone, the State of Mississippi is hit with some terrible storms.  A band of severe weather is headed straight for Magnolia Branch, forcing Ryder and Jemma into close proximity.
Boxers or briefs? That's all I'm thinking as he peels down the wet denim—slowing, as if he's enjoying this little striptease. He steps out of them gracefully and tosses them into a heap beside his shirt before straightening to his full height, facing me.
Oh. My. God.
I exhale sharply. The answer is boxer briefs, heather-grey ones. And right now they're clinging to him wetly, leaving absolutely nothing to the imagination.
The majority of the book takes place during the storm and this is where most of the story unfolds.  As storms rip through the city, they're both trapped in Jemma's house.  Jemma's dad asked Ryder to keep an eye out for Jemma but it's Jemma who ends up watching over Ryder.  I found that to be incredibly sweet.  What I liked the most was watching feelings develop on both sides during this storm.  As Jemma spends more time with Ryder, the hardness around her heart softens and she sees him for who he is.
I drift off to sleep with a smile on my lips, Ryder holding me fast.
I found the synopsis of this book to be slightly misleading in the sense that the two main characters did not hate one another.  Jemma put on a front that she hated Ryder, but in reality she liked him.  The third Act of the book was not my favorite.  I had a hard time understanding Jemma's actions as well.  But overall, I liked this book!
3 stars
*I received an advance copy from the publisher in exchange for a honest review.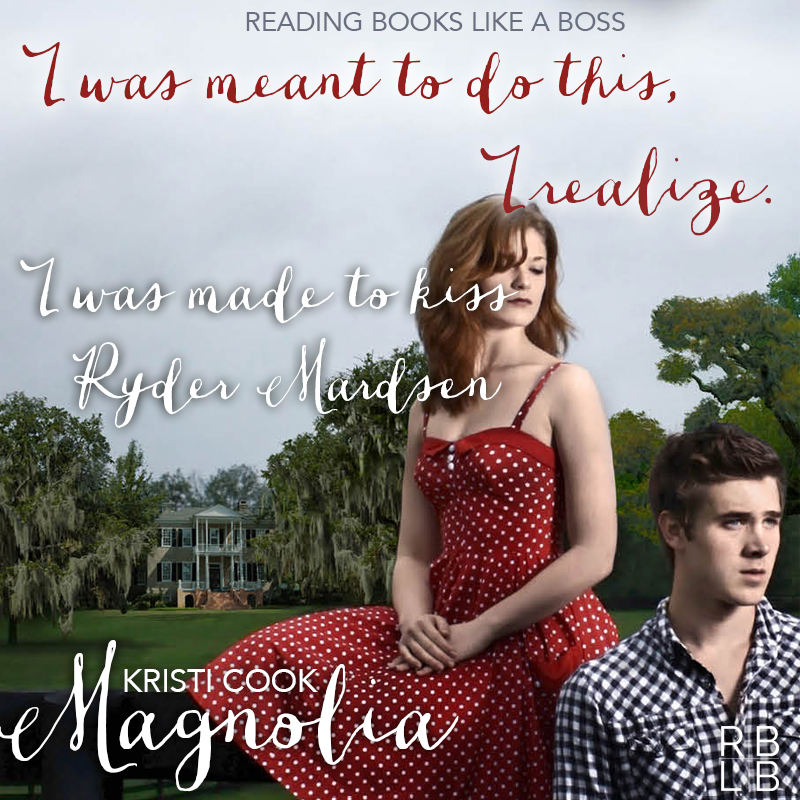 By entering this giveaway, you are agreeing to the terms and conditions.  Good Luck!
Open Internationally
Click on the tour banner to follow along with the Magnolia Blog Tour: