I am so flipping excited to bring you the cover for "Jinxed", a novella in Rebecca Espinoza's Binds series.  "Binds" is the stunning and action-packed debut that left me wanting more immediately.  After finishing, my friends and I couldn't stop singing its praises.  Literally.  Jinx is the resident computer nerd, and I can't wait to find out more about him.  Check out this adorable cover and add it to your to-read list.  If you haven't read Binds, I would highly recommend it.
My Binds Review:  HERE!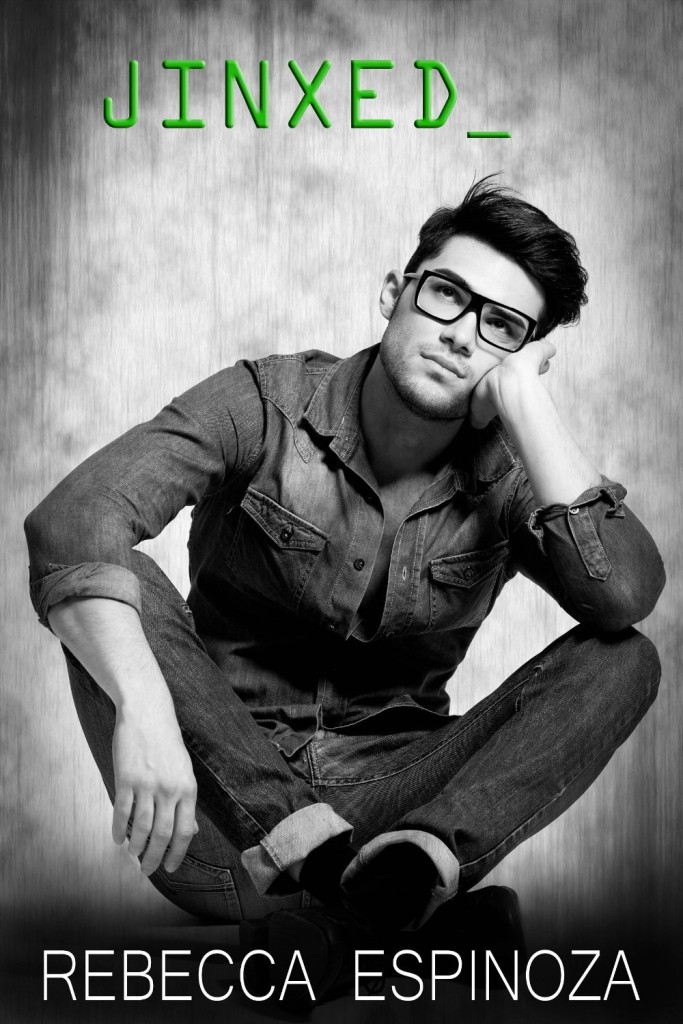 JINXED
A computer geek, but cool enough to attract the attention of the hot Allie, Jinx is stuck between a rock and a hard place. To be a Mage or to be normal?
This novella, set in the Binds world, features Jinx, four years before the events in Binds took place. It should be read only after reading Binds.
✥ ✥ ✥ ✥
About the Author:
Rebecca Espinoza, an Army wife, has lived in 8 different houses and 5 different states in the past 10 years, and she can't wait for the next move. She is skilled in the arts of basket weaving, origami, and bullshitting. She is a book thief and likely to pilfer any she sees lying around in friends' houses, so keep an eye out if you invite her in. She currently resides in beautiful Wahiawa, Hawaii (Army wives will get this joke) with her two sons and dog, Tosh.0 (her most favorite person in the world…the dog, not the comedian), and her husband pops in from the field, missions, or deployment every now and then to say hello. She tends towards the sarcastic when referring to herself in third person. Rebecca is a Turtle, are you?
Follow Rebecca:
Facebook | Twitter | Goodreads
YOU MAY ALSO LIKE THESE POSTS: