Today, I have the pleasure of revealing the cover of Renée Carlino's upcoming novel, After the Rain.  This book sounds SO GOOD!  It's a second chance love story (one of my favorites) between a widowed woman and a doctor whose career has gone south due malpractice.  It takes place in scenic Montana! NEED THIS NOW!
✥ ✥ ✥ ✥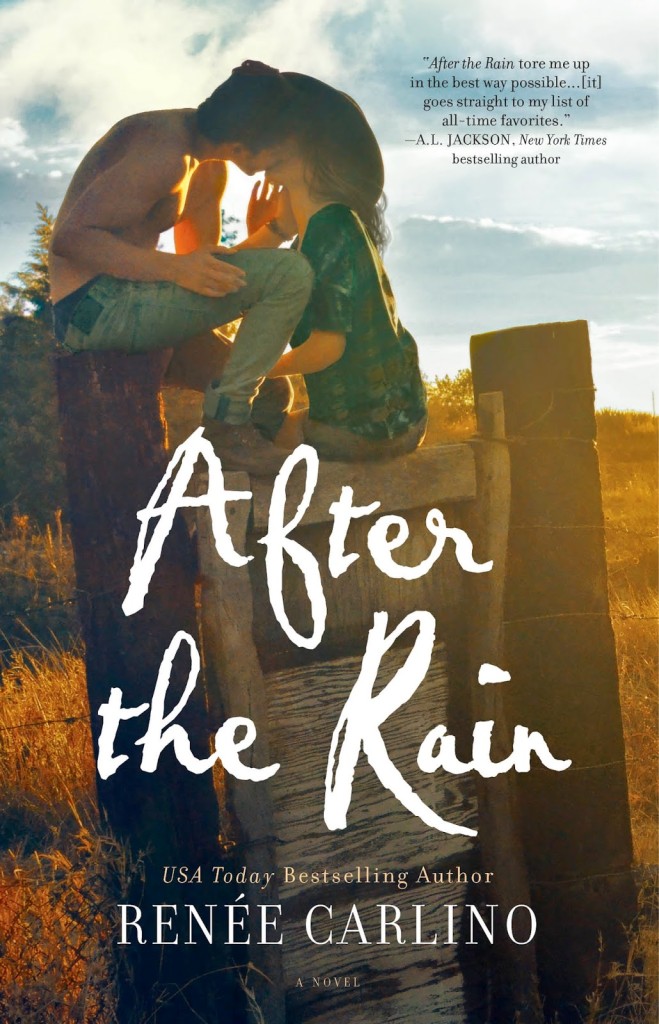 AFTER THE RAIN
From the USA TODAY bestselling author of Sweet Thing and Nowhere But Here comes a deeply emotional contemporary romance about the second chances waiting beyond the shattered dreams of youth.
Under the bright arena lights of a rodeo show, young Avelina Belo falls for a handsome cowboy with a larger-than-life personality. After a whirlwind courtship, she happily moves away from her family in northern California and settles into married life with her cowboy on a seven-thousand-acre cattle ranch in Montana. One freak accident later, Avelina's hopes for the future come to an end.
Nate Myers graduated from UCLA medical school at the top of his class, ready to follow in the footsteps of his father, a superstar cardiothoracic surgeon. Six years later, Nate's career is being ruined by a malpractice suit. Questioning himself for the first time, he retreats to a Montana cattle ranch to visit his uncle and gain perspective. There, he meets a beautiful young woman named Avelina who teaches him more than he ever knew about matters of the heart.
Add on Goodreads
Pre-Order:  Kindle | Paperback
Release date: November 11, 2014
✥ ✥ ✥ ✥
About the author:
Renée Carlino lives in Southern California with her husband, two sons, and their sweet dog, June. When she's not at the beach with her boys or working on her next book, she likes to spend her time reading, going to concerts, and eating dark chocolate. To learn more, visit ReneeCarlino.com.
Visit Renée online: