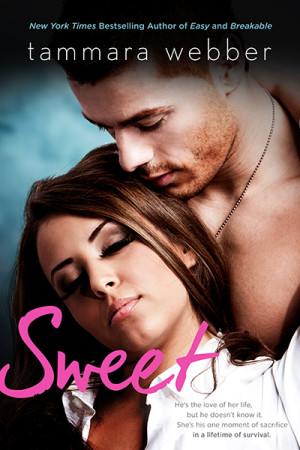 Sweet
by
Tammara Webber
Series:
Contours of the Heart #3
Published by
Self-Published
Publication date:
April 27, 2015
Genres:
New Adult
,
Romance
303 pagesFormat:
eARC
Source:
ARC via author
He's the love of her life, but he doesn't know it.
She's his one moment of sacrifice in a lifetime of survival.
He was damaged and wild, but resilient.
She's always been obedient; now she's restless.

Home for the summer between college and med school, Pearl Torres Frank knows two things: Boyce Wynn is the embodiment of everything she should run from, and everything she wants to run to.
Rebellious and loud. Unconcerned with society's opinion of him. Passionate. Strong. Dangerous.

And one more trait he hides from everyone but her:
Sweet.
Affiliate Disclosure: This post contains affiliate links. In plain English, this means that I may receive a small commission (at no cost to you) if you purchase something through the links provided. This small income goes back into my blog, so I can continue to create fun content for you. I appreciate my readers and make it my goal to be upfront and honest. Thank you for supporting my blog!
Book Review:
When I heard that Tammara Webber was writing another novel in the Contours of the Heart series, my heart leaped with joy. I really liked Easy and Breakable and couldn't wait to meet Boyce and Pearl. Sweet was just what the title suggests—sweet. I enjoyed reading this one.
The beginning of the novel alternates between when Pearl and Boyce were in high school and years later after Pearl has finished college. At seven years old, Boyce rescued her from a nearly drowning in the ocean when she was five-years old. Over time, they became good friends. Their friendship began to develop into something more in high school, but they kept their relationship secret. After graduating college, Pearl goes against her mother's wishes and declines admission into medical school. She moves back to her hometown to pursue a Ph.D in marine biology, and her mother forces her out of the house. With nowhere to go, she moves in with Boyce and their former sparks reignite.
Boyce's abusive father dies very early on in the book, leaving him with a trailer and the family mechanic business.  His mother left him and his older brother when he was very young. He was forced to grow up really fast. Boyce was a resilient hero and I really liked how he didn't let the injustices of life bring him down. He was a fighter.
Similarly, Pearl was a very determined heroine. I thought she was really likeable. Like with Webber's other novels, Sweet delivers a cute love story without a lot of drama or crazy plot twists. Sweet is very much a second chance love/friends-to-lovers story. What I liked was the way the romantic tension between the characters was built in the past and present time. I thought their chemistry was really good, and I bought their love story.
I have to kiss you. I have to touch you in very publicly inappropriate ways.
I liked this book, but felt it was very predictable, which is fine. Sometimes I'm in the mood for that type of read. But I felt like there were several moments in this book where I was wanting more and I didn't get it. I would recommend this book to fans of second-chance romances. Whether you've read Webber's other novels or not, you should definitely give Sweet a try.
*I received an advanced copy from the author in exchange for an honest review.
Amazon: US • UK • CAN | iBooks | GR
3 stars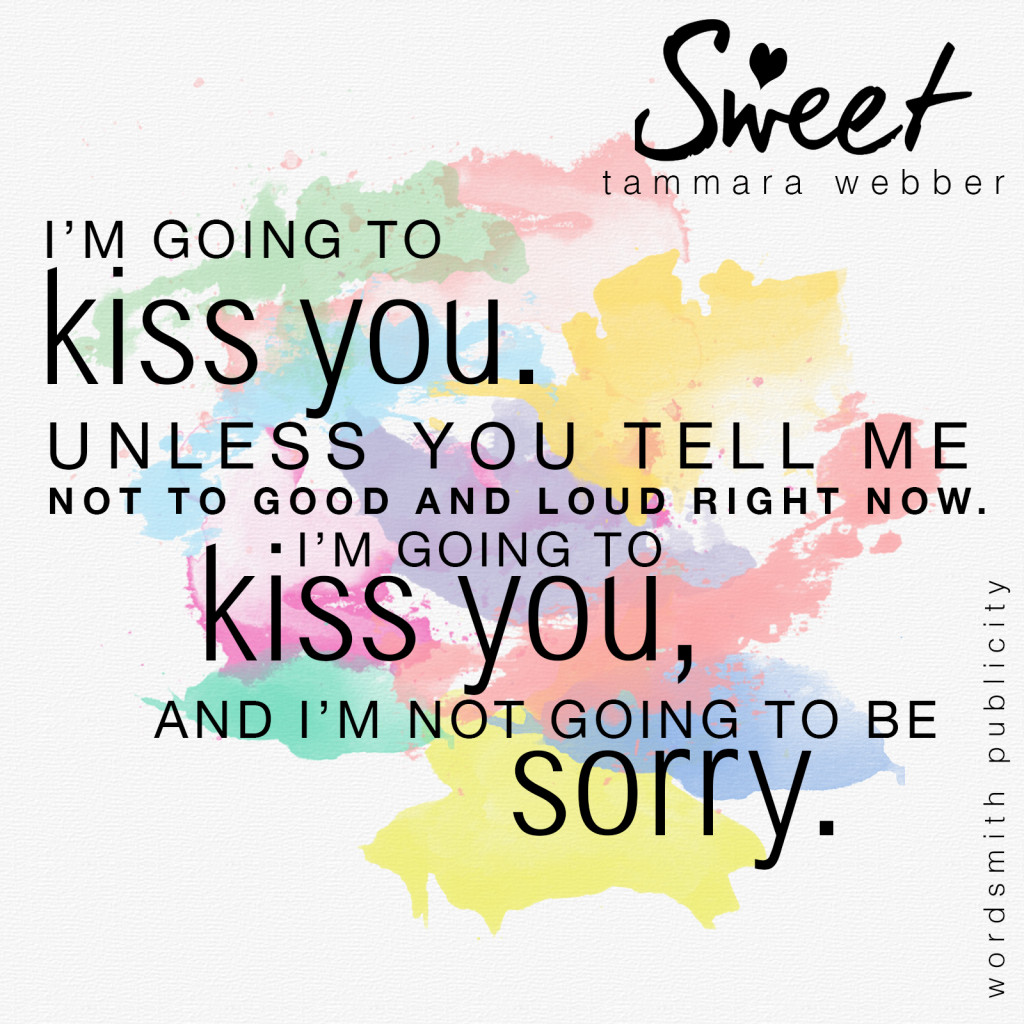 Review Tour organized by Wordsmith Publicity.
About the Author:
New York Times and USA Today bestselling author of EASY and BREAKABLE (Contours of the Heart series – NA), as well BETWEEN THE LINES, WHERE YOU ARE, GOOD FOR YOU and HERE WITHOUT YOU (Between the Lines series – YA/NA).
I'm a hopeful romantic who adores novels with happy endings, because there are enough sad endings in real life. Before writing full-time, I was an undergraduate academic advisor, economics tutor, planetarium office manager, radiology call center rep, and the palest person to ever work at a tanning salon. I married my high school sweetheart, and I'm Mom to three adult kids and four very immature cats.
Website | Facebook | Twitter | Instagram
YOU MAY ALSO LIKE THESE POSTS: