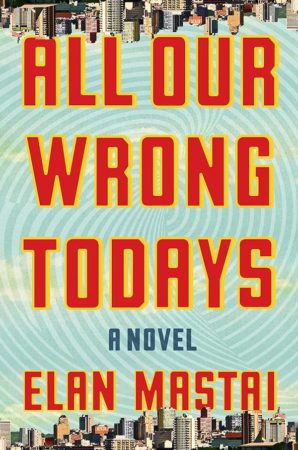 All Our Wrong Todays
by
Elan Mastai
Published by
Dutton Adult
Publication date:
February 7, 2017
Genres:
Science Fiction
Narrator:
Elan Mastai
Length:
10 hours and 5 minutes
380 pagesFormat:
Audiobook
Source:
Publisher
All Our Wrong Todays is a story of friendship and family, of unexpected journeys and alternate paths, and of love in its multitude of forms. Filled with humor and heart, and saturated with insight and intelligence and a mind-bending talent for invention, this novel signals the arrival of a major talent.

There's no such thing as the life you're "supposed" to have…

You know the future that people in the 1950s imagined we'd have? Well, it happened. In Tom Barren's 2016, humanity thrives in a techno-utopian paradise of flying cars, moving sidewalks, and moon bases, where avocados never go bad and punk rock never existed…because it wasn't necessary.

Except Tom just can't seem to find his place in this dazzling, idealistic world, and that's before his life gets turned upside down. Utterly blindsided by an accident of fate, Tom makes a rash decision that drastically changes not only his own life but the very fabric of the universe itself. In a time-travel mishap, Tom finds himself stranded in our 2016, what we think of as the real world. For Tom, our normal reality seems like a dystopian wasteland.

But when he discovers wonderfully unexpected versions of his family, his career, and—maybe, just maybe—his soul mate, Tom has a decision to make. Does he fix the flow of history, bringing his utopian universe back into existence, or does he try to forge a new life in our messy, unpredictable reality? Tom's search for the answer takes him across countries, continents, and timelines in a quest to figure out, finally, who he really is and what his future—our future—is supposed to be.

Story Locale: Toronto, San Francisco
Affiliate Disclosure: This post contains affiliate links. In plain English, this means that I may receive a small commission (at no cost to you) if you purchase something through the links provided. This small income goes back into my blog, so I can continue to create fun content for you. I appreciate my readers and make it my goal to be upfront and honest. Thank you for supporting my blog!
ALL OUR WRONG TODAYS is compulsively readable and addictive. I enjoyed this book so much—think of it as a modern-day Back to the Future meets Taylor Jenkins Reid's Maybe in Another Life. Wonderful storytelling and compelling characters made this story completely entertaining, a page-turner, and joy to read.
One of the things I liked about this book was Tom Barren. The narrative reads like Tom is telling you the story of his life. His witty quips, sense of humor, and self-deprecating tendencies made him endearing and engaging. I liked him right away, despite his obvious character flaws. Elan Mastai developed his character so well, creating a fantastic character arc for him with room to evolve—and change he did! He goes from being a self-described "loser" and slightly selfish to the hero who saves everyone.
This novel is categorized as science fiction, so I was concerned that some of the technical explanations would go over my head or weigh down the story. Not so! Elan Mastai does a fantastic job of weaving in the detailed passages surrounding quantum physics and time travel while making the story easy to digest and fascinating! The novel addresses some of the inherent problems in time travel such as the issue of the earth's constant movement.
Mastai's storytelling is especially noteworthy. Everything about this book felt fresh, new, and different. I couldn't wait to read the next chapter, as some chapters end on mini-cliffhangers. A good amount of my enjoyment stemmed from the questions that the novel poses. If given the chance, would I go back in time to change something from my past, without knowing the potential consequences? What would it be like traveling to a world with remnants of your own but wholly different?
Aside from Tom, there are great side characters in Penny and Greta that make the story that much more addictive and fun. Those characters were interesting and relatable but all had flaws that made them realistic.
Romance lovers will enjoy this sci-fi time travel novel colored with romantic elements. Tom changes the time space continuum over a broken heart and manages to find Penny again. If that's not romantic, I don't know what is. In addition to the Goettreider Engine, love was Tom's constant, which is sort of beautiful to think about. It was the thing that was rooted in his mind no matter what version of today he was in.
Audiobook Comments:
I listened to this book almost entirely in one sitting while driving to visit a friend in Kentucky. The author narrates it and I thought it was really great! When I saw that it was the author as opposed to a regular narrator, I have to admit that I thought maybe it wouldn't be as entertaining but Elan Mastai gave a great performance. The benefit to having an author narrate the book is that he or she has the chance to deliver the lines the way h/she envisioned it. I really liked the way Mr. Mastai brought Tom to life because he wasn't the most likable guy in the beginning but his performance combined with the aforementioned character development made me feel for Tom and endeared me to him. If you're looking to listen to this book, give it a go!
* Thanks to Penguin Random House Audio for providing me with an audiobook for review. This was a fun listen!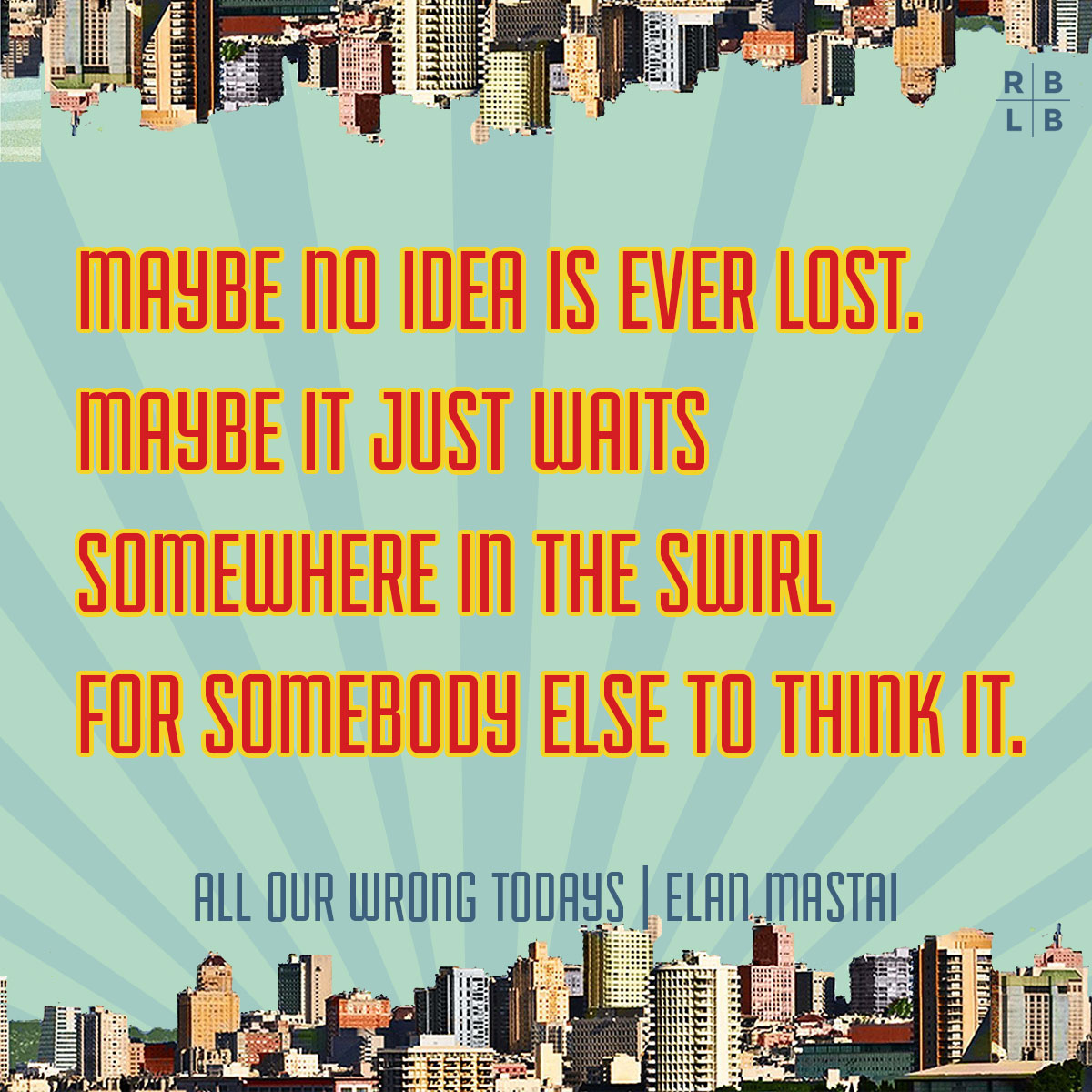 YOU MAY ALSO LIKE THESE POSTS: