When You Are Mine is Kennedy Ryan's debut novel and the first book in The Bennett series published by Forever/Grand Central.  It releases on June 17, 2014! I am looking forward to reading this one!  Check out a never-before-seen excerpt below and enter the giveaway for a paperback!
✥ ✥ ✥ ✥ ✥
EXCLUSIVE EXCERPT
"Here she comes."
She rushed through the door and down the aisle toward the stage. Walsh blinked, thinking she would be less lovely at a second glance. She was not less of anything. No less blinding. No less stunning. No less captivating. She rushed past their table, but not before he got a good look at her.
She was tiny. Probably no more than an inch over five feet, but softly curved in the places a woman should be. He would stand more than a foot taller. Her hair waved around her shoulders and streamed down her slim back, dark brown, spiked with lighter red streaks, as if the tresses had trapped rays of sun. Her cheekbones curved high, a perfect setting for eyes that tilted a little, glinting with green, amber, and gold. And that mouth.
Damn, that mouth.
It was full and wide. Lush, like raspberries at peak season.
And damned if she wasn't wearing a scarlet dress and a flower behind her ear.
✥ ✥ ✥ ✥ ✥
THE BENNETT SERIES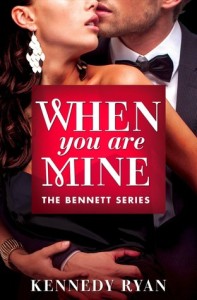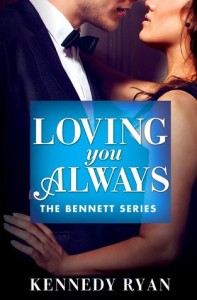 #1 — WHEN YOU ARE MINE
Goodreads
Out June 17, 2014
#2 — LOVING YOU ALWAYS
Goodreads
Out October 7, 2014
✥ ✥ ✥ ✥ ✥
GIVEAWAY
Kennedy Ryan has offered to giveaway one paperback copy of When You Are Mine.  This is open to U.S. only.  International readers, if you have a friend who lives in the U.S. who can mail it to you, you may enter.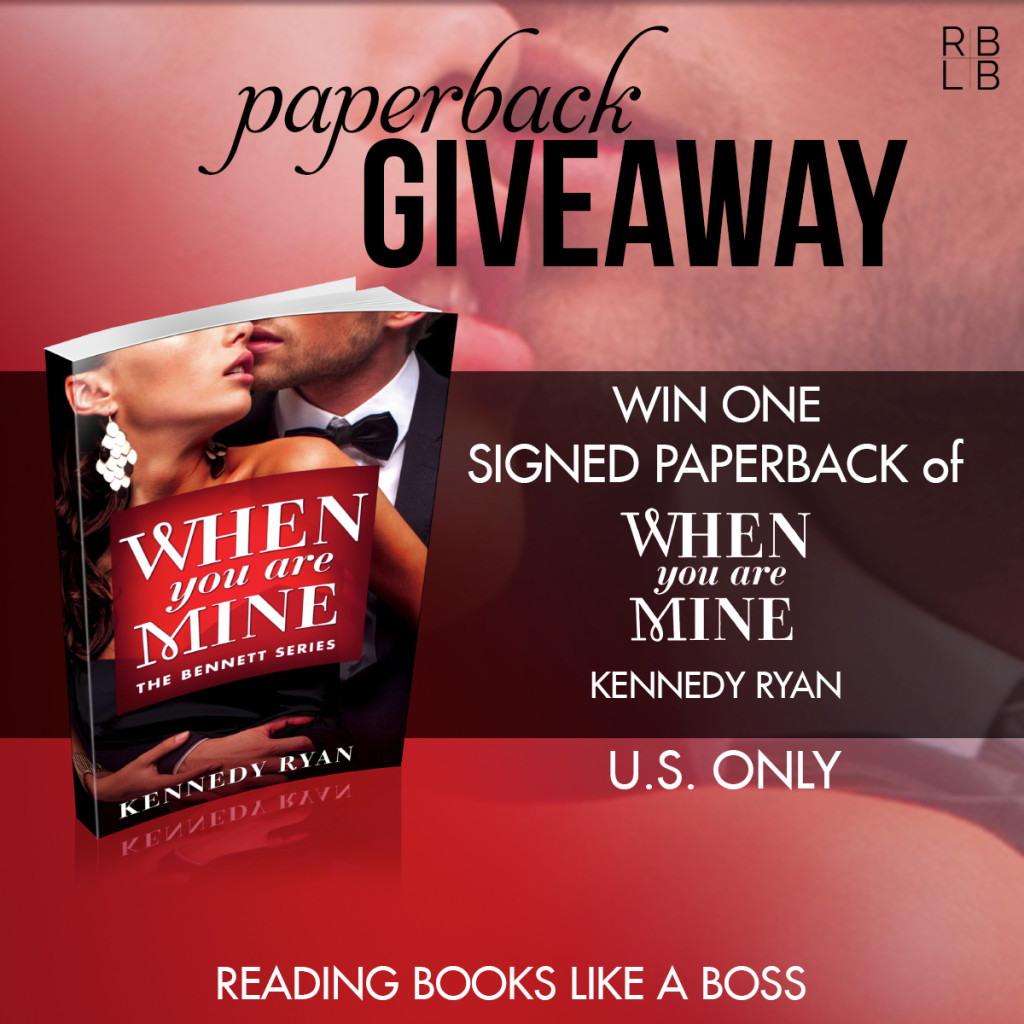 YOU MAY ALSO LIKE THESE POSTS: