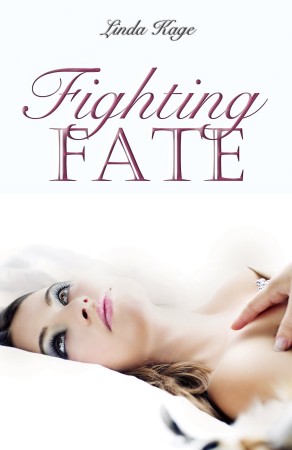 Fighting Fate
by
Linda Kage
Series:
Granton University #1
Published by
Amazon Publishing
,
Montlake Romance
Publication date:
July 16, 2013
Genres:
Contemporary Romance
,
New Adult
286 pagesFormat:
eARC
Source:
ARC via publisher
Forgiving your brother's murderer may be noble, but falling in love with him borders on betrayal. When Paige Zukowski enrolls at Granton University in honor of her dead brother, she has no idea fate will land her on the same campus with the very guy who killed him. But Logan Xander isn't quite the murderer she's always believed him to be. A day hasn't passed since the tragedy that Logan doesn't wish he could go back and undo everything. It doesn't take Paige long to realize he's suffered as much as she has. Forgiving him for ruining her life might not be so impossible after all. But when she actually starts to like him and realizes he likes her in return, their true anguish begins.
Affiliate Disclosure: This post contains affiliate links. In plain English, this means that I may receive a small commission (at no cost to you) if you purchase something through the links provided. This small income goes back into my blog, so I can continue to create fun content for you. I appreciate my readers and make it my goal to be upfront and honest. Thank you for supporting my blog!
Book Review:
Fighting Fate by Linda Kage had an interesting premise—the heroine falls in love with the man who had a hand in her brother's death. Honestly, I had no expectations when I picked it up. I hadn't read anything by this author before and some of her other books appealed to me. At times, I liked the book and some of the moments between the characters but the writing and overall plot of this book was not strong. It wasn't for me.
I got a copy of this book to review some time ago and decided to check it out. Paige's (the heroine) brother died tragically when a drunken fight went wrong. The man who threw the punch was a peer of her brother's named Logan who went to a rival high school. The story takes place 3 years after his death, and Paige is still struggling to cope with his loss. She is in her freshman year at Granton University, the college her brother wanted to attend before he died, and is ready to break away from her sad home life. Shortly after her brother's death her mom committed suicide and now her dad is a raging alcoholic.
On her first day of school, she finds out that Logan also goes to Granton much to her horror. She hates him, hates his family and their privileged life. She had built up who he was in her head as this horrible person. But in reality she couldn't have been more wrong. Logan carries around the weight of her brother's loss just like she did. As someone who once had a bright future, he feels hopeless and depressed. His own family disowned him after the incident and he's completely on his own, working multiple jobs. No matter how much both try to avoid each other, the universe keeps pulling them together
The book is told in dual POV so you get insight into both characters' heads. Nothing in this novel was offensive to me, but the drama was really over-the-top for me and the characters lacked depth and were underdeveloped. The main characters' internal dialogues were cheesy at times. I think the author was trying to create a hate-to-love type of story but it wasn't executed very well. There was a lot of telling instead of showing going on. For example, the hero kept referring to the heroine's "black mane" and seeing it blowing in the wind, so that's how he knew she was around. He wanted her but other than her being attractive and nice I didn't know why he was so fixated on her, so fixated that he secretly watched for her on campus without her knowing. I didn't really feel much connection between the characters, save a few moments (like the children's hospital scene).
I think this storyline could have been much better with a little less drama and a little more plot development. I like stories like that have a forbidden nature, but the characters overcome that obstacle and find a way to be together. But this wasn't one that truly liked. I'm interested in this author's other novel though.
1 star
* I received a copy from the publisher in exchange for an honest review.