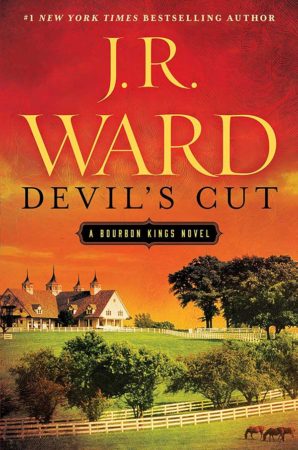 Devil's Cut
by
J.R. Ward
Series:
The Bourbon Kings #3
Published by
Ballantine
Publication date:
August 1, 2017
Genres:
Contemporary Romance
Narrator:
Alexander Cendese
Length:
10 hours and 37 minutes
416 pagesFormat:
Audiobook
,
Hardcover
Source:
Publisher
At first, the death of William Baldwine, the head of the Bradford family, was ruled a suicide. But then his eldest son and sworn enemy, Edward, came forward and confessed to what was, in fact, a murder. Now in police custody, Edward mourns not the disintegration of his family or his loss of freedom . . . but the woman he left behind. His love, Sutton Smythe, is the only person he has ever truly cared about, but as she is the CEO of the Bradford Bourbon Company's biggest competitor, any relationship between them is impossible. And then there's the reality of the jail time that Edward is facing.

Lane Baldwine was supposed to remain in his role of playboy, forever in his big brother Edward's shadow. Instead he has become the new head of the family and the company. Convinced that Edward is covering for someone else, Lane and his true love, Lizzie King, go on the trail of a killer—only to discover a secret that is as devastating as it is game-changing.

As Lane rushes to discover the truth, and Sutton finds herself irresistibly drawn to Edward in spite of his circumstances, the lives of everyone at Easterly will never be the same again. For some, this is good; for others, it could be a tragedy beyond imagining. Only one thing is for certain: Love survives all things. Even murder.
Affiliate Disclosure: This post contains affiliate links. In plain English, this means that I may receive a small commission (at no cost to you) if you purchase something through the links provided. This small income goes back into my blog, so I can continue to create fun content for you. I appreciate my readers and make it my goal to be upfront and honest. Thank you for supporting my blog!
Within the pages of J.R. Ward's DEVIL's CUT is the conclusion to one of my most highly anticipated love stories this year—the fate of Samuel T. and Gin's whatever-mance they have going on. J.R. Ward's Dynasty-inspired Southern soap opera is a quick and run romance read. I devoured it on audio in 2 days! I'd recommend it to those who want a heavy dose of drama tinged with sweet tea, bourbon, and a whole lot of dysfunction.
The answer to who killed Lane's father is revealed, but it wasn't this storyline that kept me coming back for more. I felt most invested the dysfunctional and turbulent relationship between former lovers, Gin and Samuel T. Both prefer the path of self-destruction over communication and civility, which makes for good television but not any long-term relationship.
In this final installment, we see a more mature Gin who finally sees what a mess she has made of her family. Meanwhile, Samuel T. struggles with his own feelings. Both are still stubborn as all get out, but I'll tell you that their pride stops getting in the way.
I also really liked the romance between Edward and Sutton. I guess you could say that the common thread with their relationship and that between Gin and Samuel T. is that all had a history, an event that tore them apart, and a stubbornness and bad decisions keeping them apart.
The reason I didn't rate this book higher is the same as I've explained before. The subplots were more compelling than the main murder mystery and the two leads (Lane and Lizzie). I also found Ward's writing style to be overly dramatic at times, with the way she describes certain events. But the combination of her descriptions and the soap opera plotlines was overkill in some respects. Despite these small things, I would still completely recommend the series if you're looking for pure escapism.
* Thanks to Ballantine Books and Penguin Random House Audio for providing me with a copy to review. It was a pleasure!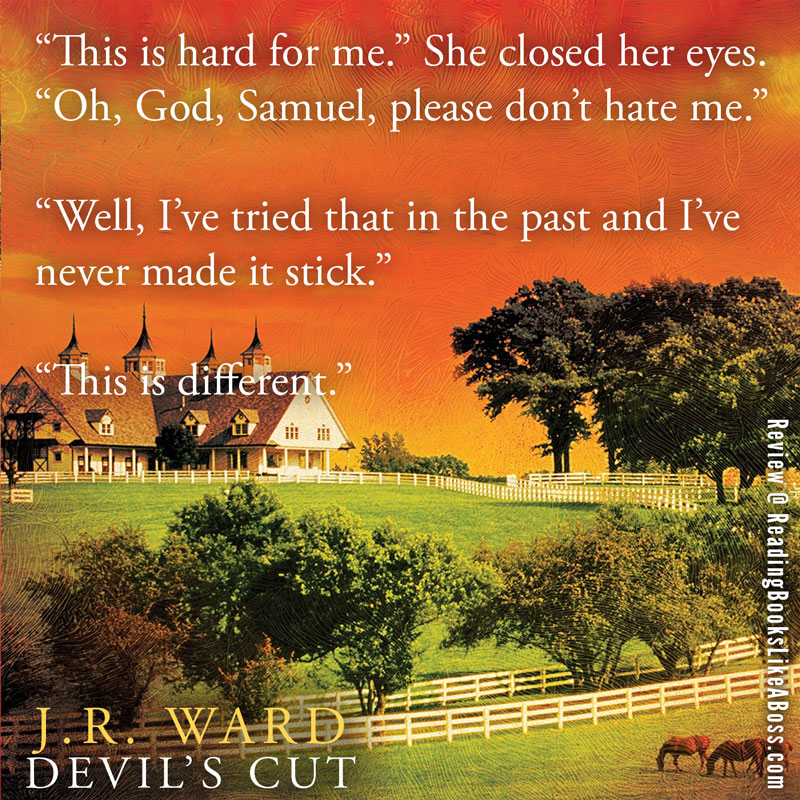 YOU MAY ALSO LIKE THESE POSTS: